Developing Deli Classics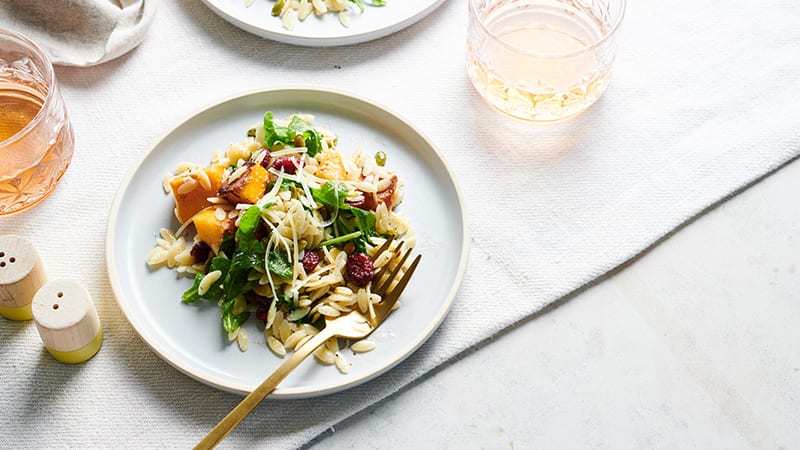 If you look around your neighborhood PCC, you might find the creator of one of your favorite deli dishes.
While some are old classics, like Steph's Tofu and Emerald City Salad, new stars keep coming. Dante Moreno, for instance, deli manager of the Fremont PCC, developed many modern hits.
Moreno joined PCC 15 years ago at the View Ridge store, after years working in sales. "I'd never worked in food before…it was a whole different world for me," he said. He soaked up information on new ingredients and kitchen tools.
"When I applied I started as a dishwasher, but I was also making the breakfast burritos and sandwiches," among other tasks, he recalled. He worked hard to move into other roles, practicing knife skills at home. That work showed him "a lot on how to get more bang for my buck" on home cooking too, "learning how to cook with vegetables, spices, fresher ingredients." Eventually he acquired that sixth sense of recipe developers, to glance at the pantry and say "I've got this, this, and this. I can make something."
It didn't take long to "get the food bug big time."
Then, when Moreno learned staff could submit recipe ideas to the deli, "it took me to another level of playing around with food. I'd see things and think, 'we should try that at work.'"
One popular PCC favorite he created, Sesame Quinoa Edamame Salad, was inspired by his experience living in the Chinatown-International District with Uwajimaya as his neighborhood grocery store.
Another, Turnip the Greens, is no longer in the deli but is available on PCC's website, a mix of turnip, kale, peas, radishes and other vegetables tossed with almond pesto. "When it was done right, the dressing…was so good, but it was also a really delicate salad" with a shorter shelf life, he said.
And Autumn Orzo, created when he worked as a kitchen manager, came from a call for recipes with a holiday flair. "I really like orzo," he said, and he thought an existing spring orzo could be reimagined with squash and arugula.
It feels good when people mention how much they love one of those deli recipes, he said, or tell him those dishes are a huge staple of their diets. As deli manager, he has less time for recipe development than before, but he'd still love to contribute more. "I always have ideas," he said.