Meet the farmer(s) of the year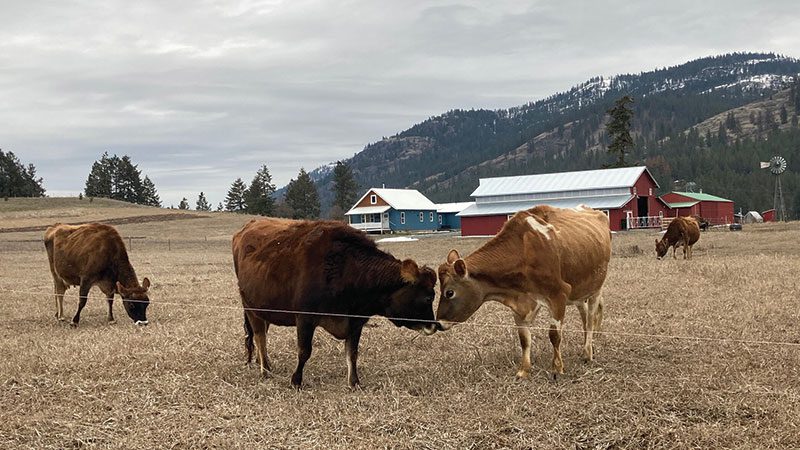 Stacy and Virginia Thomas came to the Tilth Alliance annual conference to talk about "how small dairy farms are profitable, sustainable and necessary."
The message from the owners of Clover Mountain Dairy in Chewelah, about 50 miles north of Spokane, has been a surprising burst of inspiration in a long-threatened industry. Small dairy farms have shut down over the years, replaced by far fewer, super-sized operations. Farmland has disappeared, and it's been harder and harder for small local dairies to survive on milk sales.
After their talk they got a surprise of their own. They were named the alliance's 2022 Farmers of the Year for "outstanding or innovative efforts in the field."
The couple, Coast Guard veterans who farm on 40 acres, had also received a PCC Organic Producers grant in 2022 to help build a cheese cave to age and store cheese made with milk from their eight dairy cows,  Buttercup, Rose, Carnation, Daisy, Dodie, Arrowleaf, Dandelion and Sunflower. The statewide honor was for their work spearheading the Columbia Community Creamery, a nonprofit devoted to bottling and selling local milk from small dairy farms in Eastern Washington. The community food processor is scheduled to open in July to distribute vat-processed cream-top whole milk in glass bottles. The project received a $455,802 grant from the Washington state Department of Agriculture.
It "will provide local milk processing, support more small dairy farms, and give our rural community delicious food security…," Virginia said in an email. "We are both very passionate about diverse, balanced small family farms and are excited to be part of a growing vibrant agricultural community in our area and state."
In prepared remarks to present the award, Nils Johnson of the Washington State University extension said the Thomases followed on their own business success by making it easier for others to achieve their goals.
"For me, what makes a good farmer is someone who's chosen an agricultural operation they're passionate about, researched and learned best practices, invested in land and other infrastructure necessary to be successful, then worked really hard to produce a great product and build a market for it," he said.
"What makes a really great farmer is someone who's operation that is also managed intentionally to be ethical, improve their soil, and make their community a better place.  Once this sort of operation achieves success, it immediately turns back around and looks for ways it can help other operations in the community be successful."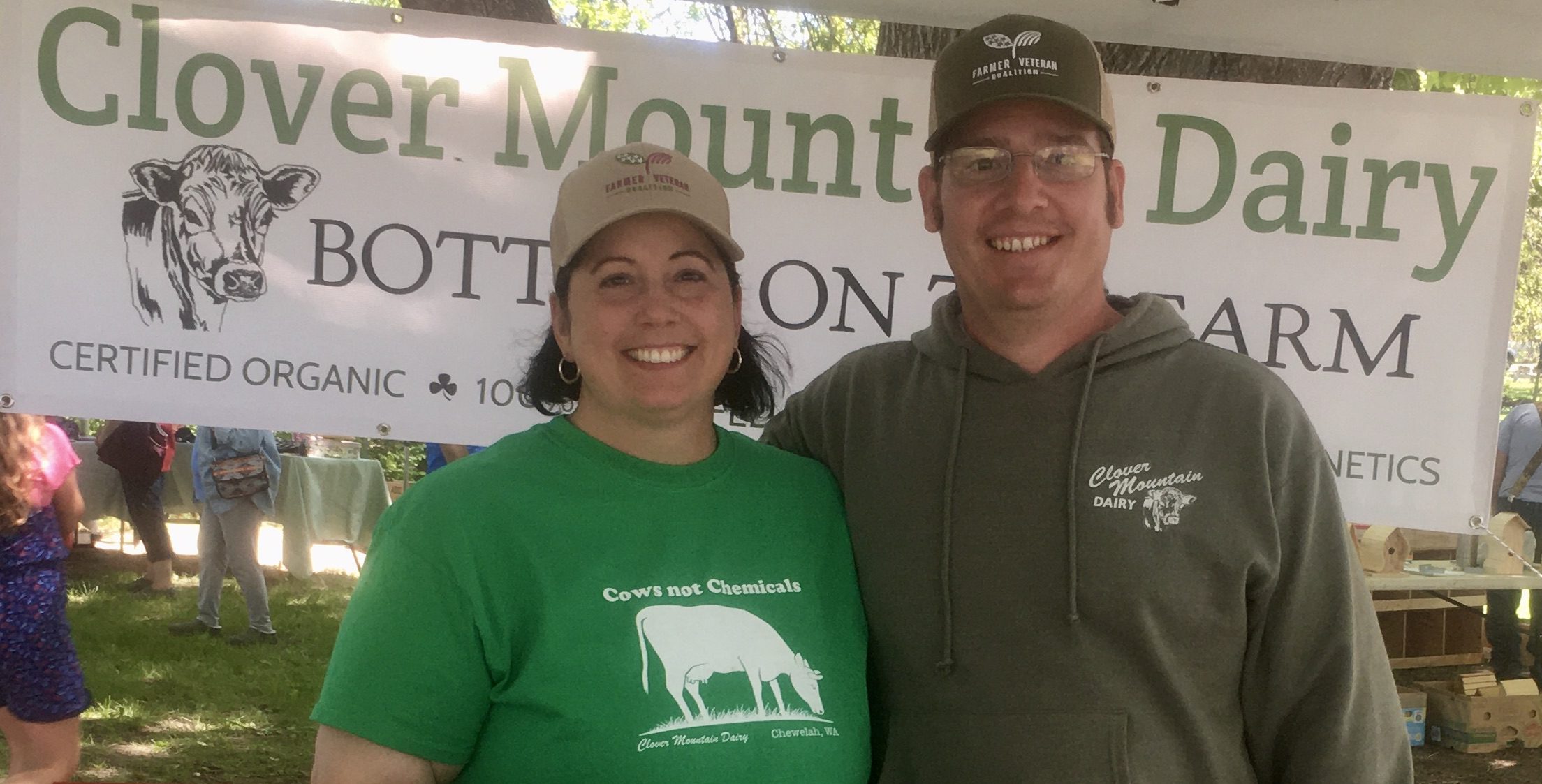 Advocate of the year
Lynne Carpenter-Boggs, a professor in the department of soil sciences at Washington State University, is the Tilth Alliance's 2022 Advocate of the Year.
The award is given to "an individual who has made a significant contribution to the sustainability of organic and regenerative farming." Carpenter-Boggs's research reaches across a wide spectrum of crops and systems with the theme of "understanding and utilizing biological systems to enhance soil and crop health, looking at using the soil to store carbon and reducing the impact of agriculture to climate change," said Tilth presenter Anne Schwartz. The diversity of her collaborations is impressive, Schwartz said, from programs to reduce arsenic in pulse crops to composting livestock carcasses on farms to helping develop human composting systems. Colleagues nominating Carpenter-Boggs also talked about the support she provides for students from diverse backgrounds, mentoring and supporting students who then bring that education back to their own countries and communities.
"You have inspired two of your students to spend several years serving as active Tilth Producer's board members and so many others committed to continuing to develop organic agriculture systems," Schwartz said in her prepared remarks.
"It is people like you who help us change the world."
It was an honor, Carpenter-Boggs said in an email.
Her response at the conference, she said, was something like this: "We do it for love, right? We are all here because we love soil, we love the Earth, and we love this community. We all have ways that we contribute to growing this movement, because it's what moves us to action. So, Go Everybody!"