How Meatless Monday became an everyday idea
By Kim O'Donnel, guest contributor
This article was originally published in January 2022
---
Nearly 20 years ago, an advertising executive partnered with a major university to share an unusual idea about eating.
"Meatless Monday" was an under-the-radar concept in its early years, a public health campaign more than a common meal plan. As an online columnist for The Washington Post at the time, though, I liked the sound of what Meatless Monday was proposing—one day off meat, with the rest of the week to do as I wished. I spread the word widely to readers and incorporated it into my own life as well.
As a lifelong meat eater with a family history of heart disease, I knew I had better loosen my grip on the bone if I wanted to increase my chances of living longer than my father (who died of a heart attack at 37). I had also begun to learn more about the environmental impact of industrial-scale livestock production, which is responsible for 18% of worldwide greenhouse gas emissions, by some estimates.
I have never been much of a dieter. The idea of swearing off certain foods for weight loss or any other reason has never resonated. But the thing that spoke to me nearly 14 years ago was the two-pronged idea of gradual reduction (versus abstinence) and shifts over time (and at my own pace).
Sid Lerner, the late ad executive, founded the movement with Johns Hopkins University with the goal of helping American meat lovers reduce their saturated fat content by 15% by the year 2010.
The strategy was, and remains, brilliant: Do a little bit every week toward your goal but do it consistently, as if it were a ritual or practice. No points, no policing and no guilt trips allowed. If you miss a week, you dust yourself off and start anew. Over time, the baby steps add up, creating a new normal and change that sticks.
Within a few months, my husband and I went from one meatless dinner a week to three or more because the gradual approach felt manageable. By 2010 I had written "The Meat Lover's Meatless Cookbook," the first of three books that documented my journey from full-time meat eater to part-time vegetarian. (The third, PNW Veg, celebrates the extraordinary natural resources of the Northwest, from my time living in Seattle.)
Nearly 14 years later, I still eat meat, but about 75% less than where I started. These days at our house, vegetables unequivocally come first.
It wasn't just my house, of course. By 2012, Meatless Monday was turning mainstream, taking hold in school districts and municipalities across the country and was on its way to becoming a global phenomenon, including Meat Free Monday in the United Kingdom. The very words "Meatless Monday" have become part of the vernacular and rarely call for explanation. (There might be an occasional throwback question about earlier campaigns; a push for Americans to eat less meat goes back to 1918, when the cookbook "Foods That Will Win the War" was published, to help Americans conserve for World War I efforts. During food rationing in World War II, the government advocated "Meatless Tuesday," along with "Wheatless Wednesday." )
It's a huge leap forward from a time when it was far less common to talk about meat and its impact on our health and the environment. (Phenomena like "Diet for a Small Planet," see story here, had a revolutionary impact but not on quite the same audience.) Peggy Neu, president of the Monday Campaigns, a parent organization, suggests that Meatless Monday was a great way to start the conversation because it offers a small, easy first step.
"Over the years, the movement was propelled forward by pioneers who were the first to embrace Meatless Monday in different sectors—Baltimore was the first school, San Francisco the first city, Johns Fraser the first chef and in 2009 Sir Paul McCartney started Meat Free Monday, the first global initiative. All of these firsts garnered a lot of attention (and often controversy!), which got people to think about what they eat and why they eat it," she said.
"Today, people are much more aware of the impact of their dietary choices, particularly on climate change. What hasn't changed is that meatless dishes have to be delicious and satisfying, and today there are many more plant-based options that can appeal to everyone, whether cooking at home or eating out."
The dawn of a new year can do a psychological number in our goal-oriented culture, especially if you're still nursing a bacon and cream hangover from the holidays. We devise to-do lists and grand plans to jump-start "good" habits, from joining a gym to signing up for Dry January. And we tend to go all in, assuming that an all-or-nothing approach will deliver quicker results.
If you've ever embarked on an overnight 180-degree lifestyle change (my hand is certainly raised), you know that progress does not come easy. And with food, which can be emotionally triggering, the pressure to succeed and lose those 10 pounds or break up with carbs is enough to make the word "diet" feel like a four-letter word.
Which brings me back to those baby steps. What if, instead of 180 degrees of change, we aimed for 25—or even 10? It's still more than zero. Here's to pushing the needle, one crumb at a time.
Kim O'Donnel is a chef, journalist, and cooking teacher. She has written three cookbooks.
Red Lentil Dal with Cumin-Fried Onions and Wilted Spinach
For more reasons than I can count, this little number is one of my all-time favorite pots of goodness. For starters, it's been known to fight off a cold (just ask my husband, who once called it magic) and takes just 40 minutes to whip up, start to finish. Starring the salmon-colored red lentil known as masoor dal, this warming dish is layered with crispy onions and a crown of spinach that quickly wilts under cover. This is more than soup; it's soup-plus.
Excerpted from "The Meat Lover's Meatless Cookbook" by Kim O'Donnel.
Makes 6 servings.
2 cups dried red lentils, rinsed
6 cups water
1 (1 x 1-inch) hunk fresh ginger, peeled but left whole
1/4 teaspoon ground turmeric
1 clove garlic, peeled but left whole
1 cinnamon stick (optional but really nice)
1/2 bunch spinach (about 2 cups), washed thoroughly, stemmed, dried and
chopped coarsely
1 1/4 teaspoons salt
3 tablespoons neutral oil
1 1/2 teaspoons cumin seeds
1 medium yellow onion, sliced into half and then into half-moons
1/4 teaspoon ground cayenne
A squeeze of 1⁄2 lemon (optional)
Place the rinsed lentils in a heavy-bottomed pot and add water (it will cover the lentils, plus a little extra). Add the ginger, turmeric, whole garlic clove and the cinnamon stick.
Set the pot over medium-high heat and bring to a boil.
Reduce the heat to low, cover, and cook the lentils at a gentle simmer until tender, about 20 minutes. Keep an eye on the lentils as they cook, as they have a tendency to erupt and spill over, even in a covered pot.
Remove the ginger, garlic and cinnamon stick.
If the lentils have not pureed on their own to your liking, run a whisk through the pot a few times. Add the salt, taste, then add more as needed.
Add the spinach, give it a quick stir and cover. The spinach will wilt quickly.
Meanwhile, in a medium skillet, heat the oil over medium heat and add the cumin seeds. Cook briefly, about 15 seconds, then add the sliced onion. Cook over medium heat, letting the onions brown at the edges, 12 to 15 minutes. Stir in the cayenne and taste for salt, adding more as needed.
Transfer the fried onion mixture to the dal, stir, and serve. If using, squeeze the lemon over the dish as a last-minute flavor spritz.
A few extra notes:
No spinach? Try quick-cooking chard or tatsoi instead.
Check for whole spices in the bulk section; they are far more economical than buying jars of each spice.
---
PCC options
Interested in marking Meatless Monday? PCC's recommended recipes are online at pccmarkets.com/recipes/meatless-mondays.
Looking for ready-to-eat meatless meals? Many top PCC deli options are readily available, including many vegan (v) dishes, such as:
From the deli service case:
Perfect Protein Salad (v), Hearty Greens Caesar Salad, Emerald City Salad (v), Roasted Cauliflower with Tahini Sauce (v), Steph's Tofu (v), Curried Cashew Tofu Salad (v), Turkish Garbanzo Salad (v).
From Grab and Go:
Cheese Pizza (take & bake), Gorgonzola Wild Greens Salad, Greek Salad, Florentine Quiche, Victory Garden Pizza (take & Bake) (v), Vegetable Soup (v), Curried Coconut Lentil Soup (v), Carrot Ginger Red Curry Soup (v).
Sandwiches and Wraps:
Mozzarella Panini, Veggie Wrap (v), Tofu Banh Mi (v), Vegan Hero (v), Vegan Club (v), Falafel wrap (v), Squash and Garbanzo Burrito (v).
---
PCC Cooking Classes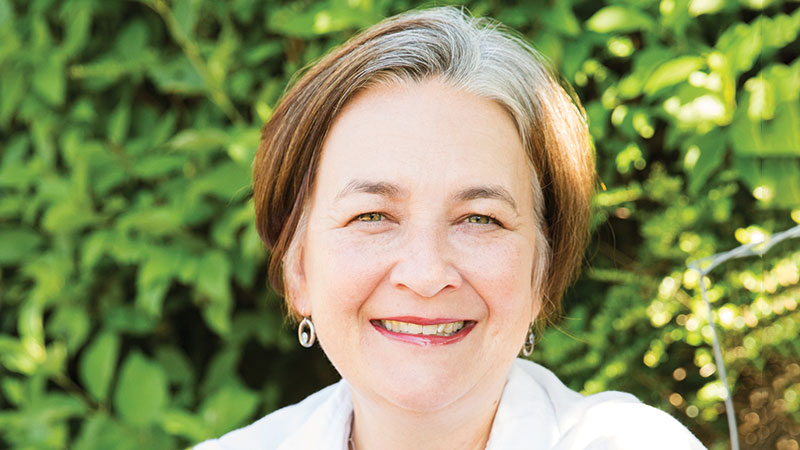 Get Kim O'Donnel's Meatless Mondays recipes and advice firsthand with a PCC cooking class.
Winter Vegetable Bowls
January 12
Sign up here.