News bites
This article was originally published in November 2021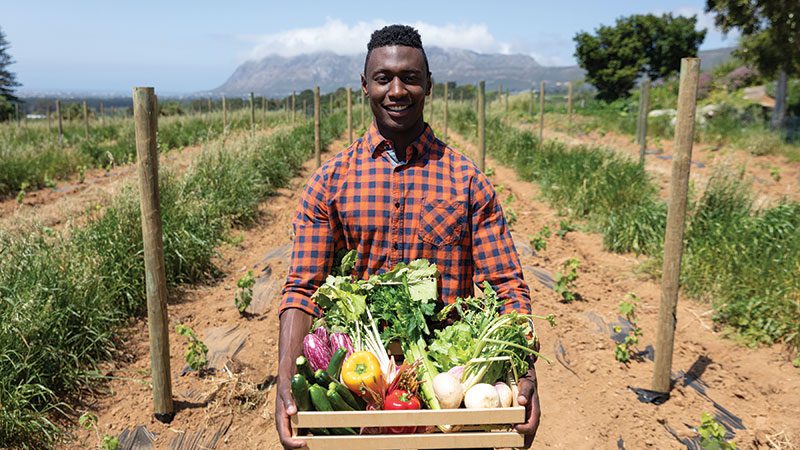 Black Farmers Collective grows
Recently, King County partnered with the Black Farmers Collective (BFC) to assist in expanding their farm operation, Small Axe Farm, on property in the Sammamish Valley, to grow more healthy and nutritious food. Small Axe (one of three BFC sites, along with Yes Farm in the Central District and Brown Egg Gardens in Columbia City) is a four-acre teaching farm in Woodinville where expansion efforts are currently underway. King County is supporting this expansion by leasing the property to BFC so that more local food can be grown for more people, especially communities facing health disparities who are disproportionately impacted by the COVID-19 pandemic. (KingCountyGreen.com)
Machine-picked blueberries
With surging global volumes of blueberries, high demand for fresh fruit and rising labor costs, growers want machines to harvest for the fresh market—a task that, until recently, was reserved solely for nimble human hands now in short supply. "Everyone is trying to do this thing," said Andrew Herr of Littau Harvester, a Stayton, Oregon, equipment manufacturer. Of Washington's 40 million pounds of fresh blueberries, machines picked between 5 million and 8 million in 2020, according to the Washington Blueberry Commission. (GoodFruit.com)
Regenerative dairy farm
Earlier this year, Alexandre Farm in Crescent City, Calif., became the first dairy in the U.S. to become "certified regenerative"—receiving both the Ecological Outcome Verification certification (EOV) and the Regenerative Organic Certified (ROC) seal for their 100% grass-fed milk and yogurt. In recent years, a number of individual dairies across the U.S. have committed to regenerative agriculture practices…Most are relatively small, but Alexandre Family Farms is proof that regenerative dairying can be done at scale, on very large dairies managing thousands of cows and thousands of acres. (CivilEats.com)
Hunger on campus
The impact of hunger on college campuses is staggering, according to a new, nationally representative study of more than 1,500 college students over two decades. Public health researchers at Johns Hopkins University found that students who lacked consistent access to enough food were 43% less likely to graduate than their food-secure peers, and 61% less likely to get an advanced degree, like a master's or doctorate, in the years that followed. These findings mark the first time that researchers have been able to quantify the true impact of food insecurity on a student's education over an extended period of time. (TheCounter.org)
Organic Pioneer Awards
The nonprofit Rodale Institute has announced the recipients of the 11th Annual Organic Pioneer Awards, an annual recognition of leaders who are changing the landscape of regenerative organic agriculture for the better. Beyond Pesticides founder and Executive Director Jay Feldman, Iowa-based farmer and activist Denise O'Brien, and New Mexico farmer Don Bustos are the 2021 awardees. "The regenerative organic movement has continued to grow exponentially in the face of unprecedented challenges over the past year, and that's due in large part to leaders and pioneers like Jay, Denise and Don," said Jeff Moyer, Rodale Institute CEO. (RodaleInstitute.org)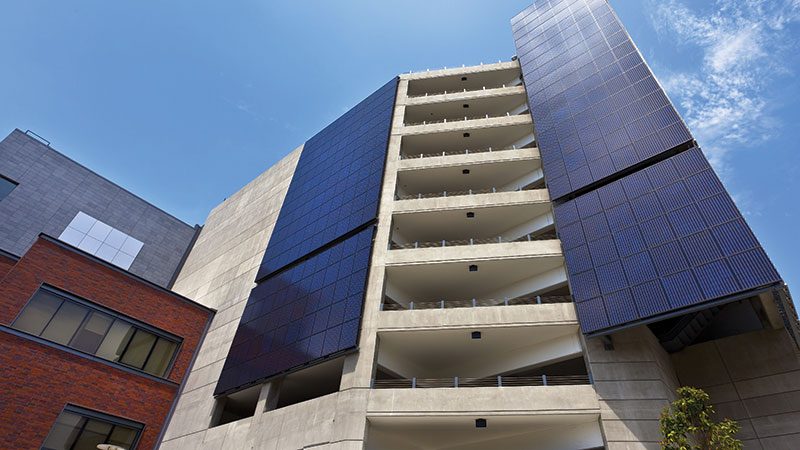 Energy efficient buildings
The Washington State Department of Commerce has announced nearly $4 million in grants to state and local government agencies for 17 energy efficiency projects that will deliver a projected reduction of more than 5 million kilowatt-hours of electricity annually—enough to power about 480 average homes annually. Local recipients include North Seattle College, South Seattle College, Seattle Central College and Harborview Hospital. Lisa Brown, state Commerce Director, said that "Investing to make public buildings energy efficient is an important element of our state's clean energy future. These projects will reduce harmful emissions, save on energy costs for schools and other public buildings and create good jobs that strengthen communities throughout the state." (commerce.wa.gov)
"Healthy" food labels
A bill introduced in Congress (in August) would overhaul front-of-package food labeling through a standardized system of symbols to convey whether a product is truly healthy. The measure also directs federal regulators to specifically define terms like "healthy," and it would require companies to clearly explain how much "whole grain" is in a loaf of highly processed bread. The measure has the backing of nutritionists and healthy food advocates, but opposition from industry lobbyists is likely to complicate its passage in a narrowly divided Congress. (nytimes.com)
New freezing techniques
Shifting to a new food freezing method could make for safer and better quality frozen foods while saving energy and reducing carbon emissions, according to a new study by U.S. Department of Agriculture's (USDA) Agricultural Research Service and University of California-Berkeley scientists. The new freezing method, called isochoric freezing, works by storing foods in a sealed, rigid container—typically made of hard plastic or metal—completely filled with a liquid such as water. Unlike conventional freezing in which the food is exposed to the air and freezes solid at temperatures below 32 degrees F, isochoric freezing preserves food without turning it to solid ice, but protects it from ice crystallization, which is the main threat to food quality. (USDA.gov)
Farmland rents
Farmland rental prices in the Northwest changed significantly from 2020 to 2021. In Oregon, Washington and Idaho, according to a USDA report, irrigated cropland is more expensive to rent in 2021 compared to last year, which experts attribute to high specialty crop prices and demand for land with water rights. However, rental prices for nonirrigated cropland have stagnated or decreased due to drought and poor dryland crop yields. (Capital Press)
Organic dairy cuts
The American arm of a multinational food conglomerate has terminated contracts with 14 small Maine organic milk producers, a potentially catastrophic loss for the generations-old Maine dairy farms and the families who run them. Danone North America, which owns the Horizon Organic brand, sent letters to a total of 89 organic milk producers across Maine, New Hampshire, Vermont and parts of New York state informing them that it would no longer buy and process organic milk in the region after next August, according to a statement by the conglomerate. The move away from the New England marketplace to larger producers in other parts of the country is part of a consolidation to cut costs, industry experts said. (pressherald.com)
Sustainable yogurt packaging
Chobani is transitioning its Single-Serve Oat Blend yogurt from plastic into a paper-based cup. The new packaging, which took two years to develop, is expected to reach store shelves late this year. The announcement comes as part of a broader companywide initiative to improve the sustainability of Chobani's packaging by transitioning from plastic to paper, and to encourage other food and beverage makers to follow suit. (FoodDive.com)
Honors for local program
Val Thomas-Matson, Executive Producer of Look, Listen and Learn TV (see "'Look, Listen and Learn' About Food and Feelings") was awarded the 2021 Ginger Ackerley Community Service Award by The Seattle Storm. Besides honoring upstanding women, the award is given to an individual who has made an impact on improving the quality of life in the local area. Thomas-Matson's show, which includes some scenes shot at PCC, uses books, art projects and cooking to teach lessons about social and emotional learning and school readiness, with a focus on people who are Black, Indigenous and People of Color (BIPOC).
PFAS food survey
The U.S. Food and Drug Administration (FDA) has released the results of the first survey of per- and polyfluoroalkyl substances (PFAS) in nationally distributed processed foods, including several processed baby foods, collected from the agency's Total Diet Study (TDS), which monitors levels of nutrients and contaminants in foods consumed in the U.S. PFAS are chemicals found in a number of consumer and industrial products because of their resistance to grease, oil, water and heat. Three food samples (out of 167) collected as part of the FDA's latest testing effort had detectable levels of PFAS: fish sticks, canned tuna and protein powder. Based on the best available current science, the FDA has no scientific evidence that the levels of PFAS found in the samples tested indicate a need to avoid any particular food in the food supply. (FDA.gov)
Rights of nature lawsuit
The White Earth Band of Ojibwe has exercised the Rights of Manoomin (wild rice) in a legal effort to halt the construction of Enbridge Energy's Line 3 oil pipeline. The lawsuit, which seeks to stop both pipeline-related water pumping and the ongoing arrests of demonstrators, is only the second rights of nature case ever filed in the U.S. (Plaintiffs) say the Minnesota Department of Natural Resources (DNR) is failing to protect the state's fresh water by allowing Enbridge to pump up to 5 billion gallons of groundwater and surface water for construction amidst a devastating drought. (hcn.org)
Food assistance
The Biden administration has approved the largest increase to food assistance benefits in the history of the Supplemental Nutrition Assistance Program (SNAP), a move that will substantially retool the program to provide the targeted assistance advocates have long argued is desperately needed by poor families. Average monthly benefits, which were $121 per person before the pandemic, rise by $36 under the new rules. The increase, which became effective in October, was based on an update to the algorithm that governs the Thrifty Food Plan, which tracks the cost of 58 different categories of groceries needed to provide a budget-conscious diet for a family of four. (WashingtonPost.com)
Note: SNAP benefits are accepted at all PCC locations.