Coro salumi builds on its famous foundations
By Rebekah Denn
This article was originally published in November 2021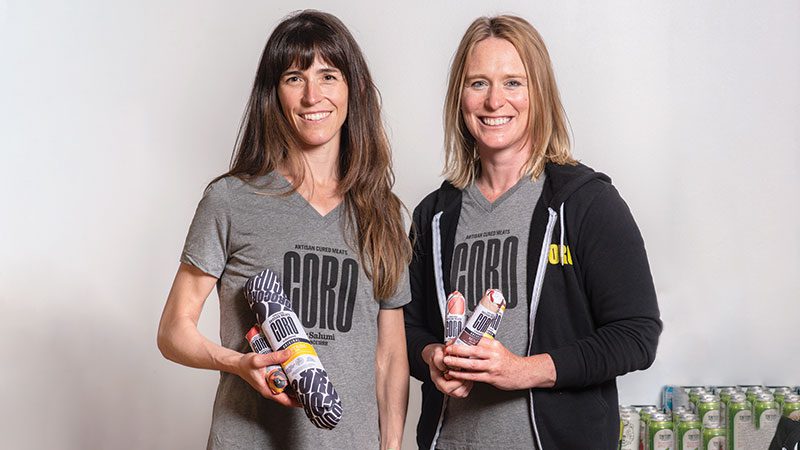 ---
When Clara Veniard and Martinique Grigg decided to go into business together, buying a cured meats company was a highly unusual choice. What they did with the company was even more surprising.
For more than 20 years, both tourists and locals had thronged to that nationally acclaimed business, Salumi in Pioneer Square, for foods that compared favorably to Italy's best. A family-owned business producing artisan cured meats was—and still is—quite unusual in the U.S., and one so good was considered astounding.
The company's original fame came from its founder, former Boeing engineer Armandino Batali, who developed products like culatello ("the prince of pork," raved The New York Times) as a retirement project with wife Marilyn. Son Mario Batali was a major customer, supplying his restaurants in New York City. Daughter Gina and her husband, Brian d'Amato, took over the deli and production facility in 2007.
When Gina and Brian prepared to retire in 2017, Veniard and Grigg stepped in. Harvard Business School graduates, Salumi fans and moms of young children, they were looking to run a collaborative company. Family-style, they apprenticed for a year in the Batali's pocket-sized production facility, learning recipes and the challenging mix of art, science and time required to produce great salami, guanciale, coppa and other specialties.
That demanding, exciting learning curve was ultimately what made the business so appealing for the friends, Veniard said.
"It's really hard to do. And if you can do it well, the sky's the limit."
The work drew them close to the founders, who remain loyal customers. Veniard remembers Armandino Batali saying "I feel like I'm giving it to my granddaughters."
As the next generation in a family legacy, whether by blood or sentiment, they knew their job was retaining the business's heart while allowing it to evolve.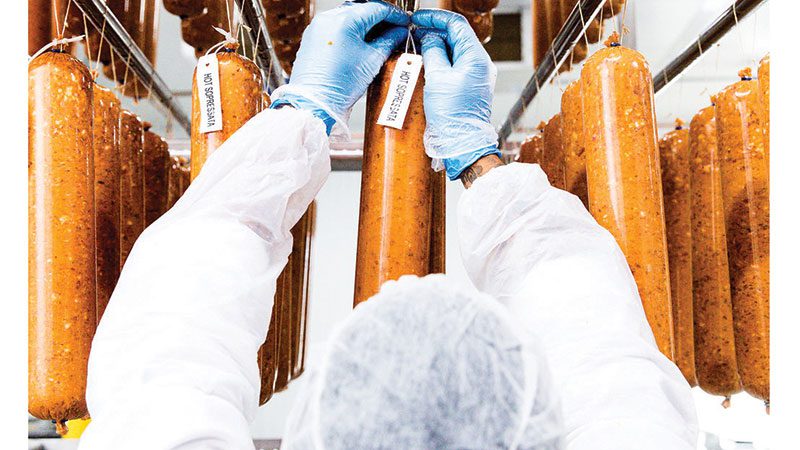 New beginnings
The business, now the only woman-owned certified salami company in the U.S., has a new name: Coro, the Italian word for chorus. (The deli is still Salumi, a few blocks from the first location, serving famous slow-roasted porchetta sandwiches and meatballs made with a recipe from Gina's grandmother.)
Abandoning a famous label sounds counterintuitive, but the new owners deemed it necessary. "Salumi" is a generic Italian term for cured meats, and they found too many shoppers were confusing other salumis with name-brand Salumi. It also couldn't be trademarked.
Some ingredients and standards also either changed or were formally codified: Grigg and Veniard required humanely treated and vegetarian-fed U.S. pork in their products. They use an agent derived from celery juice to cure meat rather than synthetic nitrates, and barred fillers or certain ingredients like corn syrup and dextrose. They switched to sea salt.
"People wonder, does (sea salt) actually make a difference in the taste?" Clara said. In blind testings, it did.
They've changed locations as well as the name.
While the new owners apprenticed in the original 2,000-square-foot Pioneer Square headquarters, their salumi is now produced in a Kent facility eight times the size, with equipment imported from Europe and a dedicated fermenting room and aging room. "Even on day one here we could make what took a week in the old facility," Grigg said.
Bigger doesn't usually mean better when it comes to artisan products, but Veniard and Grigg said they carefully retained what defined the handcrafted quality of the original company.
While the old building had character, curing requires serious food safety protocols and consistent temperature and humidity controls. They're now able to mechanize some tasks that used to rely on watchful humans taking measurements and bootstrapping fixes like moving around fans by hand. The more efficient production and distribution also allowed them to avoid serious price hikes when buying more expensive ingredients.
Despite the larger scale, they feel the soul is the same. Coro's spice room, for instance, is as large as Salumi's old production room, but stacked with tubs of real fenugreek, cardamom, peppercorns and other essentials—still mixed by hand and still sourced from World Spice near Pike Place Market. Many longtime employees moved along with the company; in the spotless production facility one recent day a 15-year employee worked with a 300-pound load of sausage meat, tying off each cylinder by hand.
It's a labor-intensive business, and attracting and retaining employees is a huge focus of the owners, particularly as women leaders in a traditionally male industry.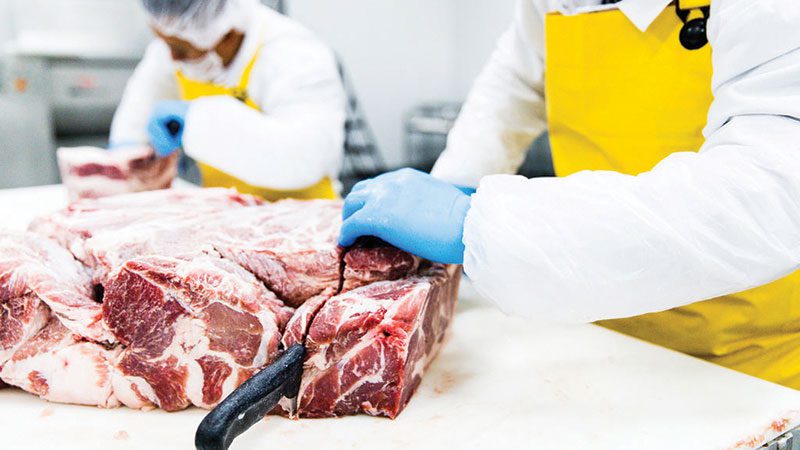 Manufacturing and food service makes up 20% of the Washington workforce, they said, but none of those companies are on lists of the best Washington companies to work for.
"We have to show it's possible," said Grigg.
Their goal was a culture built around collaborations and shared decisions, a counterweight to the celebrity culture and abuse that have been exposed in recent years in the restaurant industry (Mario Batali's restaurants notably included, though not his family's). One reason for keeping the deli open, in fact, was to test new products and to attract employees who might be interested in moving on to production and creative work at the factory. It's also part of the Salumi legacy.
The Batali family always saw charcuterie as an evolving art form, and Grigg and Veniard have carried that forward with new flavors and new product lines like mustard and marmalade. They've maintained loved standards like Marilyn's meatballs and Armandino's seasonal lamb prosciutto and their mole salami, while adding variations like a Northwest mushroom and leek salami. Current challenges: "The world needs a better pepperoni," said Veniard.
They feel lucky, she said, that the Batalis chose them to carry the business forward. By any name, their passion for it shines through.
---
Coro salumi is available at all PCC stores. PCC's in-house pizzas also use Coro pepperoni.