Farm honors legacy of longtime steward
By Molly Goren, guest contributor
This article was originally published in November 2021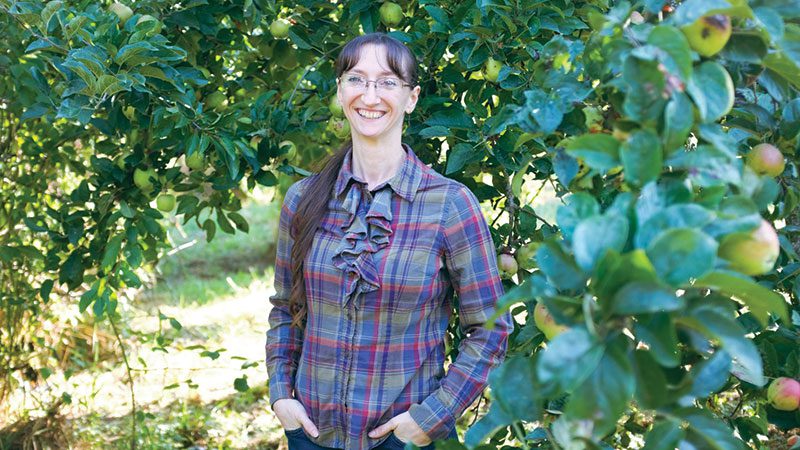 ---
A few miles east of the city of Everett sits a small farming community at the center of an island formed by the Snohomish River and Ebey Slough. The 94-acre Getchell Ranch is one of the oldest farmsteads in this area, having been in the same family for nearly 150 years. Thanks to the conservation efforts of Washington Farmland Trust, the generosity of many donors, and the life-long dedication of former landowner Alex Getchell Alexander, this land will remain a farm forever. It also marks more than 3,000 acres protected by Washington Farmland Trust since its founding.
Before Alexander's passing in March 2020, he committed himself wholeheartedly to preserving the Getchell family farm's heritage through the care and stewardship of what he referred to as an "environment-integrated sustainable family farm and ranch." He grew up rowing across the river every day to school, and trapping muskrat and hunting birds to pay his way through college with furs. Over the last century and a half, the ranch has been home to a diversity of farming operations including livestock, poultry, tree fruit, berries, corn, potatoes, pasture and hay. A pear tree that Alexander's great grandmother planted in 1873 still remains on the property—and it bears fruit!
"It has been an honor to work with Alex on this project over the last five years," said Trust Conservation Director Robin Fay. "What drew me in was the depth of historical knowledge and deep connection to the land that this family had. When you know a place so well and have such a genuine respect for the landscape, you can't help but want to preserve it."
A master naturalist, botanist, horticulturist and historian, Alexander kept impeccable records about the property, which the Trust is honored to carry forward as a part of the farm's legacy, alongside current owner, Maria Foster. Maria is Alex's adopted daughter and was his caretaker for many years. She grew up in the neighboring town of Lake Stevens riding horses, hunting, preserving and spending time outdoors.
"I learned so much about farming and the importance of stewarding the land from Alex," said Foster. "Farming is hard work and isn't always popular, but we have to keep the land open and available because pavement is forever."
Toward the end of his life, Foster spent the last decade working with Alexander to create a plan for the future of the farm. The conservation easement will allow Foster to invest in the farm to ensure its future success—restoring the old infrastructure so that she can farmstead on the property with her family, and expanding the operation to include organic fruit, berries, meat, wool, hay and market vegetables.
"Being a custodian of this farm is a fairytale come true for me," said Foster. "I am honored to steward the land, the animals, and the whole ecosystem that Alex cared so deeply about."
Molly Goren is communications director for the Washington Farmland Trust.