Sustainability Report: Small conversations, big environmental benefits
This article was originally published in September 2021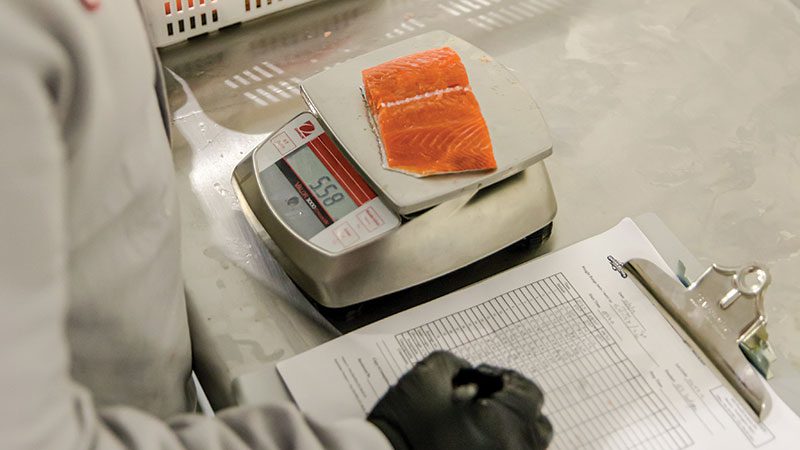 ---
Sometimes environmental gains come from long planning processes and involved initiatives. Other times, it just takes a simple conversation.
One of those straightforward and rewarding gains recently stemmed from PCC's partnership with Ocean Beauty Seafoods, one of our seafood distributors. Ocean Beauty used to deliver seafood to our stores in Styrofoam (for insulation) and waxed cardboard boxes (used in place of regular cardboard to prevent moisture damage). These two packaging materials aren't accepted by our mixed recycling haulers because they're difficult to recycle, so unfortunately, they ended up in our garbage dumpsters destined for the landfill.
As an effort to reduce the amount of landfill waste that our stores accumulate, PCC reached out to Ocean Beauty and asked if it was possible to eliminate the Styrofoam and replace the waxed cardboard with regular uncoated cardboard, which is much more recyclable. In less than a week, Ocean Beauty determined that both changes were possible.
Delivery routes from their distribution center to our stores are short enough that Styrofoam wasn't needed, they discovered. Ocean Beauty swiftly implemented these two packaging changes to their deliveries across our 15 stores. This alone eliminates more than 7,500 waxed cardboard boxes and Styrofoam from entering the landfill each year and reduced packaging costs by 15%. The story doesn't end there. Ocean Beauty recognized the immense environmental benefits of this change and took it a step further. Within a few months, they successfully rolled out these improvements to all of their deliveries across the Seattle region, which will eliminate nearly 100,000 waxed cardboard boxes a year.
"Making the change to go to 100% recyclable boxes was really a no brainer. It goes hand in hand with our sustainability values," said Shaunna Manthooth, Ocean Beauty sales representative.
For PCC, it's a reminder that our work occurs both within and beyond our stores. As the largest community-owned food cooperative in the nation, we have a responsibility to engage with and encourage our vendors and partners across the industry to implement more sustainable practices that are better for both people and the planet.
Even a single step forward can yield extraordinary progress, noted David Sanz, PCC's meat and seafood merchandiser. "Not only did we move the needle for our 15 stores, we helped move the needle for everyone else."