Gardening inspiration from Bastyr's campus
By Delaney Sump, guest contributor
This article was originally published in July 2021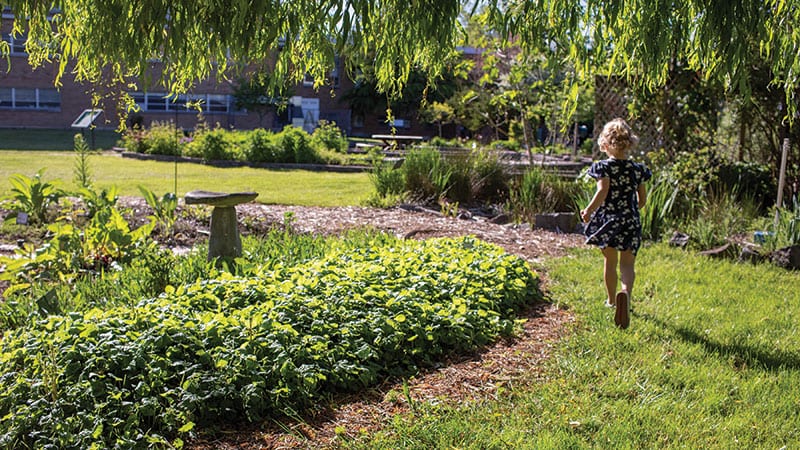 ---
Growing edible and medicinal plants is an education of its own at Bastyr University. As summer crops ripen, Bastyr's eight distinct gardens and teaching greenhouse provide inspiration for the whole community. From preserving endangered species and promoting biodiversity to providing ingredients for tinctures and opportunities to learn about species significant to Coast Salish traditions, these gardens feed the soul while also healing and nourishing the body.
The diverse program dates back to simple beginnings. In 1996 Bastyr moved from its original location in Wallingford to its current location in Kenmore where it sits nestled amongst the towering hemlocks and fir trees of St. Edwards State Park. Students seized the opportunity to expand their learning and led development of a campus garden so that, as they studied integrative medicine traditions like naturopathy, herbal medicine and nutrition, they could examine and interact with the living plants they were learning about.
A few decades later, Bastyr currently features more than 350 species of edible and medicinal plants, many of which are endangered or at-risk. They are split into those eight gardens and greenhouse, each with its own purpose, design and specifically chosen plants. Each one has a role in complementing Bastyr's curriculum and sharing the knowledge and joys of growing our own food and medicine with the public. All kinds of plants are cultivated in these remarkable gardens, from carrots to calendula, wild rose to thimbleberries.
Bastyr has typically offered guided tours of the gardens and kept them open for public self-guided tours; however, the gardens were closed to the public during the COVID-19 pandemic due to public health restrictions. Please visit the garden website to see if tours are currently available. Looking ahead, the gardens also hold an annual May plant sale where the general public can purchase medicinal plant starts online.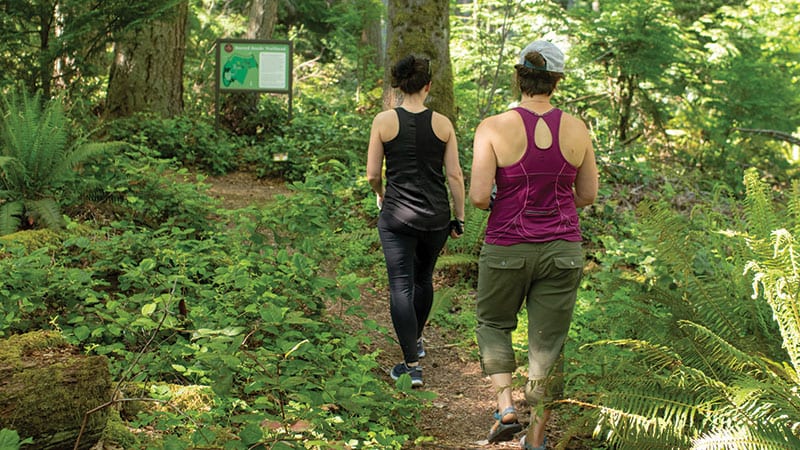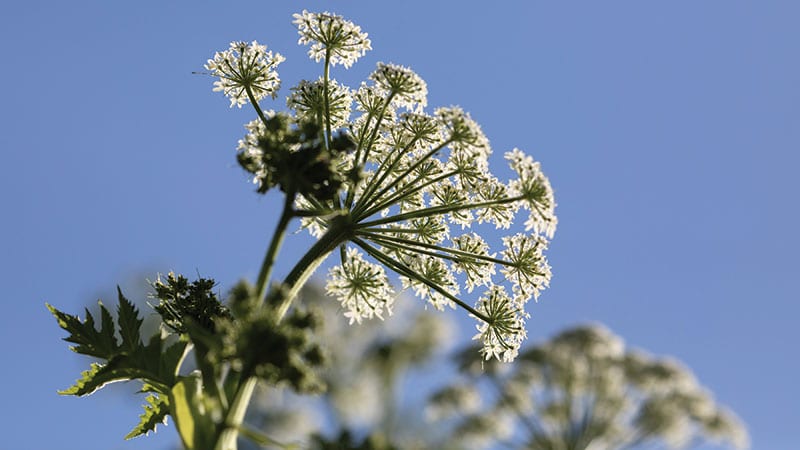 ---
Even if you can't see the Bastyr Gardens in person, they provide plenty of inspiration for starting your own garden at home, a project we highly recommend. Even in July, there are some opportunities to plant seeds and starts for fall and even winter harvests in the Northwest ("Binda Colebrook's Legacy of Year-Round Gardening"). Not only is growing your own food cheaper and more environmentally friendly, but also developing a relationship with the plants you're eating is hugely healing in and of itself. Following your food from seed to table is psychologically healing to our sense of connectedness to the world and what's happening around us. Plus, you'll end up taking in far more nutrients when the harvest goes straight to the table. You'll even support local pollinators like bees and hummingbirds!
To get started, take a look at your space capacity and think about how much time you will realistically spend gardening (see resources at the bottom of this page). Maybe start with a couple of pots on the patio, then in time, you can expand to a small area of the yard or build a raised bed or two. As far as what to plant, think about what you're excited about growing. What will you actually eat or make medicine out of? If you're not too sure where to begin, maybe start with a few herbs on your kitchen windowsill. Did you know that herbs like parsley, cilantro, basil and thyme are incredibly nutrient-dense? Fresh herbs are also extremely easy to chop up and toss into a fresh salad to add a punch of micronutrients along with a zing of flavor.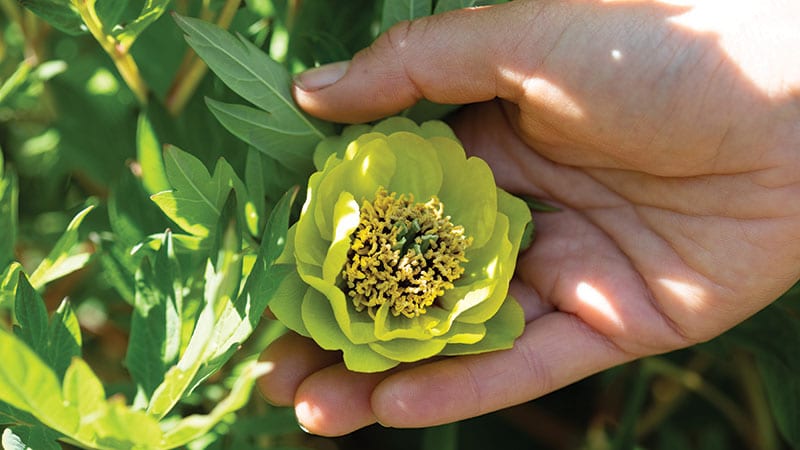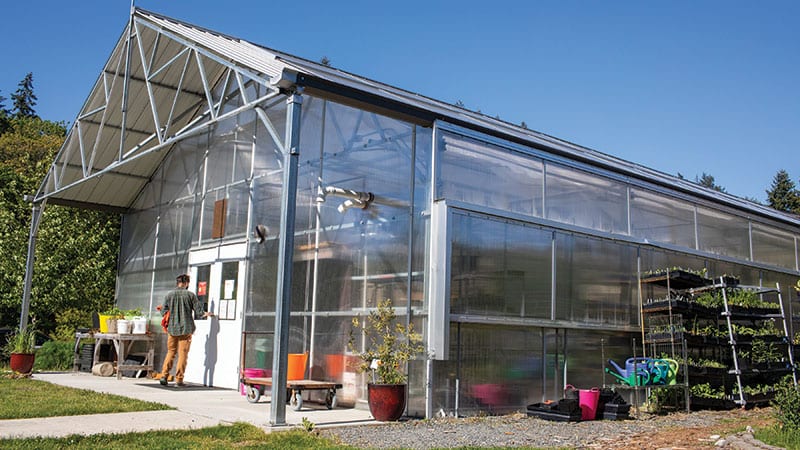 ---
For ideas on innovative themes, philosophy, organization, new plants, or just other ways to approach a garden, here are the eight approaches now ongoing on Bastyr's campus:
THE ORIGINAL GARDEN, which became what is now called the Family Beds, mostly contains plants from the Western herbal medicine tradition. They are organized by botanical family so students can study taxonomy and plant identification.
BASTYR'S TRADITIONAL CHINESE MEDICINE GARDEN features plants that grow in the Pacific Northwest but that are also used in traditional Chinese medicine. This garden also includes one of the longest reflexology footpaths in North America, an attraction that draws people from near and far who want to walk the path and experience the unique healing effects of reflexology.
THE GUILD BEDS are planted in the style of permaculture guilds, modeled after living systems like forests where plants work together to support each other. These circular beds focus on body systems so students can learn how to create specific formulations by examining which plants support similar physiological systems (for example, a formula for digestive support).
THE HERB PRODUCTION GARDEN is home to many herbs like calendula and chamomile, as well as Ayurvedic herbs and sacred plants. Plants from this garden are grown and harvested mainly for Bastyr's Herb Lab for use in Botanical Medicine classes like Formulations Lab and "Herbal Medicine Making For All," where students learn how to make therapeutic teas, tinctures and more.
THE SHADE HOUSE is a sanctuary in the United Plant Savers network. It features native endangered medicinal plants at risk of overharvesting or impacted by ecological destruction.
THE EXPANSIVE NUTRITION BEDS feature over 28 beds of annual vegetable crops. Crops are grown here for the Bastyr Community and distributed through garden market sales, CSA, use in the dining Commons at the Kenmore campus and more. All methods used are organic and regenerative in practice, here and in the other gardens as well. In this zone, the Student Nutrition Association also grows food for Teen Feed, an organization they volunteer with that provides free meals to local homeless teens.
The plants of the FOUR ELEMENTS GARDEN are organized in the Greek humoral tradition. Western medicine is actually rooted in this elemental system, which functions much like Chinese medicine and Ayurveda. This garden features plants organized in varying degrees of intensity by their elemental quality (earth, fire, water, air) as well as their action (moistening, drying, heating, cooling).
Finally, the SACRED SEEDS ETHNOBOTANICAL TRAIL is truly no ordinary garden. Unveiled in 2011, the approximately ¾-mile-long trail enters the forest surrounding Bastyr's property and winds through three different ecosystems of the Salish Sea area (camas prairie meadow, forest, and wetland/bog). It features a living library of plants native to this land that have medicinal or edible significance to the Coast Salish people. The Sacred Seeds project is an international project stewarded by United Plant Savers that aspires to promote community-building around preservation of native plants and their reciprocal cultural significance to First Peoples. As Garden Supervisor Katie Vincent puts it, "We are looking to keep the stories of these plants alive and regenerate biodiversity. The interrelationship of people and plants and place can be lost without an active effort to engage in an authentic kind of community education. So, creating this living library is our attempt to provide opportunities for folks to actively engage in learning about the plants of this land in a culturally humble way that plants a seed for long-term interest and passion." K-12 educators and parents can currently access the Sacred Seeds Virtual Education Portal online for free ethnobotany curriculum, virtual field trips, and information about the First Peoples who are the original stewards of the land the Bastyr Gardens now grow on.
---
For more resources
The Garden Hotline is a Seattle-based organization offering free gardening advice and support by phone or email. The Seattle area is also home to plenty of organizations you can hire to build raised beds or design a whole edible landscape. And remember to keep an eye on the Bastyr Gardens to stay in the loop on their opportunities for local engagement, collaboration and inspiration.