Membership: Spotlighting DeLille Cellars, a PCC member partner
This article was originally published in July 2021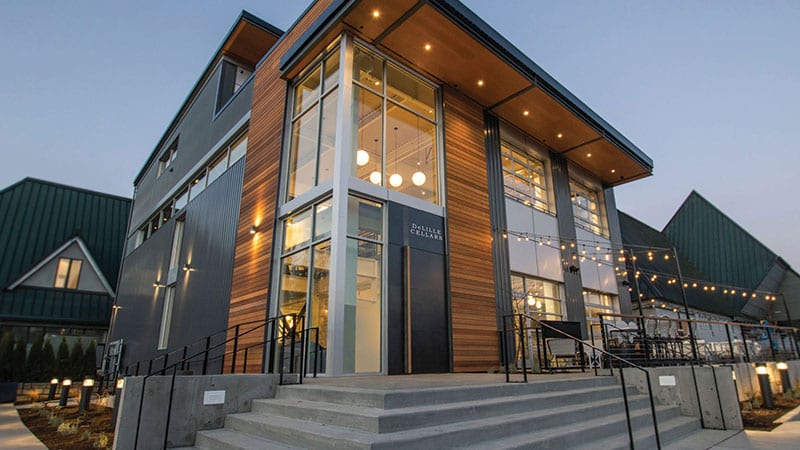 PCC is dedicated to partnering with vendors throughout the Northwest and all 15 locations are filled with products from more than 800 local and organic farmers, fishers, producers and ranchers.
The same care that goes into those partnerships extends to our curated events and offers for members. One of the most popular events of the first half of this year connected members with one of PCC's newest local partners. In 2020 PCC introduced its Private Label chocolate in partnership with Bellingham producer, K'UL Chocolate, who in addition to producing responsibly sourced chocolate, works to improve the lives of the small women-owned farm cooperatives they work with in Peru and in the Dominican Republic (see PCC Partner Program). In February, members were able to virtually meet with K'UL founder, Paul Newman, who led a chocolate pairing event and shared tips for tasting chocolate, including what to look for in the feel of the chocolate and the sound it makes when breaking a piece: hint, listen for the "snap."
This month we're spotlighting DeLille Cellars, another local partner that PCC is proud to offer in stores and connect with members. We talked with Jay Soloff, President and Cofounder, about DeLille's history, our partnership and the member-only offer.
What do you want PCC members and shoppers to know about DeLille?
DeLille Cellars is the third-oldest operating winery in Woodinville and we will be celebrating our 30th harvest this year!
PCC is excited to have DeLille as a partner for a second year. What made you want to participate?
PCC has been a valued partner and a champion for our local wine industry for many years. We are appreciative of the support of PCC and all members who enjoy DeLille through their wonderful wine program. We look forward to continuing our shared appreciation for exemplary food and wine.
What is the DeLille offer and what makes it special?
DeLille moved to the Old Redhook Brewery in Woodinville in 2019, and in December 2019 we opened our brand-new tasting room. Throughout 2020 our ability to be open and to share our new home was severely impacted, as it was for so many in our hospitality industry. This offer is special because it includes a visit for two to our new tasting room with a reservation, plus a 10% discount on purchases made at the time of visit. We look forward to sharing the experience with you!
What's something unique you can share with the PCC community about DeLille?
DeLille Cellars started in 1992 with two wines, D2 and Chaleur Estate, and was one of the first five wineries in Washington state to receive a 5 Star/Outstanding rating from Robert Parker's Wine Advocate. Today, our commitment to quality and excellence in the cellar continues with a portfolio of nearly 20 Bordeaux and Rhone-inspired wines.
Members can take advantage of this great offer to enjoy and learn more about DeLille. And all PCC shoppers can access some of DeLille's fabulous wines from any of the co-op's locations.
More information about member exclusive offers in the Partner Program can be found here on the PCC Partner Program page.