Pebble Mine has been stopped—for now. What's next for Bristol Bay's salmon fishery?
By Mary Catharine Martin and Elizabeth Herendeen, SalmonState guest contributors
This article was originally published in March 2021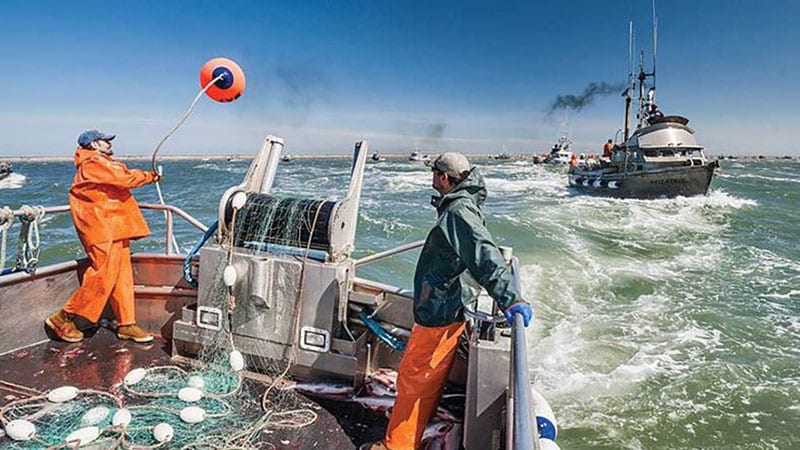 ---
If you've eaten wild Alaska sockeye salmon, there's a good chance it came from Bristol Bay, Alaska—home to the world's largest sockeye salmon fishery. There's also a good chance that if you've been a PCC member or read the Sound Consumer for the last decade, you've heard about the proposed Pebble Mine: a massive gold, copper and molybdenum mine proposed in Bristol Bay's pristine headwaters.
Bristol Bay is unmatched in its abundance of wild salmon and continues to have record-breaking salmon runs with more than 50 million sockeye salmon returning annually the last six years. These nutrient-packed fish feed the world, with more than half the global supply of sockeye salmon coming from this one region. They also support a thriving Indigenous culture, provide thousands of fishing and seafood jobs, and pump billions into the economy. All of this could be lost because of the proposed Pebble Mine, which if fully built out would generate more than 10 billion tons of toxic waste that would be stored at the headwaters of Bristol Bay in perpetuity. Forever.
Bristol Bay tribes, Alaskans, commercial and sport fishermen, chefs, grocers, jewelers and thousands of others around the country have been fighting tirelessly to stop the Pebble Mine for nearly two decades. Thanks to this unprecedented coalition and the support of partners like PCC Community Markets and members of Congress like Washington senators Maria Cantwell and Patty Murray, in 2014 the Obama administration proposed protections for Bristol Bay's salmon fishery under the Clean Water Act. It looked like we had won and Bristol Bay's salmon were safe, but things were reversed in 2017 by the Trump administration, which allowed the Pebble Mine to move forward with permitting despite the well-documented science showing that Pebble would cause irreversible harm to Bristol Bay's salmon fishery.
Despite all odds and after many twists and turns (including Donald Trump Jr. tweeting in August that he staunchly opposed the Pebble Mine), the residents and fishermen of Bristol Bay prevailed, and in November the U.S. Army Corps of Engineers denied Pebble's Clean Water Act dredge and fill permit—a critical permit it cannot move forward without.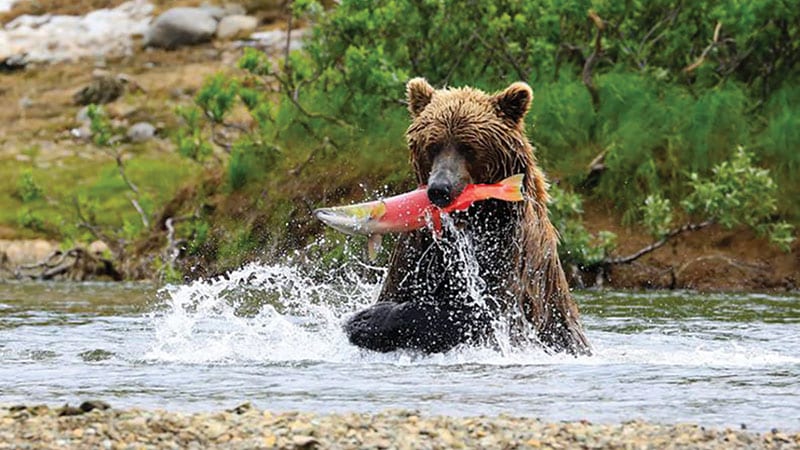 While the Army Corps' denial of Pebble's permit is good reason for wild salmon lovers to celebrate and breathe a sigh of relief, the battle to protect Bristol Bay is far from over. Immediately after the Army Corps' permit denial, the CEO of Pebble's parent company, Northern Dynasty Minerals, announced that they would appeal the Army Corps' decision, meaning that things are headed to the courts. In addition, there's nothing stopping Pebble from filing a revised permit application under a future, more politically favorable administration. So while the Pebble Mine is dead for now, the door remains open and the threat of the Pebble Mine continues to hang over Bristol Bay.
That's why Bristol Bay's residents and fishermen won't rest until Bristol Bay has durable and full protection. In December 2020, United Tribes of Bristol Bay, Bristol Bay Native Association, and Bristol Bay Economic Development Corporation released a call to Protect Bristol Bay, outlining their vision for permanent protections for Bristol Bay and a two-step roadmap for the Biden administration and lawmakers. It includes:
Reintroduction of the Clean Water Act protections that the Environmental Protection Agency (EPA) proposed for Bristol Bay in 2014. This is the strongest step that President Biden can take administratively and is one that he said he supports.
Permanent legislation establishing the Jay and Bella Hammond National Fisheries Area, which would protect Bristol Bay from political winds and ensure that Bristol Bay's salmon-rich waters remain pristine and free from the Pebble Mine and other toxic mining projects.
SalmonState is proud to stand with the people of Bristol Bay in supporting their Call and we invite PCC shoppers and others who want Bristol Bay protected to sign The Call to Protect Bristol Bay petition and help us urge the Biden administration and Washington's members of Congress to move quickly to secure lasting protections for Bristol Bay.
The Army Corps' recent denial of Pebble's permit is an important step forward and a testament to what's possible when salmon stakeholders work together. It's also a situation that shouldn't have happened in the first place and is one that we need to make sure doesn't happen again. The time is now to permanently protect this national treasure that will continue to nourish our families with some of the most nutritious, sustainable, wild protein on the planet, provide renewable jobs for thousands of fishermen, and sustain a way of life that has existed for millennia.
SalmonState is an Alaskan nonprofit advocacy organization working to ensure Alaska remains a place where wild salmon and the people who depend on them thrive.