Sustainability Report: "Green store checklist" saves water and energy
This article was originally published in March 2021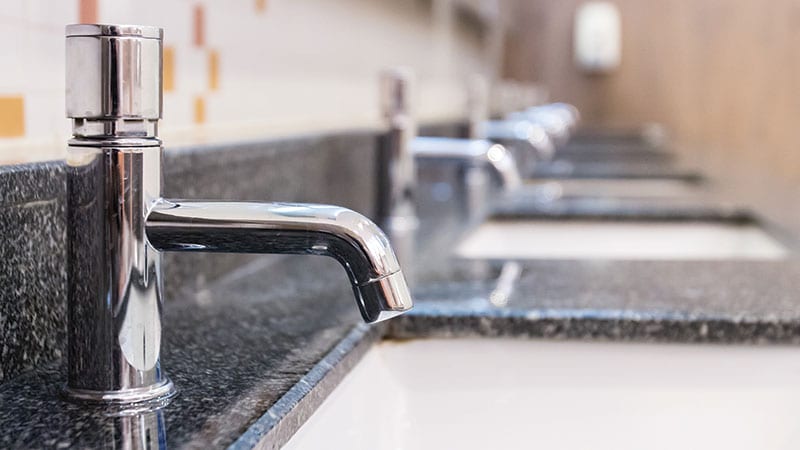 Just as shoppers check items off shopping lists, staff at PCC stores now walk through the aisles with a unique checklist of opportunities to reduce our environmental footprint. It's part of the innovative behind-the-scenes work we do to maintain and operate our stores as sustainably as possible.
A team of sustainability, facility and operations staff developed the Green Store Checklist to help store staff identify opportunities (sometimes hidden) to further reduce our water and energy use and improve our waste management practices. We custom design a unique checklist to assess more than 50 components for each store based on its specific layout and infrastructure. Our staff then use these like treasure maps to meticulously inspect our stores from top-to-bottom and front-to-back in search of "hidden gems," such as torn freezer door seals and missing refrigerator strip curtains. It may seem odd calling these "gems," but repairing these small wear and tears adds up to significant resource and cost savings over time—tightening a faucet that leaks just one drop a second can save more than 3,000 gallons of water a year!
So far, PCC has identified more than 190 water- and energy-saving measures across our stores through this program, from reducing deli faucet flow rates by more than half to installing night covers on open refrigerated cases to trap in cool air when our stores are closed. We conservatively estimate that implementing these measures will save us more than 875,000 gallons of water and more than 29,000 Kilowatt-hours (kWh) of energy a year. That's enough water to fill an Olympic-sized swimming pool and enough electricity to power an average American household for over two years, respectively.
A lot of what we include on our Green Store Checklists can also apply to your own home. Outdoor lighting left on during the day, torn window seals, and leaking garden hoses are just a handful of opportunities that often go unnoticed. In celebration of Earth Day on April 22, we encourage you to join us in these sustainability efforts by visiting Seattle Public Utilities' (SPU) website at seattle.gov/utilities for useful tools and resources on how to conduct similar treasure hunts at home. You never know what you'll find!