Tony's Coffee named Roaster of the Year
This article was originally published in January 2021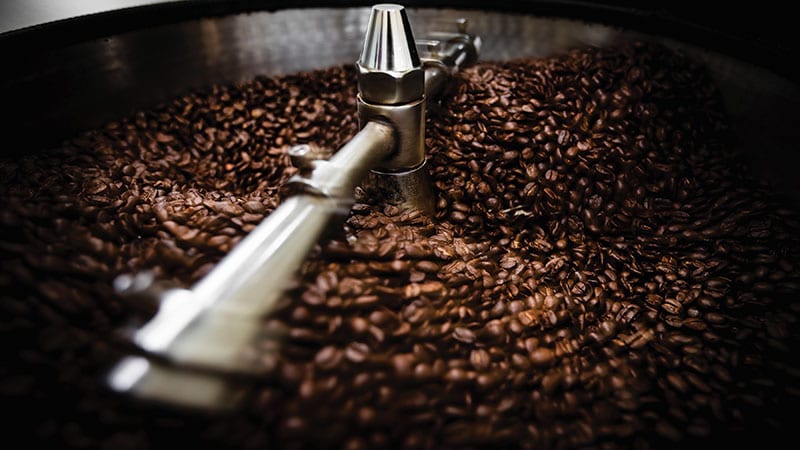 Tony's Coffee, producer of PCC's private-label coffee beans, has been named the "2021 Macro Roaster of the Year" by Roast magazine.
This prestigious industry award recognizes product excellence, sustainability practices, industry leadership, roasting innovation, and commitment to diversity, inclusion and equity. "Our commitment to sourcing high quality, sustainable coffee has always guided our path and we are honored to receive this industry recognition," said CEO Todd Elliott.
The Bellingham-based company was one of the country's first carbon neutral roasteries and is now focusing on its historic carbon footprint. Its commitments include working with the Gold Standard nonprofit to offset five years' worth of emissions every year for the next decade, with the goal of offsetting its entire historic carbon footprint by 2030. Among many other achievements, Tony's is also a founding member of World Coffee Research (WCR), an organization that helped develop a new coffee plant variety that is more productive when grown under a canopy of shade trees, eliminating the need for coffee farmers to clear cut virgin rainforest to grow coffee in full sun conditions.
Tony's has also contributed more than $1 million dollars in social premium dollars to the Fair Trade program, supporting projects such as helping farmers in Chiapas, Mexico grow more resilient, rust-resistant varieties to combat the effects of climate change.
Caring for coffee farms and farmers is even more critical as a new study predicts that, due to climate change, half of the land currently suitable for Arabica coffee production will not be suitable by 2050.
Founded in 1971, Tony's has been family-owned since the mid-1980s. In 2002 it became one of the country's first coffee roasters to source organic, fair trade, shade grown coffee from farmer-owned cooperatives.
The Roast article announcing the award also noted the company's commitment to its staff and a "culture of camaraderie and caring" that applies locally as well as globally, such as Tony's 40 years of support for the Nooksack Salmon Enhancement Association.
"Last year, along with wholesale partner PCC (Community) Markets, Tony's created a blend that benefits WCR's efforts to build greater climate resiliency for smallholder farmers around the world," the article said. "The company also is a longtime supporter of Grounds for Health, which provides cervical cancer screenings for women in producing countries."
---
Read more about Tony's energy-efficient coffee roaster and PCC partnership in this 2019 Sound Consumer article.