Opening doors for new farmers
By Tara Austen Weaver, guest contributor
This article was originally published in July 2020
A farm "incubator" in the Skagit Valley cultivates a diverse new generation of farmers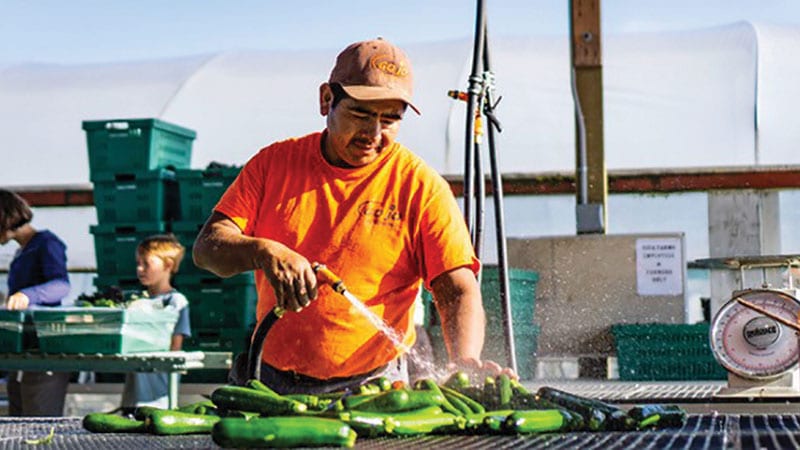 ---
The Skagit Valley encompasses some of the richest—and most endangered—farmland in western Washington. Its green fields remain under pressure from growing population centers, sought after for residential and business development, yet needed for food and seed production. The region's steep land prices make it a particularly vivid example of a problem seen throughout America: An aging workforce of farmers is ready to retire, but the industry's rising startup costs for property and equipment, along with its considerable risks and slim profit margins, price out potential newcomers.
With Viva Farms, a farm incubator founded in 2009 on a plot of rented land, Skagit is also home to a promising attempt to address this problem—a standout among a growing number of such farm incubators nationwide. The nonprofit allows aspiring farmers to grow their skills before growing their business, by training them and providing them with low-cost access to land, equipment and other needs. With a focus on bilingual education and outreach, Viva seeks to strengthen and diversify the farm community, to allow access to those who would not otherwise gain entry. With the average age of a farmer in the U.S. now 58 and rising, such incubators are an attempt to answer the question: Who will grow our food?
Lowering barriers
The Viva program begins with an eight-month training in sustainable agriculture, integrating organic principles. "Students who are interested go through a full growing cycle and see if they really like it," explains Rob Smith, Viva's director of programs and operations. "People have an idea of farming and they want to work outside, but the reality is also marketing and distributing and this gives them the opportunity to experience it all in a low-stakes way."
Some of Viva's participants have worked in agriculture before, others come with an academic background or looking for a career change. The program's curriculum, which can be taken for credit through Skagit Valley College and Seattle Central College, covers both organic growing and the business side of farming—establishing as a legal entity, fulfilling regulations, filing paperwork. This is farming in practice, not just in theory.
"Having a land-based program where people are able to be on the farm working with their hands and learning about compliance means that students can make a much more informed decision about whether or not they want to start a business," explains Smith. The group of students are given a half acre to plant and tend, with the responsibility of selling what they produce.
"Some people decide they like it and want to continue," says Smith, "and some don't—and that's a success, too. About half of our participants continue, and some decide to start other food-based businesses."
Reducing risks
One of the farms that was established through the Viva program is Farias Farm, run by brothers Juan, Francisco and Sergio Farias. The family hails from Michoacan, Mexico, rooted in agriculture for generations. Sergio has managed an organic farm for 20 years, while Francisco works at a dairy farm. Youngest brother Juan started farm work as a teenager, continuing in the summers while earning a degree at Western Washington University.
"My brothers know quite a bit about farming practices and techniques," says Juan Farias, "but there's a transition to being in charge and planning and making decisions." Even experienced farmworkers have not had to grapple with the larger picture. "At Viva, they go through everything with you," explains Farias. "What sort of partnership do you want—are you an LLC? There's a mind shift between just doing the work and thinking about everything."
It's not enough to be able to grow excellent fruit and vegetables; you also need to identify markets and secure distribution—learn to clean and pack your produce successfully and to invoice as well. Viva focuses on five areas crucial to the success of new farmers: agricultural knowledge, access to land, equipment and infrastructure, startup capital, and support in marketing and distribution. The program provides as much assistance and education as possible.
In addition to land access, use of equipment and infrastructure is essential. "You can rent out a tractor," explains Juan Farias. "Not many people have that when they start out—so someone might try to do everything by hand, and you will fail. Even with all the paperwork, it's very complicated. The program helps you with everything, otherwise you will fail."
Not only is there farm equipment, irrigation systems, and a certified wash and pack facility, Viva also operates a Community Supported Agriculture (CSA) program that contracts with their incubator farms to grow food for weekly produce boxes that are delivered from June to Thanksgiving. The CSA provides participating farmers with a reliable sales outlet while they are scaling up. Farms may also sell at farmers markets, direct to restaurants, at their own local farm stand, or through the Puget Sound Food Hub, which serves as a distributor and connection point between farmers and wholesale clients.
Opening doors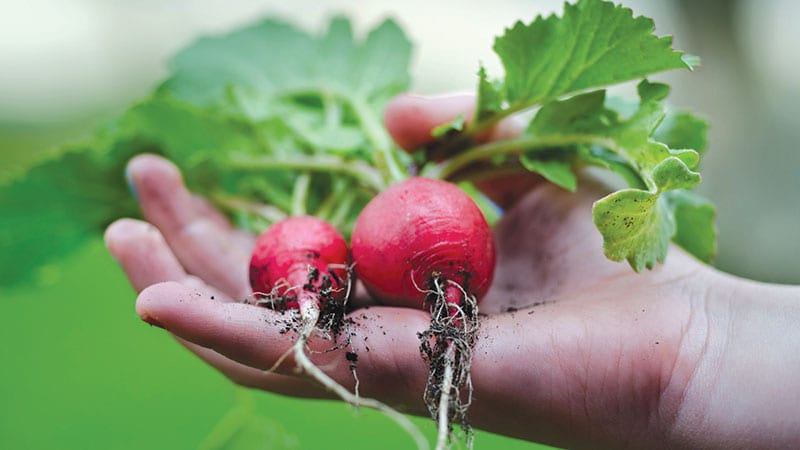 ---
Viva is dedicated to increasing access to farming. As part of this mission, all instruction and written materials are offered in both English and Spanish. This is a way to empower and support Latinx farmers, many of whom have years of agricultural experience and knowledge that would otherwise remain untapped.
"Viva broke down the language barrier by having everything bilingual," explains Farias. "That opens a door to people, it's just so important. Without that someone might start a business, but they wouldn't survive."
"We want to make sure our courses are accessible," says Smith. "We have simultaneous translation for everything, and we have need-based scholarships for limited-resource folks." Participation in the sustainable agriculture course is currently $660, tied to the cost for community college credits.
Viva's numbers prove the concept: since 2009, they've educated more than 900 farmers (300 whose primary language is Spanish). Last year they supported 35 farmers through the incubator, 15 new practicum students, and more than 150 attendees at various workshops. The organization now includes 10 fulltime staff members.
Creating community
The success of Viva depends on a large web of partner organizations. Funding comes via grants from the U.S. Department of Agriculture and King Conservation District. (Viva recently received a grant from PCC Community Markets as well, see page 12.) Skagit County and PCC Farmland Trust help with development rights and land access. RSF Social Finance, a values-based investment firm, provides funding. Other partners include Sno Valley Tilth, Northwest Agriculture Business Center, Washington State University, Tilth Alliance and more.
The incubator has drawn notice from others looking to set up their own program. "We get calls from people all around the country who want to talk about what we're doing," says Smith, "They don't want to reinvent the wheel. We're in our 11th year; we've made mistakes, but we're really proving the viability of the concept."
Viability may be an understatement. According to the New Entry Sustainable Farming Program at Tufts University, farm incubators are on the rise—from 45 in 2012 to 159 in 2018, with more in the works. Not all of them are able to provide ongoing access to resources after the program concludes, as Viva does. Between two sites in the Skagit Valley, and a third site in Woodinville, Viva now has 80 acres of land under cultivation.
Farmers who have successfully completed the Viva practicum can choose to continue leasing land and equipment from the farm. Some, like the Fairas Farm, are slowly expanding their acreage, leasing from other landlords as well. Two farms have purchased their own farmland, a process supported by the Viva staff.
"I'm going to be looking at land with one of our farmers next week," Smith says. The farm in question—Pure Nelida—has been leasing from Viva for 10 years. The owner, Nelida Martinez, is a 30-year veteran of farm work who lost a child to suspected pesticide exposure and now farms organically, something she learned from Viva.
And here, in this one story, is the payoff of the Viva program—a farmworker's life changed, the local agricultural community strengthened, land preserved, the environment protected and families fed. There's a note of quiet pride in Smith's voice as he tells the story. "It's a pretty good feeling," he admits.
Tara Austen Weaver is a writer and editor covering food, agriculture, and art. She is author of "Orchard House" and "Growing Berries and Fruit Trees in the Pacific Northwest."