Membership update: Membership in the era of virtual connections
By Kristen Woody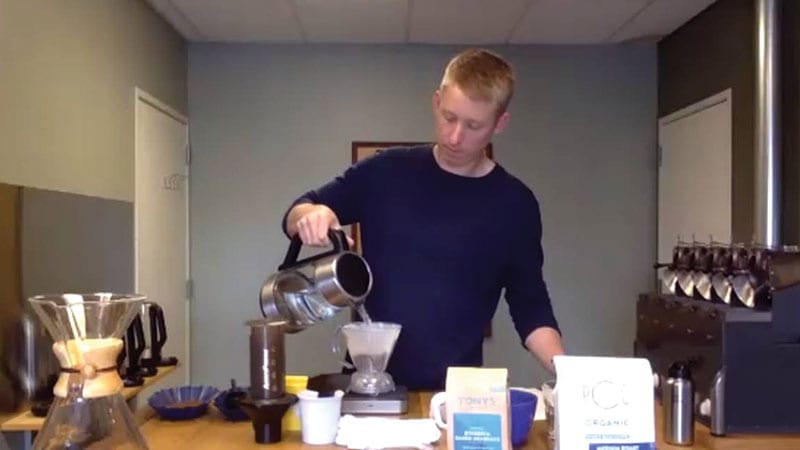 ---
The first half of this year found most of us adjusting to a "new normal" that included different ways of working, parenting, being together and even grocery shopping. For PCC, one thing that didn't change was our commitment to our community. And like many of you, we felt a critical need to find creative ways to stay connected with one another.
Within a month of the "Stay Home, Stay Safe" mandate in our state, PCC quickly shifted our standard approaches to member-only events and PCC cooking classes to ensure we could still engage with our community. When we couldn't meet in the comfort of our stores, we all got comfortable going virtual.
We've all become a little more proficient in video communications, and we appreciate the way our members have embraced these methods to interact with us. One exciting benefit of virtual events is that more members can participate. The size of PCC classrooms limits us to hosting just 15-20 members. Virtual engagements allow greater flexibility in how many people can participate live and, with the ability to record sessions, after the fact.
Following is a snapshot of some of the ways we've enjoyed virtual connections over the past few months:
Members-Only Meet & Greet: We hosted our first-ever Zoom meeting in April where members had the opportunity to get an update from PCC leadership, including then-CEO Cate Hardy, on the state of business during a time when we were making many adjustments to address COVID-19. The next Meet & Greet will be held virtually on July 8, 2020; sign up at pccmarkets.com/about/member-events.

Member Experiences: It might be cliché to say that people in the Seattle area love their coffee, but it never felt more genuine than during the virtual coffee demo that David Yake from Tony's Coffee provided in early May. In addition to taking members through the flavor profiles of several PCC private label coffees, David also demonstrated how to flash-brew iced coffee with a Chemex that was handed down from his grandfather. You can find more unique opportunities like this on our website.

Cooking Classes: Over the years we have received so much positive feedback about the caliber of our cooking classes—the topics and most importantly the in-person interaction with some of our region's most highly respected chefs, bakers and educators. As we moved our classes online, it was important to us to create that same level of connection. Our instructors delivered by not just sharing their recipes but allowing their personalities to transcend the screen. Participants gave us feedback like "I love that friends from across the country can take a class with me!" and "It was cool to learn at home using my own tools so it seems easier to use the recipes again." Learn more about upcoming classes here.
Whether virtual or in our stores, we look forward to connecting with you soon. Thank you for continuing to be a part of our community.
Kristen Woody is PCC's senior communications manager.