Orca Action Month
By the Washington Environmental Council, guest contributors
This article was originally published in May 2020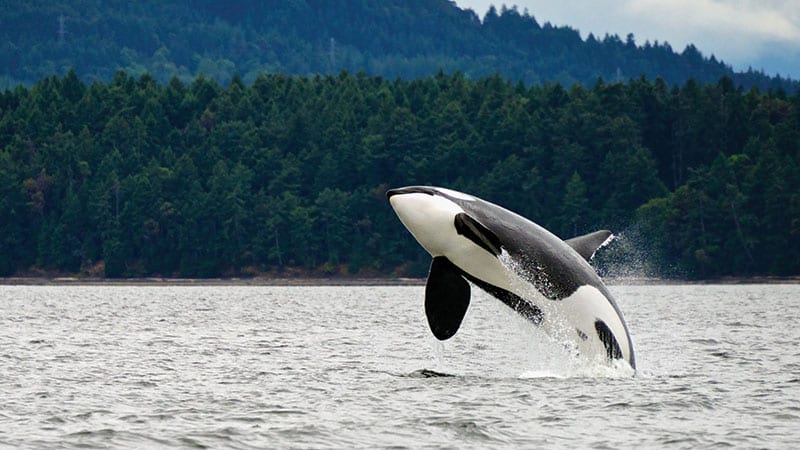 June is Orca Action Month, an opportunity to connect with our local communities and step up to create change to help orcas, salmon and our shared environment.
Earlier this year, the Center for Whale Research announced the disappearance of an older male, L41 ("Mega"), from the region's population of Southern Resident orca whales. Without Mega there are just 72 Southern Resident orcas remaining in the wild—perilously close to their lowest abundance on record. Our orcas are dying due to a lack of salmon, toxic pollutants in our waterways, and too much noise in our water. We know that when our orcas are in trouble, so is our Sound. And if we want healthy and thriving places to live, work and play, we need to protect our waters.
Over the past 13 years, Orca Month has grown from local festivities to an enormous regional celebration. Last year we welcomed more than 23,000 attendees at 44 events in Washington, Oregon and British Columbia, and we reached more than 1 million people online. We are monitoring local regulations and guidelines as we determine how to mark Orca Month this year and will provide updates, orca facts and beautiful photos on our social media pages. Check out orcamonth.com for current information on this year's plans and on ways to help the orcas and our environment. We encourage you to keep in touch on our Facebook page with your own thoughts and anecdotes.
On behalf of the Orca Salmon Alliance, thank you for caring about our home and doing your part to protect it.