New PCC grants support organic farming
By Rebekah Denn
This article was originally published in March 2020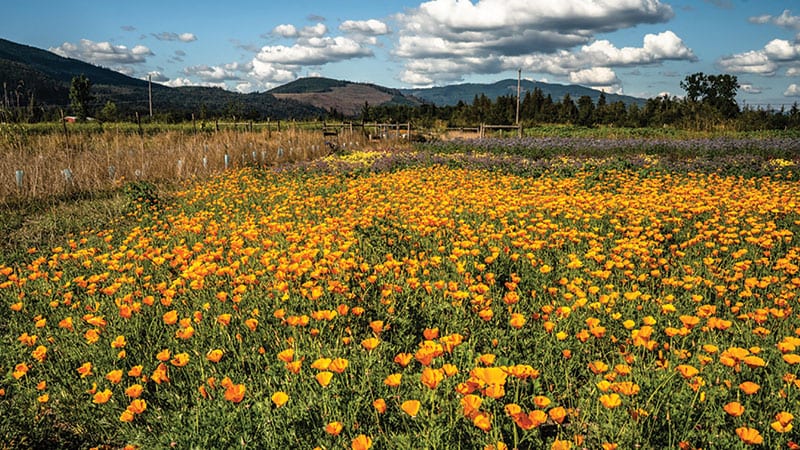 Knowing that organic products are better for people and for the planet, PCC is taking new steps to help local suppliers thrive.
A pilot PCC grant program is supporting projects at three organic farms and production facilities in Washington state, with more to come. The program began with three grants of $5,000 apiece to current PCC suppliers: one helping keep farmworkers warm while packing apples and pears at a Tonasket orchard, another allowing a Seattle kombucha and tea producer to source more local, organic fruit, and a third backing the expansion of a Whatcom County body care company.
The next round of grants, totaling up to $25,000, will be open to all Washington state producers, regardless of whether they work with PCC. While we want to help our own producers and support others whose products we might carry one day, our goal is also to make it easier to succeed as an organic producer here and increase overall access to organic goods. Washington already has the sixth-largest number of organic farms in the U.S., according to data from the U.S. Department of Agriculture (USDA) and is currently the nation's third-largest producer of organics as ranked by "farmgate" sales, which are sold directly from farms to independent retailers and consumers. While demand for organic products is rising nationwide, the industry by nature involves added costs and complications. Even grants at this level can provide a measure of stability and help boost producers to another level.
"None of my farmers are wealthy," said Joe Hardiman, PCC's produce merchandiser and one of the staff members recommending the program's creation.
Many of the organic farmers and producers PCC relies on are small to medium-sized businesses operating in a system with thin profits, rising costs and unpredictable complications.
Shoppers appreciate the quality of their products and gain a rare personal connection to those farmers who have supplied us for years or even decades.
The program was modeled in part on one operated by the Lakewinds Food Co-op in Minnesota, which has distributed more than $440,000 in grants to more than 50 farms since its inception in 2011.
PCC has provided loans to suppliers in the past and has taken preservation steps like establishing the PCC Farmland Trust (another project Hardiman was involved with, see January's Sound Consumer)—but grants seemed a way to help the industry on multiple levels.
"These are the people who make us what we are," Hardiman said.
Applications for the next round of grants are due Dec. 1 and will be available here later this year.
When selecting recipients for the pilot organic producer grants, PCC considered factors that included a project's feasibility, impact to Washington's organic community and impact on sustainability. Projects had to be realistically achievable with a small investment, and producers also had to cover some of the project's cost. All recipients were USDA certified organic companies. They were:
Shen Zen Tea, a "farm to bottle" tea and kombucha company based in Ballard, sources organic berries from Pierce and Skagit counties and organic ginger from Wenatchee. Shen Zen will use the funding toward adding an industrial-strength juicer so it can process and then freeze more local fruits during Washington state's relatively short growing season. "This way, Shen Zen Tea will not need to look for any out-of-state supply during the off season and support our local farmers," the application said. The addition is expected to allow the company to add new flavors, increase production and hire more workers. Grant committee members were impressed by Shen Zen's commitment to local products and by the lack of waste in its production, which involves first juicing fruits and then dehydrating the remains for use in loose-leaf teas.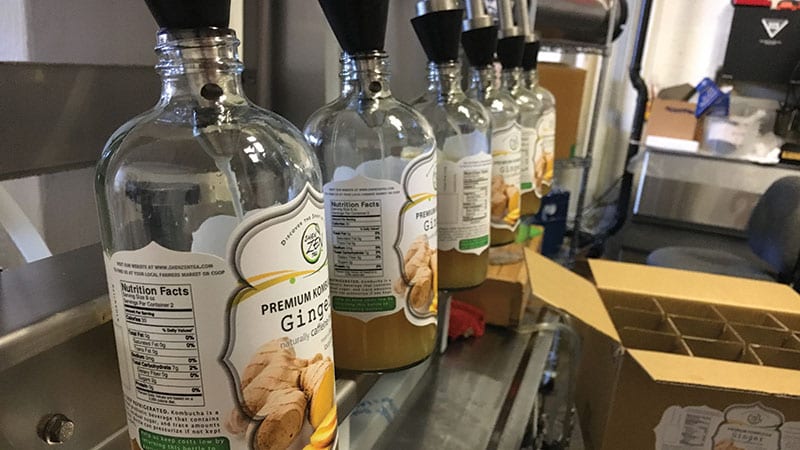 ---
River Valley Organics, a 20-acre fruit orchard in Tonasket, will use its grant toward extending the covered area in its packing facility and providing a heated break room for staff, which will allow the business to extend its fruit packing season into cold or wet weather. River Valley used to send its fruit to be packed in other warehouses but built its own facility after those partners went out of business or could no longer work with them. They now employ 40 to 50 local people to pack their cherry, apple and pear crops, and hope to increase production and lengthen the season. The grant committee felt the plans would improve the company's efficiency and that it was important to support organic farmworkers' comfort and health.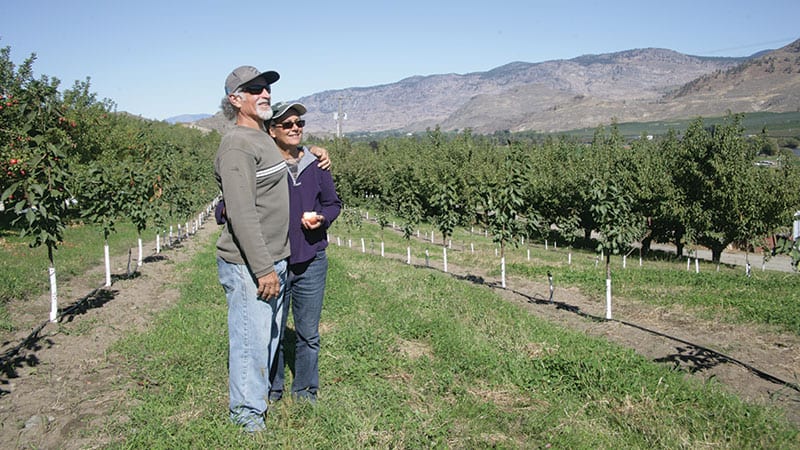 ---
Moon Valley Organics, located on a 10-acre farm in the Cascade foothills, grows the herbs used in its body care products and manufactures them on the farm. "This system is rare in the personal care industry where many companies buy vats of finished products and package it under their brand name," the owners wrote in the grant application. The company has been growing steadily and is increasing its production and storage areas as well as adding new products. The expansion will make the company more efficient, according to the grant application: "For instance, a foaming hand soap batch, which used to take up to three days to complete, now will only take a day." Grant committee members were impressed with the company's sustainability efforts, which included bartering with neighbors for labor and seeking out used equipment. They also appreciated that the company was staying in its small town after weighing plans to move production to a larger city, retaining local jobs.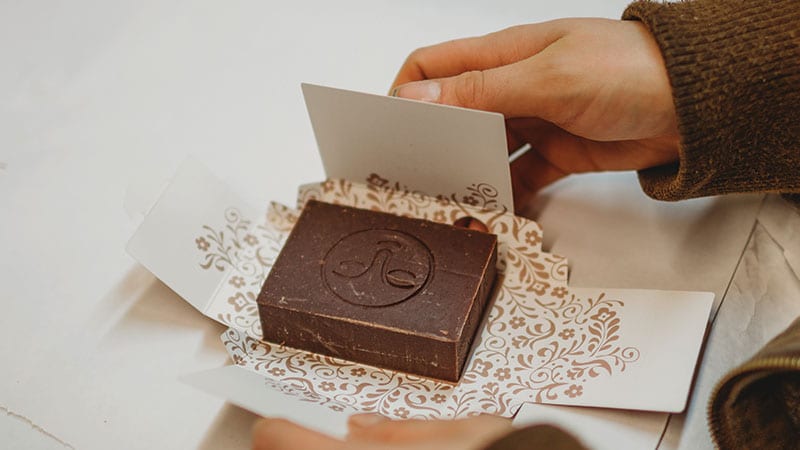 ---