Our co-op community
By Lamai Cox
This article was originally published in March 2020
PCC has strong Pacific Northwest roots. We have been giving to our community for decades—supporting neighborhoods, ensuring a sustainable and accessible food system and protecting the environment. Read on to learn about some of the latest projects we've assisted and connect with us online so we can support your efforts to build a more healthy and sustainable community.
---
Studying microplastics, supporting food access
Four times a year, PCC provides grants of up to $4,000 to two organizations engaging in environmental stewardship and social action. This quarter we are delighted to support one agency supporting healthy food access for high school students and another studying microplastics in seafood.
ENVIRONMENTAL STEWARDSHIP GRANT FOR STUDYING MICROPLASTICS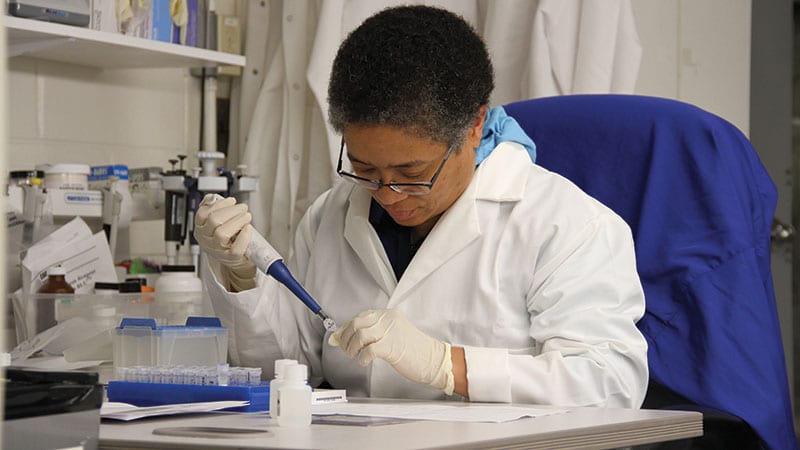 ---
At the Seattle Aquarium, a close look at the seafood eaten by otters is providing valuable data on the threats posed by microplastics.
Microplastics, tiny plastic fragments, have become a prevalent source of pollution in our environment, including ocean and freshwater ecosystems. Both sea and river otters are valuable indicators of ecosystem health and consume prey that have been shown to contain microplastics, with a diet including clams, mussels, crabs and scallops. Because the aquarium tracks the food fed to each otter—and the level of microplastics in each item—it can then analyze scat from each animal to see how much of the plastic moves through the otter's body and how much is retained. Gathering this data will provide badly needed information about how microplastics are transferred to mammals through diet, a critical first step to understanding what it means for humans as well as other animals.
PCC's grant will allow a visiting scholar to return to the aquarium for a second year to continue this research.
SOCIAL ACTION GRANT FOR YOUTH-LED DINNERS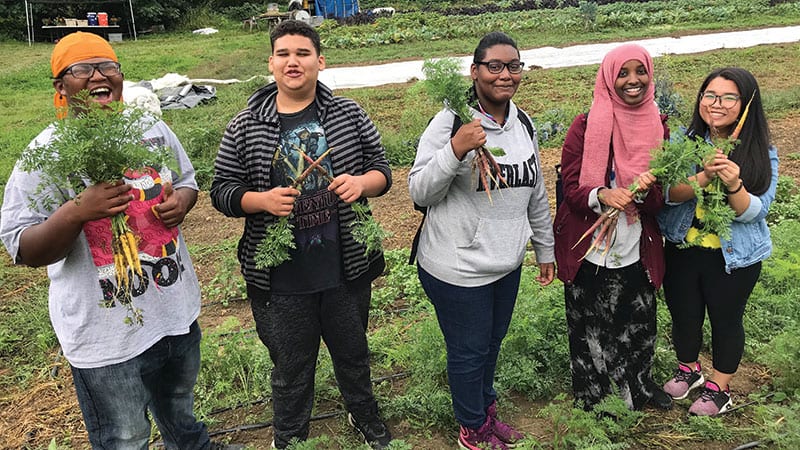 ---
At a series of weekly dinners in South Seattle and South King County, high school students lead their peers (and adults!) in building a menu from scratch and then cooking the food together in teams. The program, organized by the Food Empowerment Education & Sustainability Team (FEEST), exposes students to delicious, healthy foods and transfers knowledge, skills and an appreciation for cooking. In an environment too often dominated by cheap calories overproduced by our modern agricultural system, FEEST strives to improve the quality of school food, encouraging healthy, fresh and culturally relevant meals. Knowing that children need adequate nutrition in order to learn, it's aimed at empowering students to cook with what they have at hand in home kitchens and neighborhood groceries rather than relying on unhealthy but low-cost junk foods.
FEEST currently hosts 45 school dinners each year, engaging more than 350 attendees. Organizers have seen students develop changed attitudes and behaviors toward healthy meals, including resolutions to give up fast food. The organization sets the table for young people to become leaders who educate their peers and families about healthy eating, while advocating for systems and policy changes that increase access to healthy food and promote community health.
The program operates at Rainier Beach High School and Chief Sealth High School in Seattle, Evergreen High School in White Center, and Tyee High School in SeaTac.
PCC's grant will cover more than 60% of food costs for the program year.
Lamai Cox is PCC's community relations manager.