Earth Day's 50th anniversary calls for action
By Rebekah Denn
This article was originally published in March 2020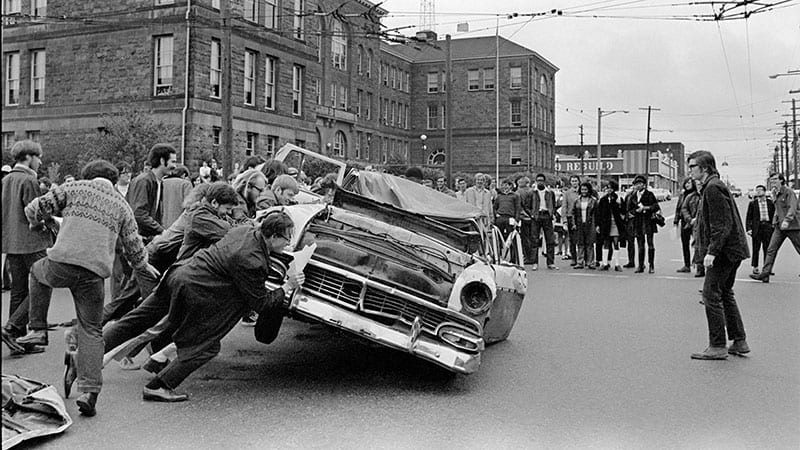 ---
Earth Day is turning 50 this year, and Northwest organizers hope it's a chance to move forward together toward a sustainable community.
"Anniversaries so often just look back and say "Celebrate," said Kristi England, executive director of Earth Day Northwest 2020.
"There will be a little bit of that. There were some tremendous things accomplished in 1970," catalyzing the creation of the Environmental Protection Agency and the passage of landmark conservation laws.
"But clearly, with what's going on in the world and the impact of climate change, we need to use this as a pivot point…
"We want people to do something. Our motto is, to meet everyone where they are, but not leave them there. We want everyone to take that step forward."
The springtime commemoration is called "Next 5," to both mark accomplishments in the first five decades of Earth Day—whose origins helped start the modern environmental movement—and commit to the next five actions that individuals and groups can take. Plans can be as simple as switching to more sustainable light bulbs or as complex as investing in municipal climate justice programs.
PCC is a financial sponsor of Earth Day Northwest 2020 and is also supporting the planting of 1,028 native conifer trees in the region with Forterra, working toward our goal of removing even more carbon from the environment than our stores generate.
As the agency's call to action put it, the goal is bringing together individuals, communities, governments, faith groups and nonprofits "to make a public commitment to do something big, tangible and extra that preserves and protects the environment and our communities."
Overall, the global Earth Day Network plans to "activate" at least a billion people worldwide on climate action, including the largest-ever global citizen science initiative. It hopes to mobilize millions of people toward action in some of the same ways people made a difference when Earth Day began (see EarthDay.org for full details).
Progress and fears
The golden anniversary comes at a time of heightened fears for the planet and a sense that time is running out.
In that, though, it has vivid parallels with the original Earth Day in 1970.
A Seattle Times article on the day's plans noted that it was also known as "Survival Day."
Then-Senator Gaylord Nelson, who spearheaded the event, said at the time that "If the people really understood that in the lifetime of their children, they're going to have destroyed the quality of the air and the water all over the world and perhaps made the globe unlivable in a half century, they'd do something about it," according to a KQED history.
Earth Day was inspired by the energy of Vietnam War protestors and galvanized by disasters such as a massive 1969 oil spill in Santa Barbara (the largest in U.S. history at the time) and by a 1969 fire on the oil-polluted Cuyahoga River in Cleveland. It was also influenced by dire environmental alarms such as Rachel Carson's 1962 book, "Silent Spring," documenting the harm caused by synthetic pesticides.
Nelson, a Democrat from Wisconsin, joined up with Sen. Paul McCloskey, a California Republican, for a bipartisan appeal. Denis Hayes, a Pacific Northwest native, left graduate school at Harvard University to become the event's national coordinator. He went on to expand Earth Day into an international phenomenon that's become known as the world's largest secular event.
"Groups that had been fighting against oil spills, polluting factories and power plants, raw sewage, toxic dumps, pesticides, freeways, the loss of wilderness, and the extinction of wildlife suddenly realized they shared common values," according to EarthDay.org.
"Earth Day 1970 achieved a rare political alignment, enlisting support from Republicans and Democrats, rich and poor, city slickers and farmers, tycoons and labor leaders." It led to decades of progress.
And yet, Hayes, now president of Seattle's Bullitt Foundation, said on EarthDay.org that we now "find ourselves facing an even more dire, almost existential, set of global environmental challenges, from loss of biodiversity to climate change to plastic pollution, that call for action at all levels of government."
Local and global
Locally, the goal is that Earth Day participants will take actions that "will be sustainable and part of who they are, not just a one-time thing," with the hope of leading to fundamental change, England said. The five key areas targeted are Healthy Sustainable Food, 100% Clean Energy, 100% Clean Transportation, Clean Air and Water, and Zero Waste.
Earth Day serves as "a big tent," she said, bringing in groups as disparate as youth climate protestors, city governments and businesses, working toward common goals instead of expecting organizers to reinvent existing pathways.
Notable early commitments include:
Seattle Foundation has committed to raising $1.5 million in 2020 toward climate justice and funding climate justice initiatives. "That's the thing you don't often talk about, is these frontline communities that don't have the resources to deal with the impacts (of climate change). They're going to be hit first and hit hardest" England said.
Puget Sound Energy is creating pollinator pathways for bees in its utility corridors.
In Tacoma, a tree canopy project will plant one tree for every child in the county, with a goal of 202,000 in 2020.
The scope is broader than what Seattle saw on April 21, 1970, when The Seattle Times wrote about scattered participants riding bicycles to work instead of driving, and where suggestions for action ranged from "return hangers to your laundry to promote recycling" to "outlaw the internal combustion engine."
But the atmosphere sounded similarly grave in then-Senator Henry M. Jackson's speech to high school students who had gathered for the first Earth Day at the University of Washington. Jackson warned them that "As the relentless degradation of our environment moves at a faster pace, time is running out…," according to the newspaper.
"Whatever problems we face, nothing will seal our collective fate faster than disinterest, apathy or the despair of those who have no faith in our capacity to succeed. Let there be no mistake about it: We are the master of our fate: we can do what needs to be done. If the American people understand what is at stake—not just the quality of life, but life itself—they will do what needs to be done."
Did we understand what was at stake then, and do we now?
England hopes the Northwest's response for Earth Day 2020 can meet the challenge: "Can we be an example of people working together?"
Just as with the first Earth Day, not everyone participating is accustomed to being in the same room or sharing the same goals.
"We have stopped making assumptions about that. And everyone agrees that we need to do something…
"My wish at the end of this is that we would help inspire other communities to go "Oh, we could do that, too."
---
Frances Moore Lappé and Anna Lappé speak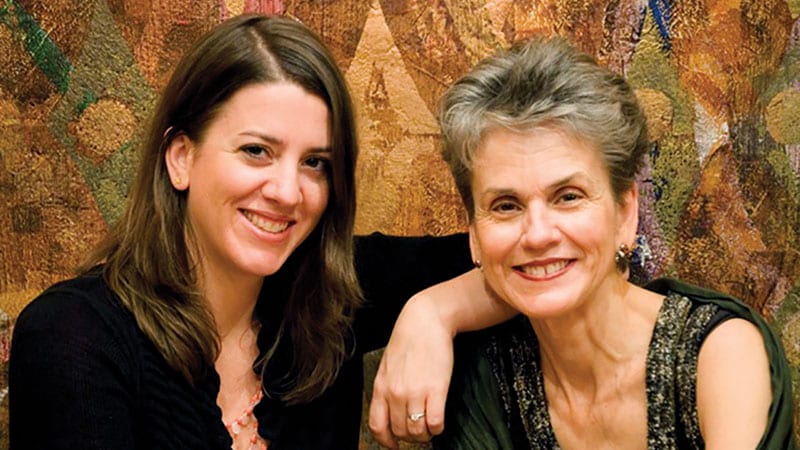 You've probably heard that a quarter of global greenhouse emissions comes from agriculture. But what does climate change mean for farmers here in Washington? In honor of the 50th anniversary of Earth Day, PCC Farmland Trust is proud to present Climate Change and Farmland: Building a Resilient Future for Washington. Hear from national bestselling authors and mother-daughter duo Frances Moore Lappé and Anna Lappé, who bring a multigenerational perspective on the environment, the climate crisis and our food system. Frances and Anna will share their insights on building a sustainable and resilient food system and will be joined by a panel of local farmers who will share real stories about climate impacts on farmland and how they are working to mitigate and adapt. Join us as we honor the power of soil and the knowledge of farmers as one answer to Washington's low-carbon, resilient future.
UPDATE: On March 16, PCC Farmland Trust moved this event to a fully digital platform to help reduce the spread of COVID-19. Registration is free — please visit the event page to learn more.
Wednesday, April 22, 2020
7:30 to 8:30 p.m.