Sustainability Report
By Brent Kawamura
This article was originally published in March 2020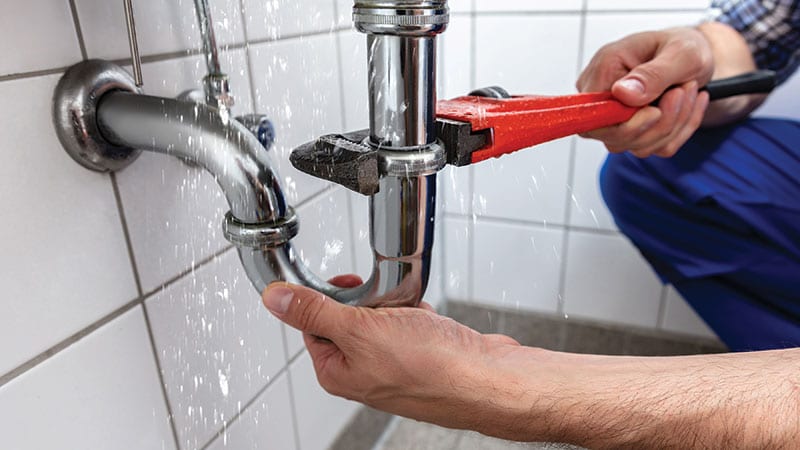 Grab your flashlight and wrench and join us in a search for wasteful water leaks and other opportunities for conservation. If your experience at home is anything like ours at PCC, you'll find room for improvement, environmental benefits, and cost savings even when you already work hard at saving water.
PCC's five-year goal is to reduce our water consumption, per square foot, by 5%. We're working to achieve this by designing our new stores with high-efficiency plumbing and kitchen equipment, upgrading existing stores with low-flow fixtures, and of course, fixing leaks.
Recently, PCC conducted its first ever in-depth water audit in collaboration with Seattle Public Utilities, the Environmental Protection Agency and Cascadia Consulting. The expert team analyzed every water-using component of our Fremont store, even the cooling tower on the roof. This was the perfect opportunity to treasure hunt for water leaks and connect with store staff to learn creative ways they've come up with to reduce water use.
Our Fremont store is already equipped with high-efficiency faucets and fixtures, and the audit report prepared by Cascadia Consulting said the store "is to be commended" for its overall water-efficient practices and equipment. After that praise, though, the report went on to identify incredible potential savings that we weren't expecting. With just a handful of kitchen equipment retrofits and leak fixes, we could save more than $20,000 a year in water, wastewater and related energy costs!
Opportunities for future improvements to any PCC location will include adding low-flow aerators to several faucets, replacing our commercial steamers with more energy-efficient models, and installing toilets that use even less water than our current models. There are upfront costs to those changes, but the audit estimated that savings would more than make up for the expense before too much time passed. And yes, the audit also identified a hidden leak, a Fremont sink faucet that was losing an estimated 1,800 gallons per year. Water leaks aren't always visible and don't always seem that wasteful when they're apparent, but they sure add up over time. The United States wastes up to 1 trillion gallons of water a year through household leaks alone. The great thing is that most of these leaks can be easily fixed with little to no cost.
We're eager to take what we've learned through this experience and head out to our 12 other locations to find even more opportunities to conserve. The timing is perfect if you're thinking of doing a similar check in your own home; the federal Environmental Protection Agency's annual Fix a Leak Week runs from March 16-22.
The most common types of household leaks come from worn out toilet flappers, dripping faucets and loose valves. These are quick and easy to fix and can reduce your water bills by more than 10%. To learn more about Fix a Leak Week and best practices to conserve water please visit epa.gov/watersense/fix-leak-week.
Brent Kawamura is PCC's senior sustainability manager.