Sustainability report: Energy Efficiency
by Brent Kawamura
This article was originally published in April 2019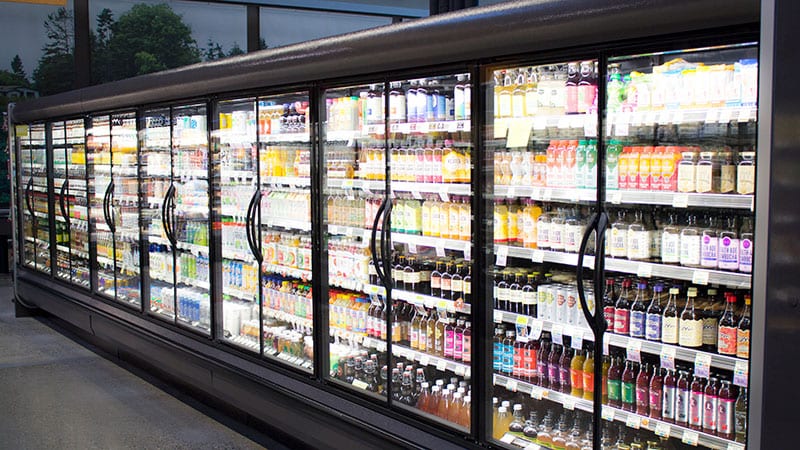 Refrigerators, freezers, stoves, ovens and lighting systems are just a handful of the equipment needed to run a grocery store. Each one requires energy to operate but is essential to cook delicious food and keep products fresh.
As a triple bottom line organization, PCC operates our stores efficiently — but we want to do more. We recently pledged to reduce our total energy use by 10 percent by 2022.
To meet this goal, we're implementing a number of measures across our stores to reduce our energy consumption. Refrigeration systems are one of the most energy-intensive infrastructures in a grocery store, making up nearly 50 percent of its total energy use. It's important that we operate them efficiently.
The next time you stop by one of our stores, take a peek at the gray handles on the top of our open refrigerated cases. These are night covers that are pulled down by our staff at the end of each day. By covering these open cases throughout the night, we trap in cool air so our refrigeration systems do not have to work as hard.
You'll also see that we're installing glass doors on many of our refrigerated cases that otherwise would be left wide open. These two simple yet innovative retrofits significantly improve the efficiency of our refrigeration systems, which helps us save a lot of energy.
With new stores on the way, our store development team is designing them with energy efficiency in mind. In our Burien store, we incorporated skylights to allow for natural daylighting, which reduces the need for artificial lighting during daytime hours. The design team also installed high-efficiency LED bulbs that last 10 times longer than typical fluorescents and do not emit heat, which reduces refrigeration demand needed to maintain cool internal store temperatures.
Our work doesn't stop here. PCC will continue to measure and track our energy performance. We also will conduct store audits to identify even more opportunities to reduce our energy consumption. In the spirit of Earth Day this month, we encourage you to join us in our efforts to minimize our environmental impact, whether at home or at work!
Brent Kawamura is PCC's senior sustainability specialist.