PCC's Board of trustees
This article was originally published in April 2019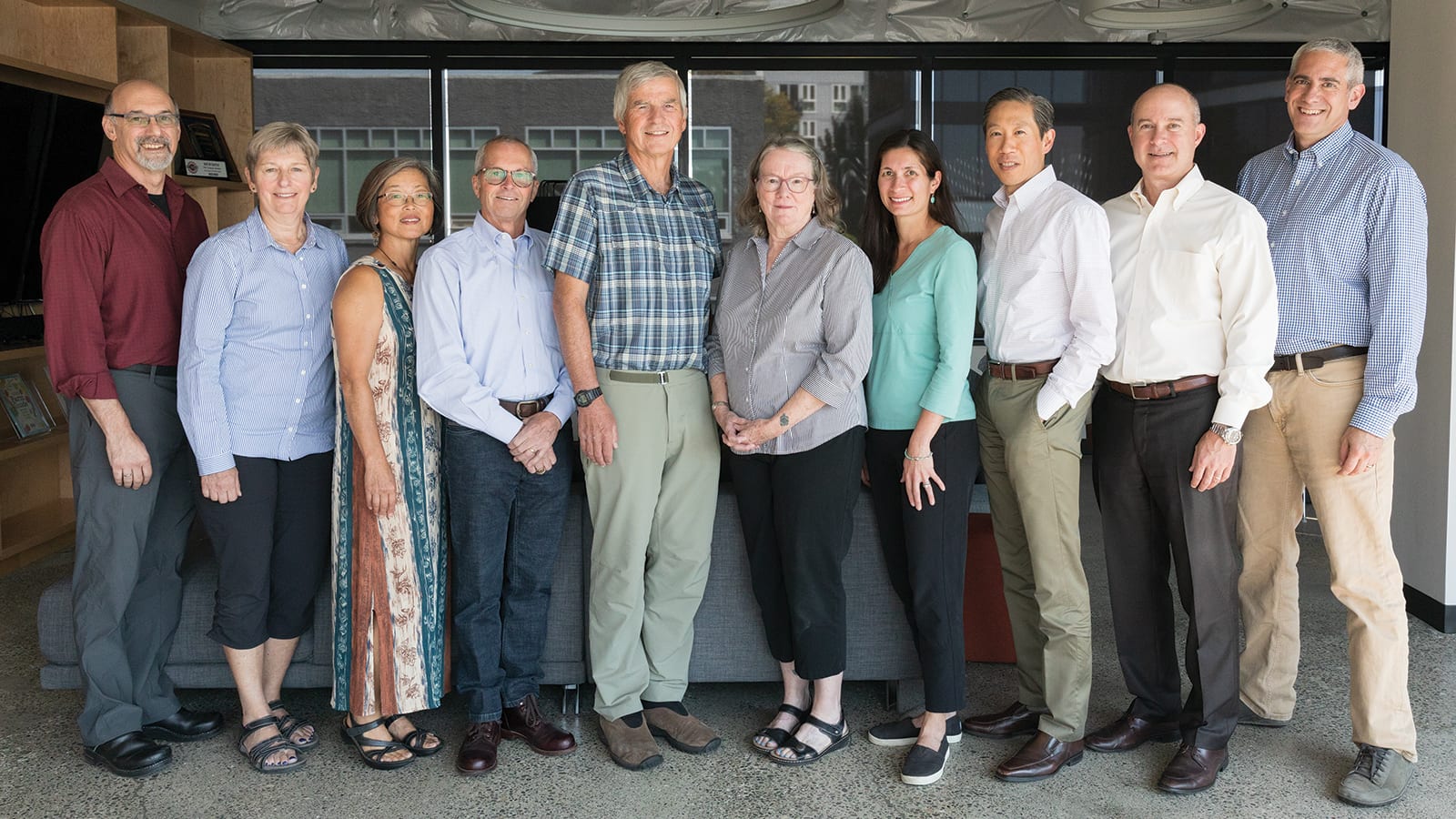 February board meeting
The PCC Board of Trustees met on February 7, 2019. At this meeting we welcomed the new CEO of National Co-op Grocers, C.E. Pugh, to speak about trends in the grocery industry and how co-op grocers nationwide are responding. In addition, we invited the developer of our Madison Valley store to provide an update on that project. Management provided an update on 2018 marketing efforts and the upcoming plan for 2019. The board heard reports from its Audit and Finance, Governance and Membership, Management Development & Compensation and Social & Environmental Committees. The board also received an update from its task force established to review and evaluate PCC's current membership benefit structure and to consider alternatives to the current membership benefit structure. CEO Cate Hardy reported on financials and co-op-wide projects and initiatives.
2019 Annual Members' Meeting and key election dates
The Governance and Membership Committee set the following dates regarding the 2019 Annual Members' Meeting:
Voting online, at in-store kiosks, or by mail will begin June 1, 2019 and end June 22, 2019. Ballots also can be submitted in person at the Annual Members' Meeting. Expect additional voting information in future editions of the Sound Consumer.
PCC's Annual Members' Meeting will be held on June 26, 2019. The time and location will be announced in future editions of the Sound Consumer.
Note: To be eligible to vote in the 2019 election, members must have been an active PCC member as of February 1, 2019. Members are considered "active" if they have used their membership at least once in the prior 12 months.
Communicating with the board
The PCC Board of Trustees has established several means for members or others to communicate concerns about PCC or the actions of the board or senior management, staff or other agents of PCC. Members may communicate with the PCC Board of Trustees by emailing board@pccmarkets.com, by attending an in-store meeting with the board or by sending postal mail to the co-op office.
Next board meeting
The PCC Board of Trustees generally meets four times per year. Board committees meet more frequently, with the number of meetings depending on the committee. The next regular board meeting is scheduled for May 1, 2019.