Producer Partnerships: Sunday Drive Designs
This article was originally published in November 2018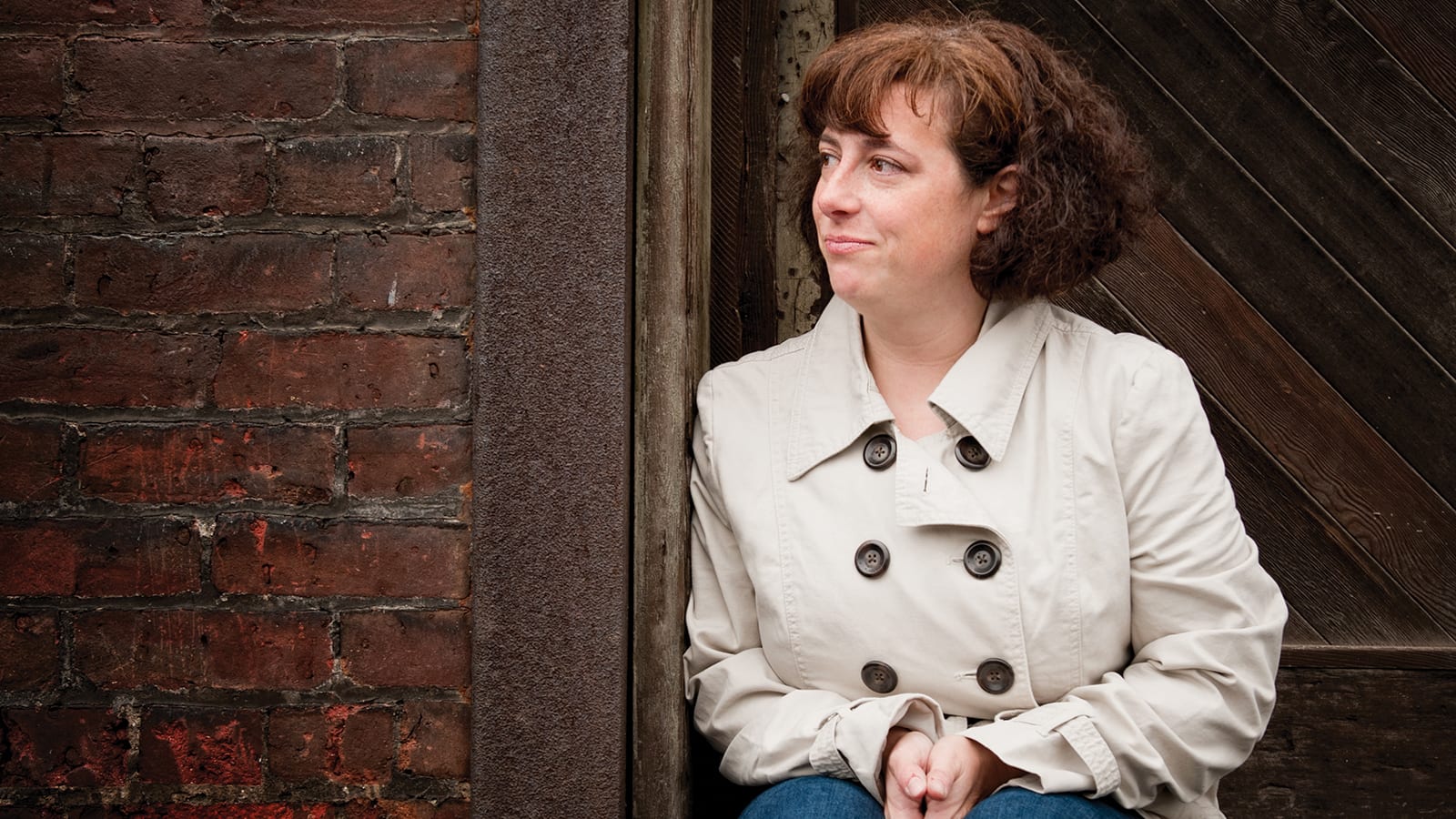 ---
Humorous hand-screened tea towels
As a child, Becky Morrette went for rambling drives with her grandfather in the Adirondack Mountains. Her creative company, Sunday Drive Designs, pays homage to the man who said when lost, "well…we're just going for a Sunday drive!"
Life doesn't always present a straight path and sometimes you need directions to find your way. Morrette received that support from Ventures, a Seattle-based nonprofit that provided the tools, support, and access that she needed to grow her business.
Morrette's unique niche is catering to people who love to laugh and cook. PCC merchandisers recognized this skill in her hilariously appropriate tea towels — just in time for holiday gift-giving. These cotton towels are hand-screened with tongue-in-cheek gems from Becky's imagination. For example: "What to do if you set off the smoke detector? Step 1: Grab towel; Step 2: Stand under smoke detector; Step 3: Wave towel frantically; Step 4: Repeat step 3 until food is done."
"Art is subjective," Morrette explains. "Even when creating a product for the mass market, there's still a piece of your heart and soul in it. When people love it, you get a huge rush."
Morrette inherited her creative bug from her dad, a high school art teacher, and her humorous outlook from her mom, and these genes come to light in her delightfully quirky art with a vintage flair.
She left her small hometown in the early 1990s to attend art school in San Francisco, then worked as a web designer during the dot-com era. When that bubble burst — and after losing her job three times in one year — she hit the road in 2001 and fell in love with Seattle's vibe. In 2010 she met one of the board members of Ventures who encouraged her to attend a free orientation.
Morrette enrolled in the Ventures Business Basics Course and learned the nuts and bolts of being a business owner from accounting basics to marketing. "They don't teach you how to promote yourself in art school," she explains. "But you leave Ventures with a good understanding of what your business is and where you want it to go. They're unbelievably supportive and helpful — like proud parents nurturing raw talent.
"I wouldn't be the businesswoman I am today nor have been able to succeed to the level I have if not for them," she says.
Find Sunday Drive Designs hand-screened tea towels in all PCC stores. A beautiful and useful gift that will also make you laugh — what more do you need?