PCC Cooks: Gathering in the kitchen together
This article was originally published in November 2018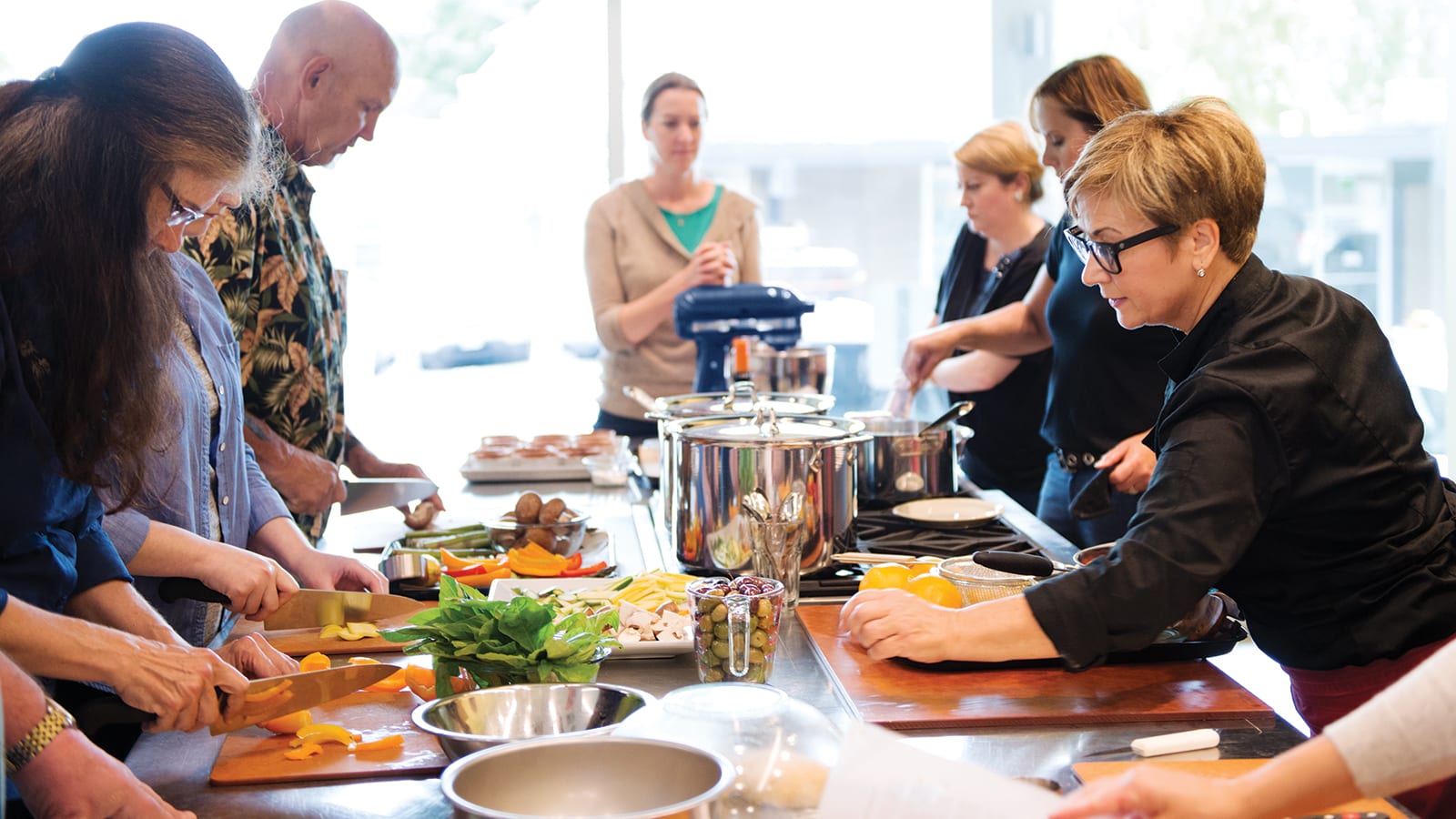 Food and the holidays are inextricably intertwined, with our annual celebrations momentarily transcending us to childhood memories and generational knowledge. We have now entered the season of food nostalgia — when we travel down memory lane through a melee of seasonings and flavors. This time of year can fill many of us with excitement, but for some of us it also brings trepidation. When it comes to contributing to the holiday meal, how do we appeal to all parties, while satisfying our traditional holiday cravings? Many of the best memories around the holidays are created through communion in cooking and eating. It isn't about perfection — it's about adding to the narrative of our food story.
As you prepare to sit down with your friends and family, try not to be tucked away in the kitchen. Your spread will be beautiful if prepared with love and, if you're worried about how it will taste, we can help you with that! If you need to have a full meal plan of decadence, take your cues from PCC Cooks French Classics or Classic Cocktail Party classes, both of which offer amazing food and drink pairings for you to recreate at home. Looking for an indulgent DIY goody bag? Iole's Famous Holiday Biscotti or our 2-Day European Cookie Vacation will not disappoint. If you want substitutions for your holiday spread, Gluten-Free Holiday Desserts or the Vegetarian Holiday Table will offer you vetted alternatives that will satisfy all dinner guests. Looking to solidify your relationship with tradition? Falling in Love with Side Dishes will have you setting the table with glee. Or, if you are looking for something new, take a cue from Turkish Holiday Traditions and celebrate in a different way.
With so many variations on the theme, there is no wrong way to engage with your feasting! We can make the rest of your holiday planning easier, too. PCC Cooks classes provide a great experiential gift for anyone on your list. You can select the perfect class for your loved one (and for you) from our 2019 winter catalog — registration opens November 19th at 9 a.m. Or you can purchase a PCC gift card, wrap it up with a bow, and then they can have the pleasure of picking a fun hands-on or demo class to enjoy in the coming months. Not sure where to start? Give us a call at 206-545-7112 and we'd be happy to share some recommendations.
Choose to entertain with the casual charm that your friends love you for and give yourself a fulfilling holiday season. Whatever you create in your kitchen — all of us at PCC Cooks wish you a happy home and full bellies this holiday season.