Organic Washington wheat inspires a delicious partnership
by Molly Goren
This article was originally published in November 2018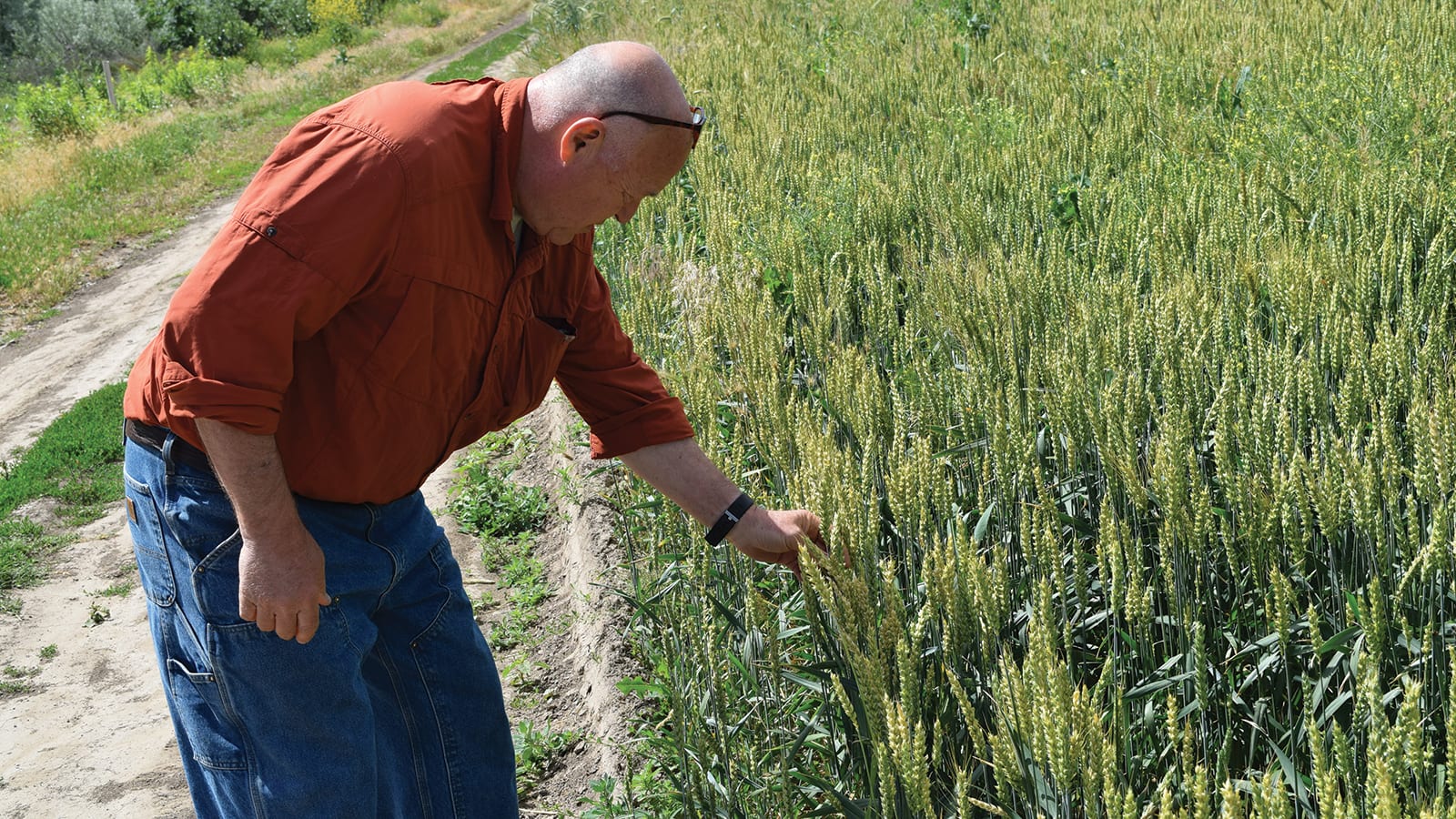 ---
Today, a new collaboration is brewing. Inspired by a group of industry partners committed to organics, local farming and great flavor — PCC is excited to launch its first whole grain, field-to-table baguette sold exclusively at PCC Markets.
The secret ingredient? A combination of organic wheat varieties from the Williams Hudson Bay Farm trialed and perfected at The Bread Lab, a test kitchen and seed breeding laboratory in the Skagit Valley.
Fertile ground
Williams Hudson Bay Farm stretches across 3,000 acres in the Walla Walla Valley — straddling the border of Washington and Oregon. Named for the brothers who farm it and the Hudson Bay Trading Company's ranch that stood there in the 1800s, it is one of the largest certified organic and certified Salmon-Safe farms in the region.
In 2011 PCC Farmland Trust, in partnership with the Natural Resources Conservation Service's Farm and Ranch Land Protection Program, preserved 300 acres of the Williams brothers' farm. With capital from the sale of the conservation easement, which removes development potential from farmland, the Williams brothers have been able to keep up with the costs surrounding organic production and incorporate other sustainable practices and infrastructure upgrades across the farm, such as a more efficient irrigation system. Through farmland preservation, PCC Farmland Trust is working to keep our best farmland preserved forever so it remains affordable for the next generation of farmers.
Sustainable land stewardship
Tom and Ray Williams are the third generation to grow food on their family farm and have been dedicated to land stewardship since they began farming nearly 40 years ago.
"All farmers appreciate the benefits of healthy soil," says Ray. "At our farm, we think organic is a smart investment in quality, both for the land and for the food we grow."
In addition to organic practices, Tom and Ray use cover crops and rotation to ensure long-term soil health, beneficial habitat for native pollinators and natural pest control. Over the years, Tom and Ray have built what they refer to as a "sustainable circle" on their farm.
"There is very little that we have to import to keep things running," says Tom. The brothers grow organic feed for dairy replacement heifers, who graze their property and fertilize the soil to help their crops grow. This gives Tom and Ray the benefit of a farming operation that relies almost exclusively on natural processes.
One third of the brothers' operation is dedicated to growing animal forages — such as hay, alfalfa and triticale — and another third to organic wheat varieties. The final third is dedicated to other specialty crops. "We try to strike a balance between what makes economic sense and what is just plain fun," says Tom.
Today, in addition to wheat and forage crops, the brothers are growing pumpkins, winter squash, beans, peas, corn and alfalfa seed. "We're fortunate that the Walla Walla Valley is an excellent place to grow food," says Tom. "We have great soil, water, all of the resources that it takes to grow organic crops."
Collaborative partnerships
A commitment to grow organically and at such a large scale requires strong relationships with customers and distributors with similar values. Over the years, the Williams brothers have worked with local spirit producers Bainbridge Organic Distillers and OOLA Distillery, supplied Amy's Kitchen with organic beans, and sold organic wheat and corn to Washington-based Fairhaven Organic Flour Mill and Bob's Red Mill in Oregon. Their products have lined the shelves of PCC Community Markets and other local retailers and bakeries for years.
"The organic food world in the Northwest is like a big family," says Tom. "You run into the same people and it's always a really collaborative process."
The field-to-table baguette partnership stems from the creativity of PCC Markets Grocery Merchandiser, Scott Owen. "I'm trying to knit together all of these great local partners, but really put the farmer at the center," says Owen.
Whole grain flavor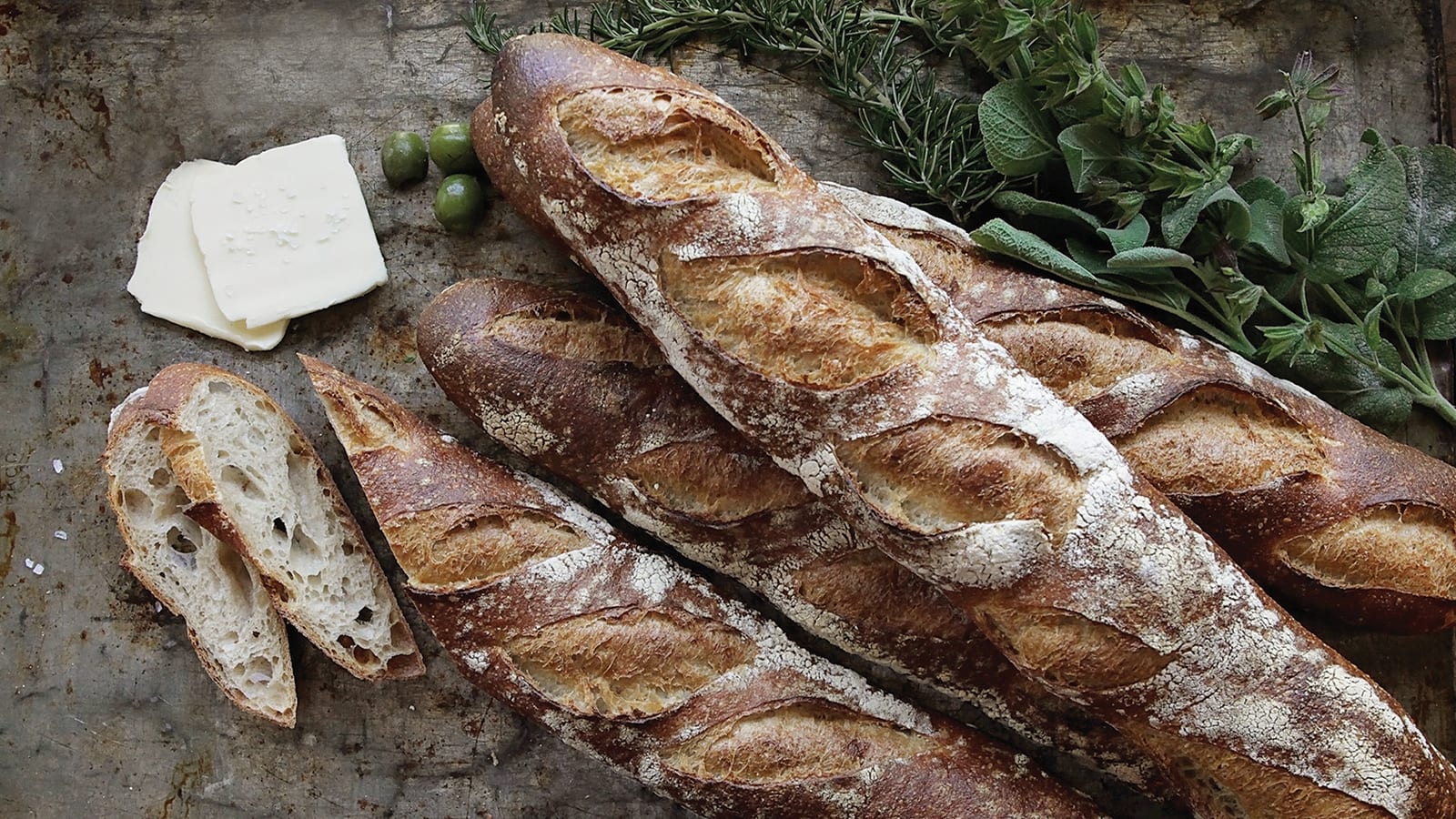 ---
For the new PCC private label program, flavor is just as key as organics. That's why PCC is working with Macrina Bakery founder, Leslie Mackie, on the recipe for the baguette. PCC has partnered with Macrina for more than a decade. "Macrina's collection of sourdough starters is incredible," says Owen. "They really are the perfect partner for this."
The Williams brothers grow a number of unique wheat varieties that consistently meet the standards of local bakers and millers. "I just love the rich, complex flavor you get from whole grain flour," says Mackie.
Cairnspring Mills in Skagit Valley has been chosen as the ideal mill for the flour, because of its focus on local wheat and its experience milling whole grains. "Working with whole grains is tricky," says Mackie. "Cairnspring customizes its milling process with the baker in mind. Unlike most millers who process whole grain, Cairnspring removes a bit more of the bran, while keeping the integrity of the flour. This makes for a consistency that is much easier to work with and produce at a large scale."
The long fermentation and consistency of the flour make a deep brown, caramelized crust and a soft, airy interior. "It's a really unique and delicious product," says Mackie.
The whole Macrina team visited the Williams Brothers farm this summer to see how the product is grown firsthand. "The whole system is so impressive," says Mackie. "Standing in a wheat field gives you a whole new appreciation for what it takes to create a delicious product. It's our privilege to play a part in the transformation." Inspired by the organic focus of the product, Macrina also is exploring the idea of getting its bakery organically certified.
From nonprofits and farmers to millers, bakers and retailers, the hope is that this single-origin product shines a light on the many partners in this region working to build a more sustainable, delicious food system.
"We want to remind our customers that our food actually comes from farms," says Owen. "I really think people lose track of that along the way."
The creation of this baguette really is a true partnership! We are hoping to have this whole-grain field-to-table loaf in PCC Markets stores by December.
---
Help protect local farmland
Delicious local products, such as PCC's whole-grain baguette, rely on healthy, local farmland that is protected. Support PCC Farmland Trust and make your commitment to a sustainable farming future in Washington. Give at pccfarmlandtrust.org/donate.
---
Molly Goren is the communications manager at PCC Farmland Trust, an independent farmland conservation organization founded by PCC Community Markets.