Soil & Sea: reports from our producers
This article was originally published in March 2016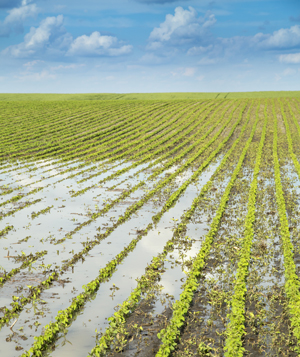 The U.N. has named 2016 the International Year of Pulses. Lentils, beans, peas and chickpeas "are a vital source of plant-based proteins and amino acids for people around the globe … they also are an important source of plant-based protein for animals," says the U.N. It also notes pulses can contribute to increased soil fertility and have a positive impact on the environment.
Washington State University viticulturists are discovering promising ways to conserve water and improve production of white wine grapes. They're evaluating strategies growers can use to make sure water is delivered when and where it's most needed while improving the productivity and quality of chardonnay and riesling grapes. Together, the two grapes account for 75 percent of white wine production in Washington.
Sweetheart has overtaken Bing as the most popular Washington cherry variety, according to growers.
Washington farmers lost at least $336 million to the drought last summer, according to a report by the Washington State Department of Agriculture. The report estimated specific dollar losses for only a handful of crops — wheat, apples, blueberries and red raspberries. Losses for other commodities, including potatoes, milk and cattle, will be tallied later as information becomes available, according to WSDA.
Could flooding fields help California's perennial water shortages? University of California at Davis researchers believe that instead of banking water from the El Niño rains behind new or enlarged reservoirs, they should pour that water onto fields and let it replenish the groundwater. They're testing their hypothesis on almond plots, monitoring the fields to see how the water affects the trees and yields. They'll also check if the water washes contaminants into the groundwater.
The USDA finds that genetically engineered alfalfa has gone wild, spreading throughout the west and busting the myth that GMO and non-GMO crops can coexist without contamination.