Staff picks
This article was originally published in November 2015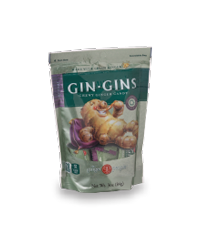 The Ginger People Original Gin Gins
Zippy, strong flavor that's a pick-me-up or relieves nausea. I never leave home without them.
— Sue R., View Ridge
Grace Harbor buttermilk
The best buttermilk to come along in years: clean and sweet, full-fat and oh-so-smooth with no aftertaste like some brands.
— Trudy B., Director of Public Affairs
Salsa de Rosa fresh salsa
The Medium has perfect heat, flavor and texture for chips by themselves or with nachos.
— Suzanne P., Redmond
Willipa Hills Cream Cheese
It's wonderful, local and cheaper than Organic Valley cream cheese!
— Nicole W., Greenlake Aurora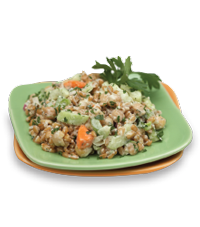 PCC Deli Perfect Protein Salad
This salad made with organic spelt berries, garbanzo beans and vegetables is always one of my go-to salads when someone is new to our deli.
— Cinda S., Edmonds Deli
PCC Bakery Harvest Fruit and Nut Bar
Full of fruit and nuts, it's chewy, not too sweet, and great to take on a hike.
— Suzanne P., Redmond
Cultured food stations
A lively, spicy kim chi or kraut can raise a very basic meal to exotic and sublime. You'll find all kinds of fermented foods at stations in the Columbia City, Issaquah, Fremont, Edmonds, Redmond and West Seattle stores.
— PCC Chef Lynne Vea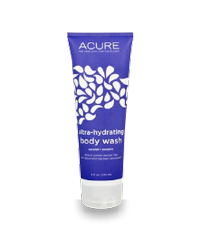 Acure Ultra-Hydrating body wash
This is the most hydrating body wash I've ever tried. Helps with itchiness.
— Mary B., IT
Gaia Turmeric Boost
Mix with coconut, rice, almond or dairy milk, pour over ice, and enjoy like an iced chai latte!
— Katherine B., Redmond
Herb Pharm Eleuthero
This herb helps my body adapt to stress and provides me with sustained energy and a sense of vigorous vitality!
— Brandy L., Columbia City
Big Dipper beeswax candles
I LOVE this local company! Not only do they make incredible handcrafted beeswax candles, but they also are committed to giving back to the community and protecting the environment.
— Kibby B., PCC health and body care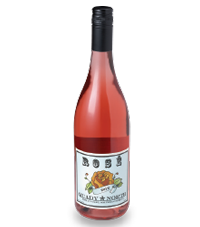 Quady North Rosé
This rosé is my favorite to bring to Thanksgiving dinner, it's such a great compliment to savory fare. Layers of dense cherries wrapped in rosehip and raspberries. Refreshing and lovely.
— Seri S., Columbia City
Cooper Mountain Reserve Chardonnay
Briny and earthy, which makes it a white wine suitable for all seasons. Amazingly flavorful and a must-try for people who think they do not like any chardonnays!
— Alex G., Greenlake Village
Baglio del Sole nero d'avola
Dark, briary fruit with a little brininess and a hint of ash/smoke.
— Judy R., Greenlake Village