Pudding for Breakfast
This article was originally published in June 2017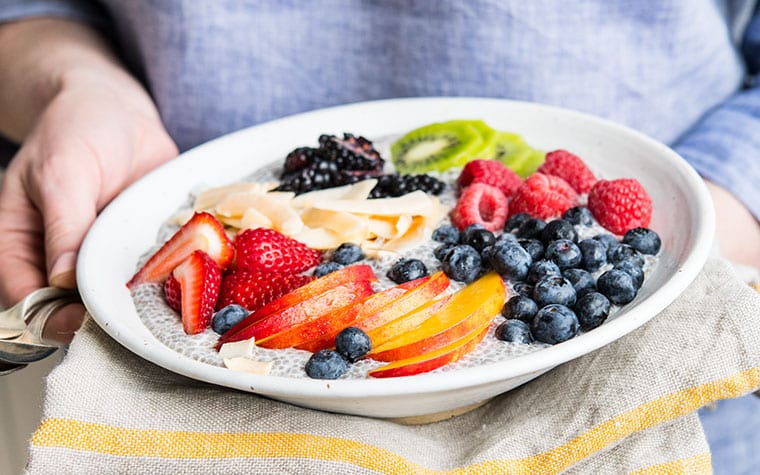 Chia's evolution from joke gift to superfood earns these tiny seeds some respect. Filled with 10 grams of fiber and nearly five grams of protein per ounce, these nutrient-dense seeds — which hail from a plant in the mint family — can expand to hold about 10 times their weight in liquid (think tapioca).
When combined with coconut milk, they make the perfect base for a healthful breakfast pudding. The best part: It's so simple to throw together, it basically makes itself. With a little prep the night before, you can wake up to a meal ready-to-go that will keep you feeling full all morning long.
Use our basic pudding recipe to start, and then add fresh fruits, nuts, spices or whatever your heart desires.
4 breakfast-inspired flavors to try 
Fruit smoothie
Taste the spoils of summer with slices of nectarine and blueberries. Add coconut flakes and a bit of honey to sweeten. For a smoky twist, grill the nectarines first.
Chai latte
Swirl in some warm spices like cinnamon, cardamom and ground cloves before the base sets. Top with brown sugar and sliced almonds.
Chocolate coffee
Shake things up! Eat your coffee for breakfast. Substitute a 1/4 cup of the coconut milk with your favorite brew, and top with coconut cream, cacao nibs and raspberries.
Strawberries and cream
Blend a handful of strawberries with the coconut milk until smooth before adding the chia seeds. Top with slices of banana and extra strawberries.