All things almond
This article was originally published in May 2016
It's no surprise almonds have been transformed into everything from flour to yogurt. These nutritionally dense nuts contain more protein than eggs and more calcium than cow's milk per serving. Almonds are rich in vitamin E and offer a healthy dose of fiber too. You'll find products featuring almonds peppered throughout PCC, from our bulk department to health and body care. Here's a quick glance.
---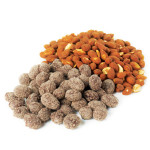 Bulk almonds
You'll find organic almonds, roasted almonds, almonds seasoned with tamari or wasabi, almonds dipped in chocolate, yogurt-covered almonds and hickory-smoked almonds in our bulk department. Buy a handful or three pounds!
---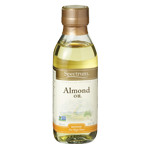 Spectrum almond oil
This expeller-pressed oil has a clean flavor and is great for high-heat cooking as it has a smoke point of 495° F. Use it for stir-frying or sautéing or incorporate it into your favorite vinaigrette. It's also Non-GMO Project Verified.
---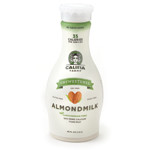 Califia Farms Almondmilk
A grower-owned company, Califia Farms offers creamy almond milk that's Non-GMO Project Verified and has 50 percent more calcium than cow's milk. Choose from Original, Vanilla or Unsweetened, which only has 35 calories per serving.
---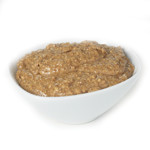 Organic Dry Roasted Almond Butter
Nothing beats freshly ground nut butter, and you can grind your own in our bulk department where you can get just the amount you need. You'll also find already ground options in our grocery aisles, in chunky, smooth, salted, unsalted and flavored varieties.
---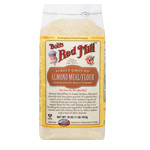 Bob's Red Mill Almond Flour
Made from blanched whole almonds that are ground, this gluten-free flour contains 6 grams of carbohydrates per serving. Use it in place of regular flour for baking — it lends a moist texture and rich, buttery flavor to cakes, cookies, muffins and pancakes. Plus it's available in bulk!
---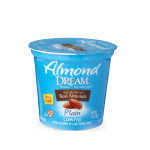 Almond Dream Almond Non-Dairy Yogurt
Using almonds as its base, this smooth and creamy yogurt is available in Plain, Vanilla, Mixed Berry, Strawberry and Coconut. While dairy-free, it's a great source of calcium and contains live and active cultures. Plus it's Non-GMO Project Verified.
---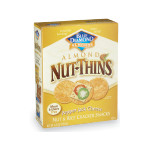 Blue Diamond Almond Nut Thins
Made from rice flour and almonds, these deliciously crispy crackers are certified gluten free and offer three grams of protein per serving.
---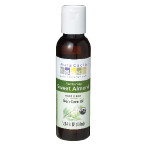 Aura Cacia Organic Sweet Almond Skin Care Oil
A natural source of skin-nourishing fatty acids and lipids, this rich oil is excellent for bath and after-shower applications. It's great for dry skin and works well as a massage oil too.
---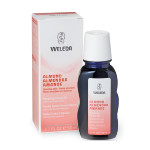 Weleda Almond Soothing Skin Care
This line of facial products uses almond oil as its base and is designed specifically for sensitive skin. Hypoallergenic and fragrance free, it helps nourish and soothe.