DIY gifts
This article was originally published in December 2015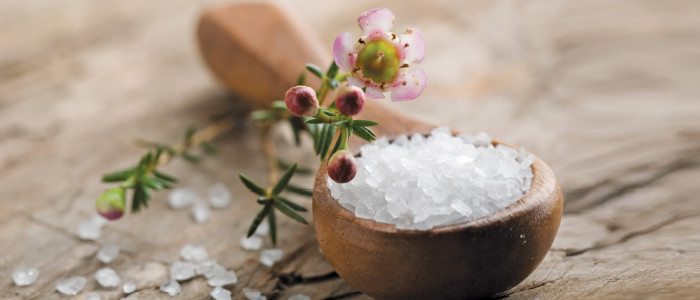 In recent years, much of homemade gift giving has revolved around food. While edible treats will always be popular, there are few presents simpler to put together or more appreciated by the recipient than fragrant body care products made with quality essential oils. Check out all our aromatherapy gift ideas.
Know your ingredients
Aura Cacia essential oils
These gorgeously fragrant oils can do wonders for your mood while you stir together this year's gifts. Tap a few drops into a pot of warm water on the stove for an easy way to diffuse the scent through your home.
Epsom salt
This naturally occurring compound isn't actually sodium — it combines magnesium and sulfate in a form that's ideal for baths and has been recognized for centuries as having soothing properties.
Avocado oil
This oil is incredibly rich in vitamin E and lecithin — all terrific for skin-softening treatments that can help keep hands soft in the chill of winter.
Coconut oil
An excellent choice for dry skin, its light fragrance adds a subtle background note to essential oils. Rub it on during a massage and you'll have a definite hint of a tropical, sunny vacation.
Jojoba oil
A soft, light oil from the jojoba shrub, this is a terrific base for massage or as an after-bath treatment for many skin types. It has long-lasting stability compared to some other oils, so it's great if you don't often find time to use it.