Fair Trade favorites
This article was originally published in October 2015
Every time you choose a fairly traded product, you directly improve the lives of the people who grew or produced it.
Fair Trade principles include a fair price, fair labor conditions, trade relationships that eliminate unnecessary middlemen, community development and environmental sustainability. Your support helps farmers and farm workers send their children to school, improve their nutrition, obtain health education and even set up adult literacy programs, among many other benefits. In honor of Fair Trade Month, here's a sampling of the fairly traded products available at PCC.
---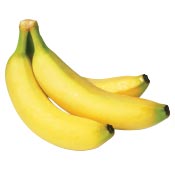 GROW bananas
Certified organic, GROW bananas are grown by Organics Unlimited, a small family-owned-and-operated business started by Mayra Velasquez de Leon, president, and her husband Manuel in the coastal part of the state of Colima, Mexico.
---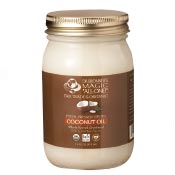 Dr. Bronner's Organic Virgin Coconut Oil
Cold-pressed from fresh, organic coconuts, this unrefined oil is versatile and great for medium-high-heat cooking. Choose Whole Kernel for a rich and nutty flavor or White Kernel for a mild, delicate flavor.
---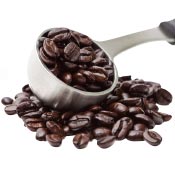 Coffee
At PCC, our entire selection of coffee — bulk, bagged and brewed — is fairly traded in addition to being organic, shade-grown and locally roasted. Choose from an array of roasts and roasters.
---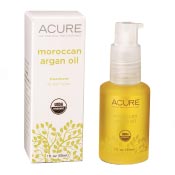 Acure Organics Argan Oil
Called a "skin super food," this certified organic oil is sustainably harvested and cold-pressed by a women's cooperative in Morocco. The oil is rich in vitamin E and essential fatty acids and works to correct the signs of aging.
---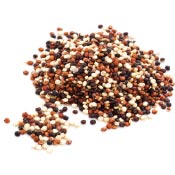 Alter Eco Rainbow Quinoa
Grown by indigenous farmers in the southern altiplano of Bolivia, this "royal quinoa" is a combination of red, pearl and black varieties that offer a nutty, complex flavor. Find it in bulk at PCC.
---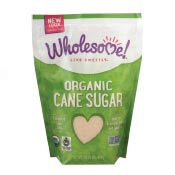 Wholesome! Fair Trade Organic Cane Sugar
Available in bulk and packaged, this certified organic sugar is grown in Paraguay. The cane juice, rich in molasses, vitamins and minerals, is squeezed from fresh sugar cane, evaporated and crystallized.
---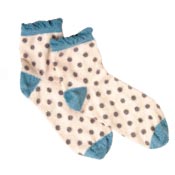 Pact Socks
Made from organic cotton grown and harvested by farmer-run cooperatives, these socks are knit in a Fair Trade Certified factory that is powered by wind. Choose from several styles in various colors and patterns for women, men and babies.
---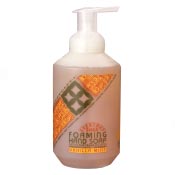 Alaffia Everyday Shea Foaming Hand Soap
Handmade with unrefined certified fair trade shea butter and virgin coconut oil from women's cooperatives in Togo, West Africa, this rich, instant foaming soap gently and thoroughly cleanses your hands. Choose from Unscented, Lavender and Vanilla Mint.
---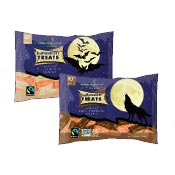 Endangered Species Chocolate Halloween Treats
These individually wrapped pieces of chocolate are available in milk or dark chocolate and made from ethically traded, shade-grown cacao. Just right for trick-or-treaters!