Summer's finest fruits
This article was originally published in July 2015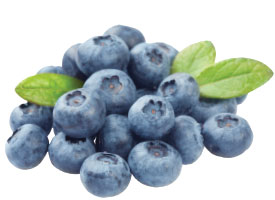 Organic LaPierre Blueberries
Mark LaPierre began growing organic blueberries on his Zillah, Wash. farm in 2010, and they've since become a staple at PCC — his fresh berries appear at the end of June and stick around for up to 6 weeks, while frozen bags are available year-round. The main blueberry he grows is the Duke cultivar, which is known for its exceptional size and flavor, and is one of the first varieties to ripen. Last year, he added Draper, to help extend our fresh blueberry season. Draper blueberries are firm and crisp, with a wonderful sweetness.
---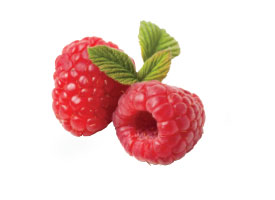 Organic raspberries & blackberries
The most fragile of summer fruits, it's best to eat these first after your shopping trip, or pick them over gently (don't wash them yet) before tucking them into the refrigerator. While they're delicious rinsed and eaten straight from the fridge, their flavor will expand and ripen wonderfully if they're brought to room temperature before you plan to eat them. If you have a few cups of berries that you won't be able to eat within a few days, try making a quick batch of Mixed Berry Freezer Jam; the process takes just a few minutes, and the bright flavor of berries will shine for another two weeks.
---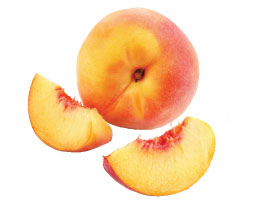 Organic stone fruits
From first-of-the-season apricots to the perfect peaches of the tail end of summer, our selection of organic stone fruits vary each week, as the prime picking season moves slowly up the West Coast. These fruits are particularly fragile, so choose them gently when shopping (no squeezing!), and treat them carefully on the way home. If you want them to ripen a bit, tuck them gently between two cotton dish towels and leave at room temperature until they're fragrant and the stem end is a little soft. Once perfectly ripe, put them into the fridge if you won't be eating them immediately.
Gilding the lily
Try these simple ways to accessorize a simple bowl of fruit.
Pure Eire Whipping Cream
Lightly whipped or poured straight from the container, this rich, old-fashioned cream highlights why berries and cream are a dessert classic.
Woodinville Whiskey Co. Barrel-Aged Maple Syrup
Notes of caramel and bourbon smooth out the intensity of the syrup for a treat that's too special for weekend pancakes. Drizzle on peaches or nectarines.
Availability varies by location.
Ellenos Plain Yogurt
This naturally crafted Greek yogurt (made in Seattle, Wash.) is barely tangy and incredibly rich. It's the perfect foil for a bowl of your favorite fruit.
Quady Essensia
Used to macerate berries or to sip alongside apricots or nectarines, the warmly floral, lightly citrus flavor of this dessert wine turns fruit into a grown-up treat.