Revive summer skin
This article was originally published in July 2015
Summer socializing and adventuring can lead to long days filled with plenty of sun exposure. Revitalize tired, dry skin with our selection of floral waters, toners and mists. Here are some of our favorite products, available in the PCC health and body care department.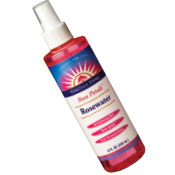 Heritage Store Rose Petals Rosewater
This spritzer can help soothe and cool sensitive, irritated skin. It also softens and tones, instantly adding glow.
---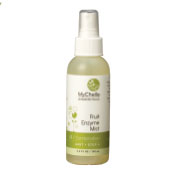 MyChelle Dermaceuticals Fruit Enzyme Mist
This antioxidant-rich mist eases dehydration and repairs youthful radiance by balancing moisture levels to support soft, smooth skin.
---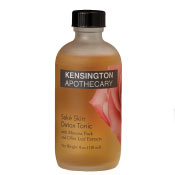 Kensington Apothecary Sake Skin Detox Tonic
Locally made in Portland, Ore., this unique blend of organic brown rice vinegar and chamomile floral water combats dark circles and fatigued skin that result from an active life.
---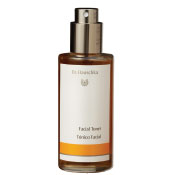 Dr. Hauschka Facial Toner
This toner enlivens and fortifies, supporting the skin's natural processes of cleansing and renewal to keep your skin balanced and healthy.
---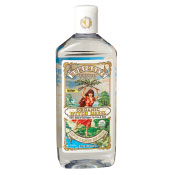 Humphrey's Organic Witch Hazel
A Native American remedy, this wildcrafted astringent restores delicate or irritated skin after sun exposure and soothes redness while gently removing dirt.
Serum treatments
Serums contain a potent dose of active, anti-aging ingredients that penetrate skin quickly and efficiently. Here are three different formulations to check out, handpicked by our body care specialists.
Mad Hippie Vitamin C Serum
Particularly great for sun-damaged skin, curbing the aging effects of sun exposure.
Acure Seriously Firming Facial Serum
Feeds and restores cells, adding moisture and soothing inflammation.
MyChelle Ultra Hyaluronic Hydrating Serum
Restores moisture using hydrating agents naturally found in healthy skin.
Body mists
You'll also find a nice array of body mists in our stores. Made with essential oils, they're light and refreshing, suited to calm and relax. Try Aura Cacia Lavender Harvest Aromatherapy Mist, Acorelle Divine Orchid Eau Fraîche, and Valentina's Home-Brewed Protection Natural Body Mist.