Get to know Cadia
This article was originally published in January 2015
PCC is proud to offer our customers a broad line of high-quality, high-value kitchen and household products from Cadia. From organic beans to delectable gelato, these goods will please your palate while meeting your budget. The majority of them — even the tortilla chips — are made with organic ingredients that have been sourced from U.S. family farms; others are Non-GMO Project Verified or gluten-free.
Frozen pizza
With a thin crust, these organic vegetarian pizzas are ready to serve in under 10 minutes. Choose from Spinach & Tomato, Four Cheese, Margherita or Mushroom and Black Olive.
---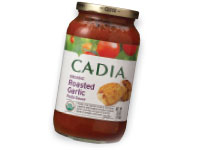 Pasta sauce
Make life easier, and more delicious, with richly seasoned pasta sauces like Roasted Garlic, Vegetable Marinara or Vodka Cream sauce. The common ingredient across all flavors? Rich, slow-cooked organic tomatoes.
---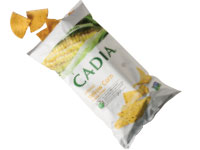 Tortilla Chips
In search of a healthier chip for your game day nachos or evening snack? Try these simple, sturdy, low-salt chips, available with either white or yellow organic corn.
---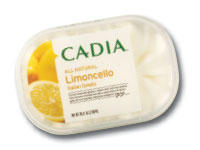 Gelato
These irresistible tubs of light-textured, richly flavored gelato — some with swirls of sauce — are worth serving to your favorite people. The Limoncello is the perfect dessert to perk up the end of a winter meal.
---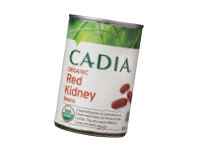 Canned beans
Stash a can or two of your favorite organic bean in the cupboard and you're ready to make a quick Mexican meal or healthy bowl of minestrone with minimal effort.
---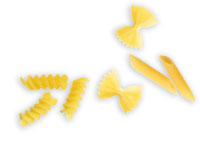 Pasta
Round and curly or long and thin, Cadia's pasta is available in many shapes. More importantly, you can choose between organic wheat varieties or gluten-free, non-GMO brown rice pasta.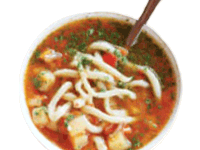 Minestrone Soup
Whip up Easy Weeknight Minestrone for a quick and cozy dinner.
Get the recipe >>