Community and features
This article was originally published in March 2014
Community Grant
And the award goes to…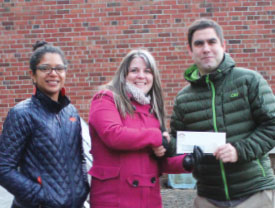 We're delighted to announce that our first Community Grant has been awarded to the Daniel Bagley School Garden program, in the Greenlake neighborhood. Our $1,000 award will ensure that all classes can participate in the program, some of them for the first time.
This remarkable program was first developed through the efforts of three parents and one teacher: Andrea Huber, Barb McKague, Trudy Tessero and Marguerite Humphrey. It supplies indoor labs for plant starts, raised beds for individual classes to care for, and curriculum add-ons around garden-based outdoor learning opportunities.
During the summer months, all of the harvested produce is donated to the Greenwood Food Bank. "We just went there and talked to [the food bank] and said we would love to be connected with them. The kids actually wash all the greens before we [donate them]," says Huber, while parents volunteer for seasonal maintenance duties.
Check out our web videos
Smart food prep & storage
A well-organized fridge and pantry help you save time and money. PCC Chef Jackie Freeman shares great ideas.
Watch video »
Quick Bites: Romanesco
It's one of the prettiest vegetables in existence. Learn about romanesco's nutritional benefits and how to prepare it.
Watch video »
Healthy Kids Cook
Watch PCC Chef Jackie Freeman make Frozen Banana Pops with her young helper Sameeksha. These sweet, high protein pops are made with healthy whole fruit.
Watch video »
Quick Cooks: Leafy Greens
Lynne Vea has easy recipes for a broad variety of leafy greens, from tasty homemade kale chips to a warm salad.
Watch video »