What to do in May
This article was originally published in May 2012
With summer waiting in the wings, May possesses the promise of sunshine and warmth, reasons to gather and celebrate.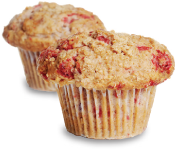 Mom's Day
Treat Mom to breakfast in bed for Mother's Day on Sunday, May 13.
Bake up a batch of Fresh Strawberry Muffins with Streusel Topping.
Make a French Omelette with Sweet Peppers, Smoked Salmon and Gruyère.
If Mom already has a favorite recipe for oatmeal, pancakes or waffles, find new, creative topping ideas and additions in our bulk department.
Or get up early on Mother's Day and participate in the Kirkland Half Marathon and 5K, geared toward mothers in the community. The run and walk takes place on Mother's Day at Juanita Beach Park in Kirkland. PCC Kid Picks sponsors the Kids Area and will hand out healthy samples to younger ones. PCC staff also will hand out fresh fruit to race participants. For more information and to register, visit kirklandhalfmarathon.com.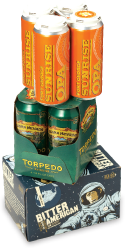 Memorial Day mingling
The summer season starts for many Memorial Day weekend, May 26 to 28, even if the weather is not cooperative. We're itching for outdoor get-togethers, picnics and potlucks, and PCC has all the food and drink you'll need to commence the season of alfresco dining and gathering.
Canned goods — It's the cold weight in your hand, the crisp snip as you pull the ring, the release of effervescent hops and sweet malts — one of the biggest trends currently in craft brewing is a format so old school it's übercool: cans!
The "Can Renaissance" offers beer fans options as delicious as their bottled counterparts, in a more sustainable and portable package. Today's craft-brew cans are made from lightweight aluminum that is designed to preserve the integrity of the beer. Pop open a canned beer this Memorial Day from one of these breweries, available at PCC: 21st Amendment, Sierra Nevada, Oskar Blues, Fort George and Anderson Valley.
Get out the grill — Whether you prefer a pork chop slathered in barbecue sauce or a kebab of seasonal vegetables, grilling helps sear in flavor and provides a no-fuss meal. Check out our grilling guide online for plenty of tips (marinate meat before grilling; grass-fed beef requires 30 percent less grill time; etc.); and recipes such as Southwest Red Chili-crusted Shrimp Skewers and Grilled Lamb Sliders.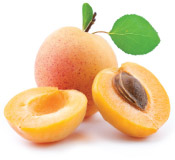 Coming into season
Apricots and apriums (a cross between an apricot and a plum) from California; organic seedless grapes; organic cantaloupe and honeydew from Mexico; and local, organic salad mix from Full Circle Farms in Carnation, Wash.
Last chance for
Organic citrus: Navel and Cara Cara oranges, tangerines, Minneolas; organic Anjou pears.