Biodynamic wines
By Julie Johnson, former PCC Beer and Wine Specialist
This article was originally published in April 2012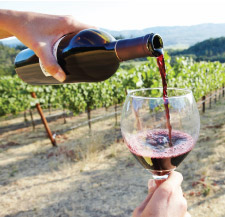 At PCC, we actively seek out beautiful wines that express the geography, geology and climate of the places where they originate. We also closely watch developments in viticulture that promote responsible land stewardship. Currently, we are intrigued by the emergence of biodynamic wines.
Biodynamic farming is a quiet revolution in viticulture, with an emphasis on land stewardship and a commitment to crafting wines that express a vineyard's unique characteristics. At its heart is the belief that a healthy vineyard is a complex and interdependent relationship between the vines, the soil in which they grow, the native flora and fauna and the forces of the cosmos. Like organic farming, certified biodynamic viticulture forbids the use of synthetic pesticides, herbicides and fertilizers.
A biodynamic producer regards the vineyard and the cellar as living organisms, influenced not only by the health of the local ecosystem and the characteristics of a microclimate, but by the earth's rhythms.
You'll find a variety of certified biodynamic wines in PCC stores, including bottles from the following producers: Cooper Mountain Estate (Ore.), Montinore Estate (Ore.), Wilridge Estate (Wash.) and Michel LaPierre (France).
There also are a number of vineyards practicing biodynamic methods, whose wines are available at PCC. They include LaCroix Vanel (France), L'Ecuyer de Courroneau (France), Mas de Gourgonnier (France), Alois Lageder Estate (Italy), Domaine Pouillon Estate (Wash.) and Syncline Estate (Wash.).