Seasonal brews
This article was originally published in March 2012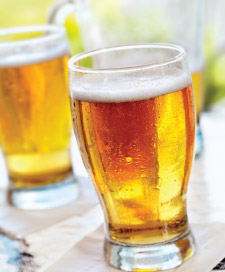 March Madness is upon us and in the grand tradition of cheering on the underdog, we suggest these lesser-known wonder brews to celebrate the Ides, the Green and the Sweet Sixteen.
Sierra Nevada Ruthless Rye
Cold March nights and blustery days demand a beer with a dark, dramatic edge.
Sierra combines an ancient grain with the hippest of New World hops to create this spicy, bold IPA. The hearty, rich rye flavors are balanced by lively citrus and floral hops. Available in six-packs while supplies last.
Bayern Brewing Killarney
Created to honor the Irish influence on Montana's culture, Killarney is packed with German malts for a rich, amber lager. Available in six-packs while supplies last.
Oakshire O'dark:30
Inspired by the endless rainy season in Eugene, Ore., Oakshire Brewing goes dark with O'Dark. Big malts and powerful hops remind us to take cover when March roars like a lion. Available in 22-ounce bottles while supplies last.