What's in store for August
This article was originally published in August 2011
A sampling of the thousands of all-natural items you'll find at your neighborhood PCC. Also explore the newest products to grace our shelves.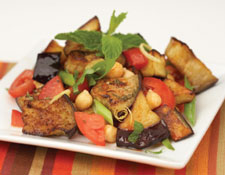 In the deli


Veggies of the world

Travel the globe this summer via the PCC Deli. You'll find a variety of seasonal vegetables in different preparations based on various world cuisines. Moroccan Eggplant features eggplant roasted to perfection, tossed with tomatoes, chickpeas and North African spices. Take a trip to Southeast Asia with Thai Cucumber Salad — spicy cucumbers marinated in a Thai chile dressing, garnished with peanuts and cilantro. Or go Mediterranean with Italian Broccoli.

Check out your neighborhood PCC's deli counter to see our full selection, which will rotate based on what's fresh and in season.
---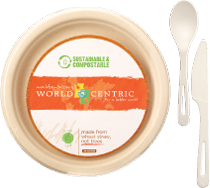 In the grocery aisles


Cutlery with a conscience

When summer dining and entertaining plans call for the convenience of disposable forks, knives and spoons, look for plant-based cutlery from World Centric. These heat-resistant utensils are made from non-GMO corn and talc, rather than non-renewable petroleum, and require half the energy to manufacture as do conventional plastic cutlery.

World Centric also offers a line of sturdy disposable plates and bowls made from wheat straw not trees. And its commitment as a sustainable company doesn't end there — World Centric achieves a zero carbon footprint through its program of carbon emission offsets. Plus, it donates 25 percent of net profits to grassroots social and environmental organizations. While many of World Centric's biodegradable products can be composted at home, they're currently not suitable for curbside or commercial composting in the greater Seattle area.
---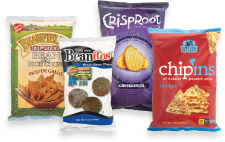 In the grocery aisles


Chip innovation

Make room potato and corn — there are a few new kids in the chip aisle. Innovative snack lovers are creating tasty chip options, made with beans, cassava root and popcorn, all available at PCC.

Beanfield's Bean & Rice Chips are made with black and navy beans and rice, and a one-ounce serving contains four grams of protein and four grams of fiber. Try three delicious varieties: Sea Salt, Sea Salt & Pepper, and Pico de Gallo.

Beanitos bean chips are free of corn, wheat and soy and verified by the Non-GMO Project. Enjoy the crunch of Black Bean chips, Black Bean Chipotle BBQ chips, and Pinto Bean & Flax Cheddar Cheese chips.

Cassava root — a plant similar to the potato that has twice as much fiber — stars in CrispRoot Chips. Get snackin' on four fantastic flavors: Original (a bit salty, a bit sweet), Sea Salt Mist, Thai Ginger and BBQ Bliss.

And if you're a popcorn fanatic, check out chip'ins from Popcorn Indiana. Available in Sea Salt, White Cheddar, Hot Buffalo Wing and Jalapeno Ranch, these popcorn chips allow you to "Munch Better."