Editor's picks for April
This article was originally published in April 2011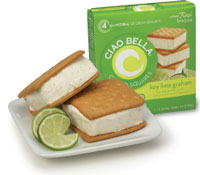 Ciao Bella Gelato Squares in Key Lime Graham
Angela on our design team just raves about these mini ice cream sandwiches that embrace a bewitching, salty-crunchy-sweet Key Lime Graham gelato between two cookie wafers. Each square is the perfect combination of not too sweet and not too tart. She says, "The perfect size for a treat. Not too big and not too skimpy. It's a burst of summer in your mouth!" Dang! What are you waiting for?
---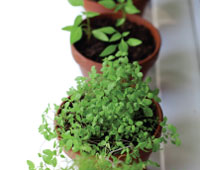 Organic plant starts from Rents Due Ranch
Yes, it's finally time to dig in the dirt and get your garden growing with help from a rite of spring at PCC: organic plant starts from Rents Due Ranch in Stanwood, Wash. Here's a sampling of what farmer Mike Shriver have nurtured from seed since the dark days of January: lettuces; garden greens like spinach, chard, kale and arugula; artichokes; heart-healthy Brassica family members like broccoli and cauliflower; strawberries; endive; culinary herbs galore; flowering and edible peas; onions, garlic, leeks and other Allium family members; and perky bedding flowers. Tomatoes, peppers and even more container flowers will arrive in the weeks to come and continue through June. Learn more about Rents Due »
---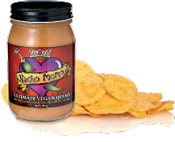 Nacho Mom's Vegan Queso
It's rich, it's cheesy … and it's also vegan! We're talking about Nacho Mom's Vegan Queso, available at PCC in two flavors: Ultimate Vegan Queso (bearing green chile and tomato-y goodness) and Fire Roasted Queso (which is wheat-free and oozes the satisfying flavors of chipotle peppers and fire-roasted tomatoes). Try them atop baked potatoes, with your favorite chips, with vegetables, in a chili-cheese dog, or straight out of the jar. After all, each jar is only 160 calories. Nutritional yeast is a magical ingredient, indeed.