Chatterbox for April
by Karen Gaudette
This article was originally published in April 2011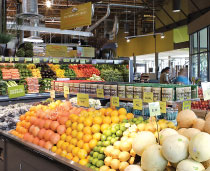 A PCC Farmland Trust article that dubbed the growing surge of young organic farmers "the new rock stars" generated lots of positive energy on our Facebook page. "Rock on farmers!!" wrote Gillian Banks. "Do we get to head bang when we're shopping for organic products?" asked Heather Kulper.
Thanks for your kind words after the news that Edmonds PCC earned both LEED Platinum and Salmon-Safe certifications. "I love my Edmonds PCC for this reason and so much more," wrote Elizabeth Crouch on our Facebook page. "We, the people, build the community … the community grows PCC!" Read the news release »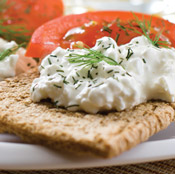 Our request for cottage cheese serving suggestions generated a plethora of tasty tips.
Via Twitter
Atop papayas with jam on top (@fourchickens)
With chopped green onions, salt and pepper (@nandron)
With black pepper and Tabasco sauce (@curtwoodward)
With Chobani nonfat yogurt (@hawkblogger)
With pineapple and granola (@carbzilla)
Via Facebook
Kim Barrow likes it spooned into a halved avocado, topped with fresh-cracked black pepper and a sprinkle of paprika. For Autumn Monahan, it's best atop tortilla chips, with black beans and hot sauce. JoAnn Barnes likes her cottage cheese with cut-up fresh tomatoes and cucumbers for a salad or with pear slices for dessert.
See the original Stir-fry blog post and conversation.