Editor's picks for March
This article was originally published in March 2011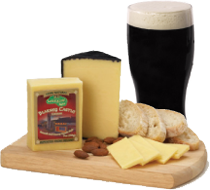 Cheese from the Emerald Isle
Celebrate St. Patrick's Day with an all-Irish cheese board. You'll find some fun options from Ireland in our deli, including several savory selections from Kerrygold, such as Blarney Castle, which resembles a nice creamy Gouda (and plays nicely with Sauvignon Blanc or Irish Ale), or Kerrygold Aged Cheddar with Irish Whiskey (sip with whiskey or Chardonnay).
---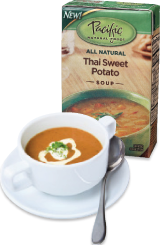 Pacific Natural Foods Thai Sweet Potato Soup
Creamy and sweet with a peppery finish, this bright soup is a warm and satisfying antidote to cloudy days, hearty enough on its own for a lunch but even better paired with good bread. It combines sweet potatoes and winter squash with the South Asian flavors of coconut, lemongrass, lime, red chile pepper and ginger, which are sure to perk up your taste buds. It's also gluten-free and dairy-free to boot.
---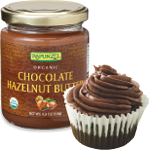 Rapunzel Organic Chocolate Hazelnut Butter
Is a rich, indulgent, certified organic alternative to conventional chocolate-hazelnut spreads, made with organic cocoa powder, finely ground roasted hazelnuts, cane sugar and non-hydrogenated palm oil. Slather this creamy spread on bread, fresh fruit, or on a hot crepe to transform it into a hot, melty, decadent crepe. Tuck it into calzone dough, bake and sprinkle with powdered sugar. Use it to frost cupcakes or fill sandwich cookies, or eat it by the spoonful. The possibilities are limitless!
---
Vitamin Angels
For the third consecutive year, PCC will join the nonprofit Vitamin Angels in helping to preserve children's eyesight. During the month of March, PCC will donate 25 cents for every bottle of PCC brand vitamins or supplements sold. Why 25 cents? That's exactly how much it costs to provide a child for one year with the necessary vitamin A and antiparasitics to prevent blindness. Vitamin Angels is dedicated to providing vital nutrition in the form of supplements to developing countries, communities and individuals in need. They're currently working to eliminate childhood blindness by the year 2020 through the systematic distribution of vitamin A to at-risk children. Throughout March, all varieties and sizes of PCC vitamins and supplements will be 25% off.