Award recipients – [ update & publish after 1st award! ]
PCC Community Grant Program
Community grants are awarded four times a year to organizations and schools in communities around our stores.
2014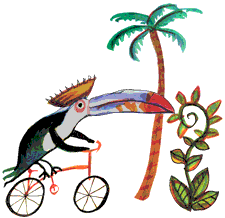 The Toucan Arts Company
The Toucan Arts Company is a different kind of arts organization. Created in 1996 by artists Jane and Dick just out of school, they partnered with local schools to bring art classes into the homes of economically-disadvantaged children.
The grant award funds will be used to purchase art supplies for the 2014-2015 school year, and a camera to showcase student's work.