Holiday gift picks from PCC's staff
Illustrations by Wendy Wahman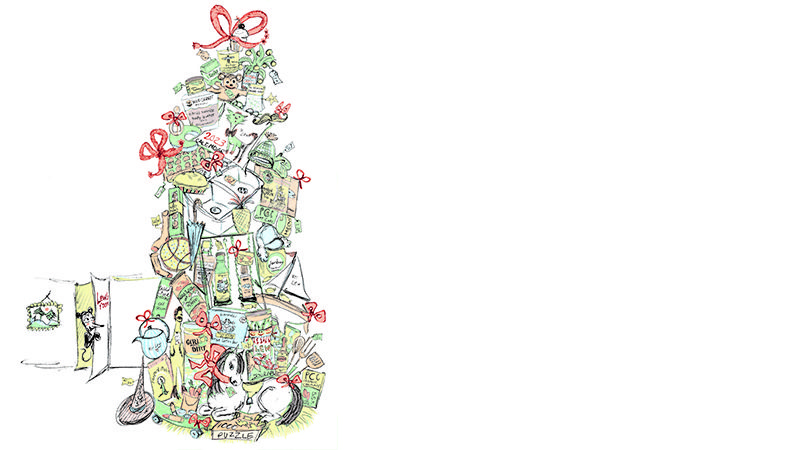 Happy holidays! The season means different things to different people, whether it includes family gatherings or Friendsgivings, special recipes, community support and/or exchanging gifts. For those looking for presents, we asked PCC staff for their top gift picks from store shelves.  
Ideas included cookbooks (sometimes adding on a PCC cooking class or ingredients for a favorite recipe), from J. Kenji Lopez-Alt's "The Wok" to Sound Consumer contributor Kim O'Donnel's "PNW Veg." Popular suggestions are artisan jams, chocolate, wine or spirits, a gift card, fancy soaps, good olive oil and other treats, even DIY granola with the dry ingredients layered in a mason jar and the recipe written on a gift tag (find PCC's recipe here).
Staff members in any store can tell you their favorite items, but here are a few nominations to get you started:
SWEET SOMETHINGS
Lanier's Fine Candies are a top pick from Taylor Hasson, PCC's community and purpose manager.
I LOVE the cashew and pistachio flavors," she said. Plus, "they have beautiful packaging are made in Seattle, make a beautiful gift and are absolutely delicious!"
Wild applause
Skin-care products from Wild Chick, a small Northwest company based in Milwaukie, OR, are favored by Emily Weisenberger, Health and Body Care clerk at the Issaquah PCC, for herself and for gifts. "I love the Wild Chick Immortelle Organic Face Oil Serum and the Organic Face Cream," she wrote. "The serum is a simple concoction of jojoba oil, helichrysum and frankincense essential oils," while the cream, floral without being perfume-like, has aloe, shea butter, ylang ylang, and raspberry seed oil ("to name a few,") to nourish the skin. "I feel pampered when I use the cream and my skin reflects the good care."
Dorie Holden, a Health and Body Care coordinator at the Green Lake PCC, also recommended HBC products, going the practical route of Cannabis Basic Soles Desire Cream, which is moisturizing and protective and great for "everyday aches and pains."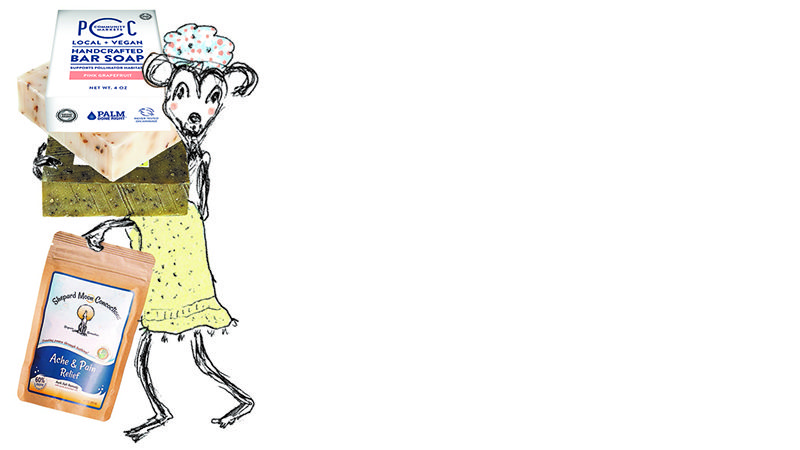 Pampering presents
Valerie Summers, a deli helper clerk at the Redmond PCC, has a pile of recommendations for a "pamper me" gift: "Pick up one of our varieties of eco-bags & add our Everyday Shea lotions, a loofah & bath/skin brush, OOliva 100% pure bath bombs, Shepard Moon bath salts & of course that natural beeswax candle."
Other staff members were partial to botanically based soaps, lip balm and other body care items from Island Thyme, based on Orcas Island. Holiday offerings include a lavender lovers' assortment and a Pacific Northwest collection.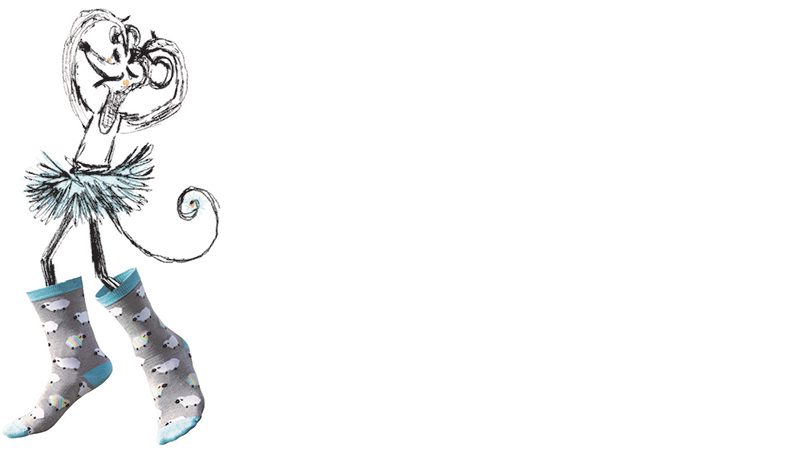 Warm wishes
Cute socks were the top picks of both Charlotte Zelz, a PCC Cooks assistant, and Chelsea Solomon, a deli clerk at the Green Lake Village PCC. Solomon favored the super-cozy "sheep" style from Socksmith, while Zelz wrote "I knew I had become an adult when I started getting excited about getting socks for Christmas. But there's nothing mundane about Socksmith's colorful and quirky designs, from adorable corgis to tropical fruits." Bonus: "The company uses eco-friendly manufacturing practices and donates a portion of their proceeds to nonprofit organizations."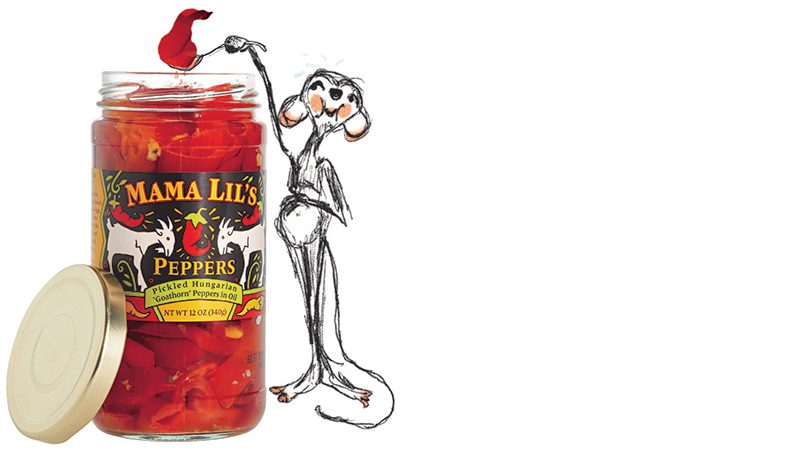 Classic condiments
Assorted jarred goodies are welcome as stocking stuffers or on a holiday spread. Human Resources Administrator Patrick Sutherland swears by Oregon-based Mama Lil's peppers, "a tropical vacation for your tastebuds on a rainy Seattle day." He elaborates: "These peppers pack a punch and can be used in a plethora of recipes. Is your lunchtime sandwich lacking in flavor? Mama Lil's. Do you need to change up your charcuterie board repertoire? Mama Lil's. Is your pasta dish missing that special something? Mama Lil's. There is nothing these peppers can't do!"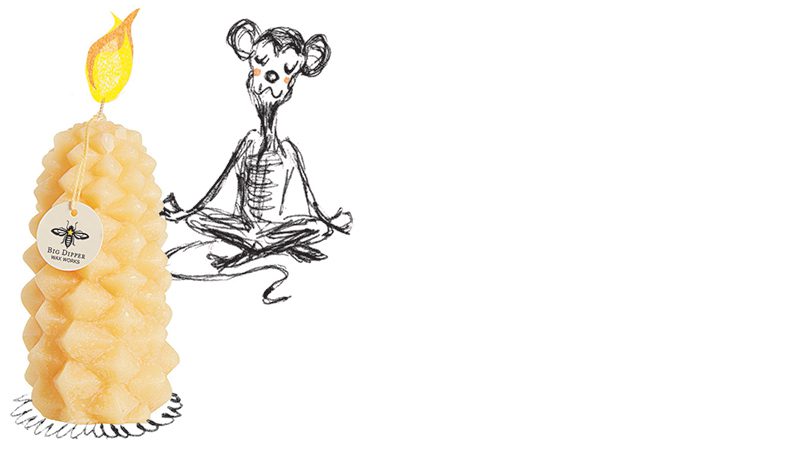 Lighting up
Carissa Moreno, a human resources specialist, highlights Big Dipper "Spice" candles, one of many varieties of pure beeswax from the Seattle-based company. "The smell is so comforting and really makes the home feel like the holidays."