Sustainability Report
Can you recycle plastic film?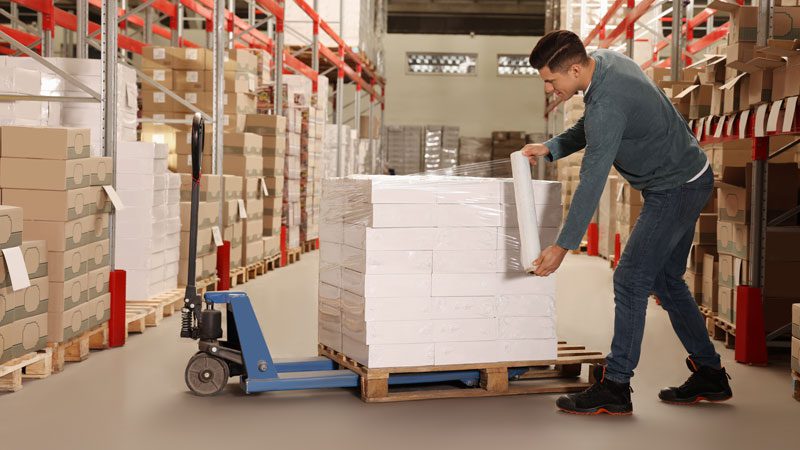 Editor's note: The pilot program referenced in this article ended in June 2022.
Thin, stretchy plastic film seems like it's everywhere these days, from food packaging to dry cleaning bags. While most municipal recycling programs don't accept plastic film in curbside pickups (it's difficult to sort and process), there are other recycling options. If collected separately, it can be fully recycled at specialized facilities. PCC is collaborating with local consultants and zero waste partners, including launching a pilot program in some stores, to keep this voluminous material out of the landfill and in our recycling system.
Plastic film's recent dominance comes in part because some consumer product manufacturers are replacing rigid packaging with lighter materials, such as film. That move reduces resource consumption and transportation emissions, two major factors that contribute to a product's carbon footprint. However, the flipside is that most municipal recycling programs—the easiest way for many people to access these services—don't accept plastic film in curbside pickups because it gets tangled in sorting equipment and must be removed by hand. Those obstructions cause the whole processing facility to shut down, which drives up recycling costs and poses a potential safety risk for workers.  
A growing number of retail locations across the U.S. are providing plastic film drop-off recycling bins for customers. (Check out bagandfilmrecycling.org for the location nearest you.) Retailers bale and ship collected film to recycling facilities that are designed to handle this material.  It's melted down and reformed into new plastic products, such as composite lumber, park benches and playground sets.
Be aware, though, that not all plastic film is recyclable. The easiest way to tell that it's recyclable is if the widely used How2Recyle label specifies "Plastic Film" and "Store Drop-off." It's also generally recyclable if it's stretchy (e.g., if you poke a finger in the film it doesn't rip like paper) or carries either a #2 HDPE or #4 LDPE recycling symbol. A few examples of recyclable film include produce bags, bubble wrap, zipper bags, shipping envelopes and case overwrap.
For the past couple of years, PCC stores have been collecting the plastic film that we accumulate through our daily store operations, such as film used to wrap pallet deliveries, and recycling it as a separate stream through one of our distributors.  We're glad to say we're working to expand film recycling to our shoppers and members.  In partnership with Cascadia Consulting Group, Return-It and CWRR, PCC has been hosting an in-store plastic film recycling pilot at our Bothell and Edmonds locations, where shoppers can drop off accumulated plastic film at a blue bin located in the store, even if it comes from other businesses.  
We hope to use this pilot as a successful model to expand this program across more PCC stores—stay tuned. We recognize we can't recycle our way out of our plastic issues, so we're also engaging with our vendors and partners to phase out of plastic packaging and into more sustainable alternatives.
Puget Sound residents can also recycle plastic film through Ridwell, a Seattle startup that's making it easy for residents to recycle materials that aren't typically accepted in curbside recycling, such as clothing, batteries, cork, and of course, plastic film. Its mission aligns with PCC's waste-reduction goals, and PCC members get an exclusive 10% off any Ridwell membership (learn more here).