See what's new in PCC standards
This article was originally published in May 2022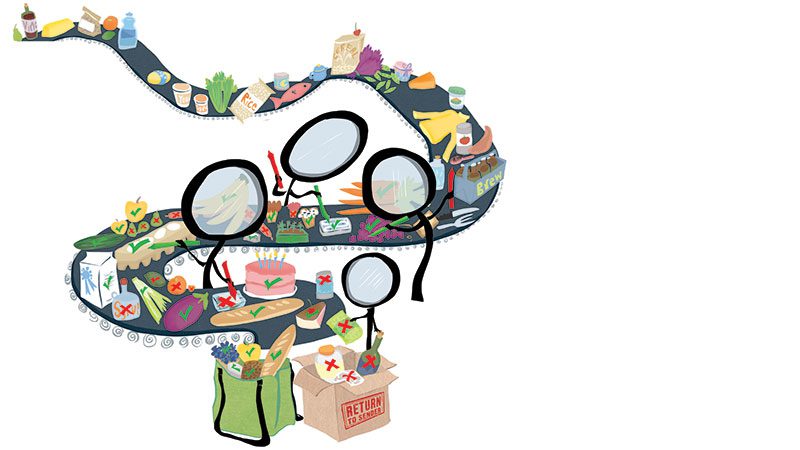 One of PCC's defining qualities is high standards.
Longtime shoppers know, for instance, that the co-op prioritizes organic foods and bans many additives and chemicals. 
Now, in a significant new project, PCC has re-examined every standard, adding specific details and requirements that back up each policy, along with updating older policies and scheduling new reviews. This systematic approach also adds details on the goals of each standard, the reasoning behind its requirements, and where any difficulties or potential gaps might remain.
It's a rare advancement for an industry where many retailers present their guidelines in broad generalities rather than comprehensive rules. 
"Not many grocers have publicly available standards that are focused on sustainability, and setting criteria for health, environmental benefits, animal welfare, toxics concerns," said Rebecca Robinson, PCC's senior product sustainability specialist.
The documents are available on PCC's website.
"The main goal and purpose was to articulate what we're doing and what our merchandisers do," Robinson said.
In years past, standards might have stated overall policies or general expectations of producers, but not drilled down into specifics. Merchandisers spent a great deal of time assessing ingredients and trying to make sure new products met the spirit of the guidelines as well as the letter. "Our merchandisers have done a great job…they have really made sure our products reflect what our customers expect, and they have been great at gatekeeping and trying to figure out what the best of each category might be," Robinson said.
The new work added "getting behind the scenes of our current standards to understand the intent, and then establish clear boundaries, requirements and guidelines that are reflective of the goal but much less subjective."  
For instance, PCC's animal welfare standards don't allow fresh meat and pork products in the stores if they were produced by farmers who confined animals in gestation crates, severely limiting the animals' movements. But the guidelines didn't detail whether those requirements also applied to some processed meats like raw sausages. 
"When you don't have something that's clearly articulated…that leaves it up to interpretation, and just makes the job harder for merchandisers," Robinson said. The updated standard clearly outlines the scope of products it applies to and specifies that raw sausages are covered by the same requirements.
What does that mean?
Sometimes the changes meant adding information. PCC's standards say the co-op prioritizes sustainable beers and wines, for instance. Robinson reached out to merchandiser Jeff Cox to ask what that looks like in practice, given that alcohol is governed by different laws than food, and PCC cannot legally require some of the same disclosures. 
"Jeff ran through (examples) like, we look for wines that are made with organically grown grapes or have some sort of regenerative agriculture certification—biodynamic is a big one in wine. We try to look for local vineyards, or products where the winery owns the fields where the grapes are grown and bottle them so they have more control over the supply chain. And, we encourage companies to be transparent in their ingredients and not to add artificial dyes or flavors," Robinson said. 
The standards also reflect research into complex situations like the palm oil industry. Many people ask if palm oil, an ingredient present in roughly half of U.S. consumer products, should be banned from products, but it is not inherently unsustainable. "It's just that the current, common, large-scale methods of growing and harvesting it are incredibly destructive," Robinson said. 
When produced through better methods, palm has the potential to be one of the more sustainable oils available.  It actually is a high-yield, versatile product and could potentially have a lower carbon footprint than some other oils since it's harvested from fruiting trees rather than annual crops. 
PCC's palm oil standard focuses on supporting sustainably produced palm oil and includes the requirement that palm-derived products used in PCC-made deli, bakery or private label products be sourced through Palm Done Right, a label that includes fair labor certification, organic certification and Non-GMO Project Verification. (In the event of supply chain shortages or lack of commercial availability for Palm Done Right products, the standard allows for substituting palm oil certified by the Roundtable for Sustainable Palm Oil organization or to work with Palm Done Right's parent organization to find other suitable alternatives.)
Asking "why?"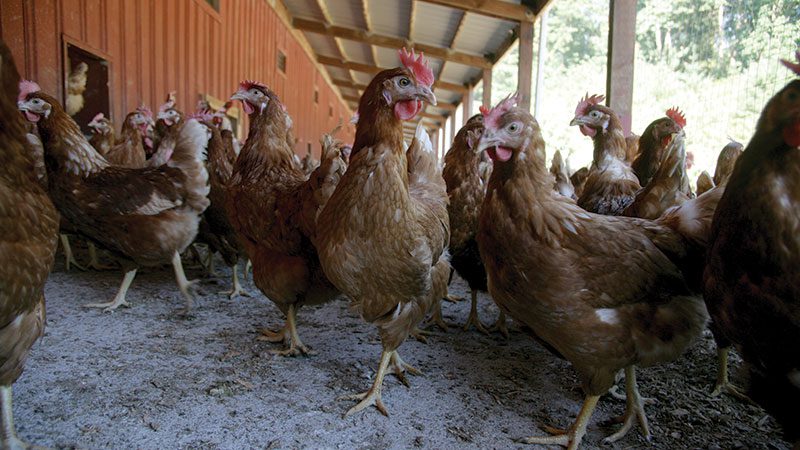 Developing the standards for food ingredients, supplements and medicines, and personal care products was a significant step forward even more than the other categories. It's advanced from a process that started when the co-op was much smaller and relied on simple lists of banned substances. "For these standards, it was about looking at the prohibited ingredients list and asking, 'Why are these substances on these lists? What's the reasoning behind these lists?'" Robinson said. 
"Now the reasons are defined, like, 'These chemicals are banned because we don't allow artificial preservatives or fragrances,' or 'We're trying to get away from petroleum-derived chemicals as much as possible because all those things are very harmful to human health,'" she said.
Those guidelines also make it easier to assess new formulations or chemicals that PCC's standards committee hasn't yet reviewed. For instance, several specific chemicals are banned in health and body care products because they go through a process called ethoxylation that can contaminate the product with carcinogens. The new standard clarifies that no substances that go through ethoxylation are allowed.
Standards require delicately balancing co-op goals. In some cases, advocates would ideally like to add extra requirements for environmental or sustainability purposes, but there aren't yet enough producers to meet the requirements. In others, tightening the guidelines would price a product out of shoppers' range, or lock out smaller farmers and manufacturers.
However, "there are some categories or products where we can specify prohibited ingredients, practices, or that products sold must have certain certifications."
For instance, PCC requires that our compost and soil amendments be certified for use in organic agriculture by trusted certifying bodies, like the Washington State Department of Agriculture. This requirement was established to combat a lack of regulation on those products that means consumers might otherwise use products on their home food gardens that contain heavy metals, sewage sludge, pesticide residues and other contaminants without realizing it.
However, "there are other instances—cut flowers is a good example—where we encourage things more than requiring. It's hard to say, for instance, that we will only sell organic certified flowers, because that market is still relatively small and extremely expensive. We try to pace some of our standards as industries grow," Robinson said.
In its current form the standard for flowers, ornamental plants and seeds encourages merchandisers to prioritize vendors that minimize their environmental impact, and then pushes the envelope where it is feasible, such as the requirement that all roses be certified by VeriFlora, a third-party sustainability certifier, and that all edible plant seeds sold at PCC must be certified organic.
Influencing change
With 16 stores, PCC has some influence over suppliers to encourage different growing practices or work with them on product formulations. Most often this takes the form of producers reformulating products so that PCC can start carrying them: Most recently, said Health and Body Care Merchandiser Steven Jamieson, Island Thyme body lotion was reformulated to meet PCC ingredient standards; PCC stores began carrying the lotion in April. 
In a few examples for foods, Califia, which produces nondairy milks, switched from carrageenan, which some studies link to gastrointestinal disorders, to guar gum instead. Daiya eliminated titanium dioxide in many of its dairy alternatives, while Molly Moon's Ice Cream began baking mint brownies for their Scout Mint flavor in-house because Girl Scout Cookies did not meet our standards. Wilcox Farms, which produces PCC's private label eggs, began its organic mobile pasture program for the co-op. 
At other times, though, a supplier chooses not to have its products on PCC's shelves rather than stay within the standards. One brand of conditioner was eventually removed, for instance, after the manufacturer could or would not replace the quaternary ammonium compound, a class of chemicals used in cleaning products and personal care that have been linked to a number of health concerns. Maintaining standards for such health and body care products is especially challenging because they are sometimes reformulated without notice about new ingredients. 
Common questions
The new standards also provide answers to some common questions. PCC staff members are frequently asked, for instance, why PCC exempts boxed hair dye from some of its ingredient prohibitions. 
Discontinuing sales of boxed hair dyes has been an internal debate at PCC for years, the new document explains, but the co-op ultimately decided that it was better to provide the safest options available on the market for customers than to eliminate them all. 
"The hair dyes that PCC sells are free of many toxic chemicals used heavily in conventional boxed hair dye, such as artificial fragrances, dyes and certain petroleum-based ingredients. There are, however, certain ingredients with health concerns that are essential to the functionality of permanent hair dyes, but the brands PCC carries work hard to limit these ingredients to only the essentials and in the smallest quantities necessary," according to the document. PCC will post these FAQs online as each one is completed.
The next step in the process will be developing "a more robust and comprehensive and detailed auditing system," Robinson said, as well as developing new standards for categories such as textiles and others that have historically been overlooked by grocery stores, as they make up a small percentage of sales. Other potential plans include climate impact labels or other ways to address the carbon footprints of different products to help both PCC and shoppers find the most sustainable products.
This standards work is driven by PCC's Quality Standards Committee. For more on its work see this policy report.
Take a look
Curious about PCC's product standards? Details are online. Here's a sampling of just a few excerpted requirements from various categories:
PCC does not accept products containing synthetic ingredients that are known or probable allergen inducers and skin sensitizing agents, such as methylisothiazolinone.
PCC will not sell any fresh and frozen raw seafood that is rated an "Avoid" by Seafood Watch.
All whole bean and pre-ground coffee, pre-packaged and bulk, must be certified organic and fair trade or direct trade by a third-party certification.
For fresh meats, no sub-therapeutic or non-therapeutic antibiotics, hormones or growth promotors may be used in any form to control or prevent disease, or to promote growth or feed efficiency.
If vendors disclose produce as being hydroponically grown by labeling the shipments, PCC staff must label the items accordingly at the shelf as grown in soilless systems.