Partnership shines with "prep cooks" from 20 countries
By Tara Austen Weaver, guest contributor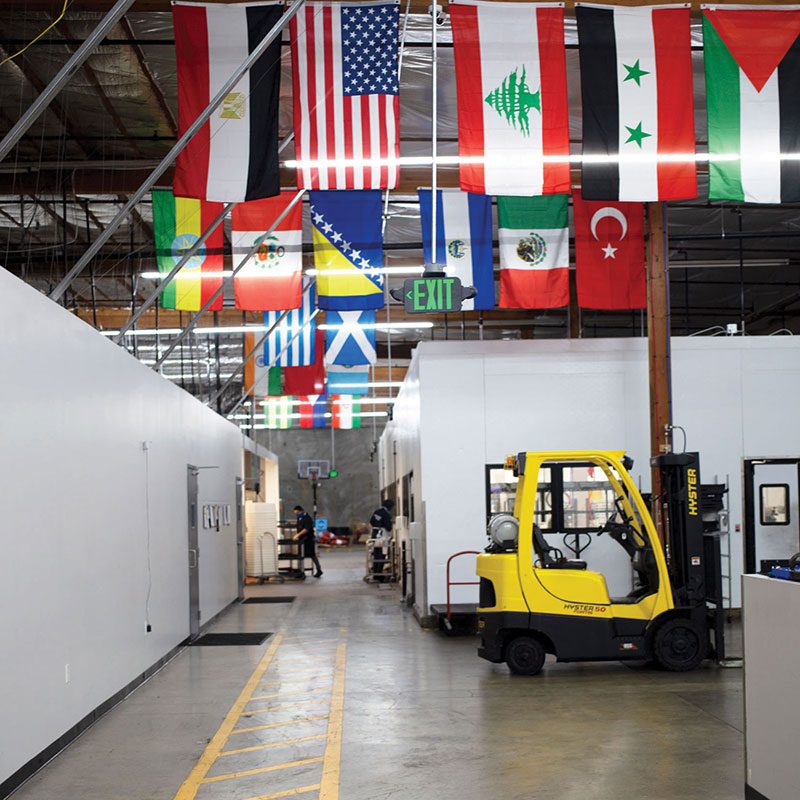 In restaurant kitchens, there is a position called a prep cook that is responsible for washing greens, chopping vegetables and precooking certain meal components. It's the prep cook's responsibility to set up the chef and the kitchen for success, to give them the tools they need to excel. It is an unheralded but essential job that does much of the heavy lifting.
If the food industry in Seattle has a prep cook, it might just be Dreamland Foods.
Located in an unassuming commercial building in North Seattle, Dreamland is the creation of the Joudi family, now run by the second generation. Walid Joudi's Palestinian parents, Akram and Lamis, immigrated in 1985, eventually settling in Washington state. Though his father had been a general manager of a medical supply company, now, as an immigrant, he hoped to start his own business and provide a better life for his children. Dreamland Foods began as a way to share the food of their culture—tabbouleh, hummus, baba ganoush and more. Their products are based on family recipes and are now carried in stores throughout the Northwest. 
But prepared foods are only part of Dreamland's business model, which has evolved over the past 36 years. Since 2018 they have also served as prep cooks—the kitchen elves, as it were—for a variety of other food businesses: restaurants, hotels, school and hospital cafeterias, grocery stores and more. The salad bar lettuce you might have piled on your plate, the pasta salad you picked up from the deli, the store-branded snack-pack you bought to eat at the beach, these all may have originated in Dreamland's commissary kitchen.
PCC is one of the many food businesses that benefits from a partnership with Dreamland—outsourcing some of the components for deli items, like the steamed beets that go into PCC's Walnut Beet Salad. Dreamland uses the same produce that is sold in PCC stores but has a dedicated person whose job it is just to process beets.
"The challenge of bringing in 50 pounds of beets, steaming them, taking them out while they're still hot, peeling the skin off them and then cutting them up—it's hard," says Tracy Marik, PCC's fresh director. Dreamland is able to operate at scale and with extreme consistency. Dreamland also cooks the pasta and grains for some of PCC's deli salads, a process they are able to perfect and execute to within five seconds for each batch.
"There's no inconsistency with the product," Marik explains—"that all goes away when Dreamland takes over."
Much of this has to do with choices Dreamland has made. Within their 15,000-square foot warehouse is a specially constructed cold prep kitchen that is kept at 39 degrees F. Workers slicing cucumbers and carrots and assembling falafel wraps and salads are masked and gloved, but also wearing insulated jackets that Dreamland provides. "It's not an easy ask" to have employees work under such conditions, Walid admits, "but it's the right thing to do." Working in a chilled kitchen keeps the produce far fresher. (In other prep kitchens, produce may be processed at room temperature but, due to regulations, can only be unrefrigerated for a limited time and is more likely to be sliced by machine.)
"We're trying to stay away from that," Walid explains. "This is a way to control our quality. If you get stuff precut, that's the first day of shelf life right there."
This dedication to product means that retaining employees is a huge priority for the Joudi family. Dreamland currently has 45 employees, all specially trained to their methods and equipment. In the warehouse a series of flags hang high overhead, each one representing the birthplace of one of the employees (current flag count is 20). "We have a diverse company," Walid explains—something he has been intentional about promoting. "This is a way to say 'I appreciate you, I see you.'"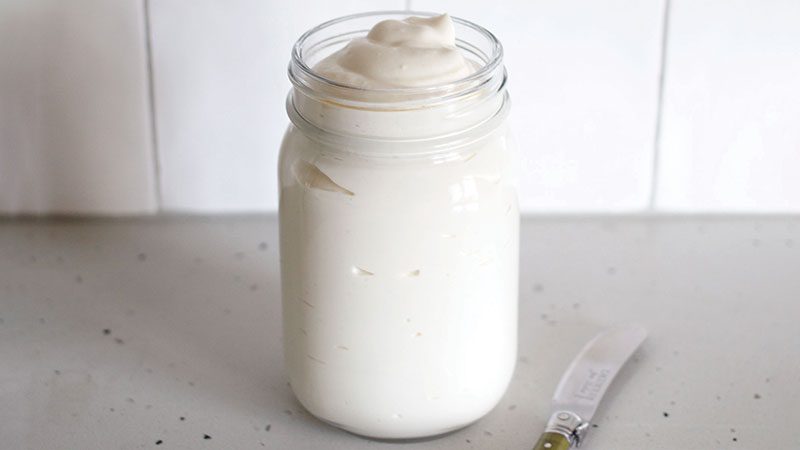 What happens to a well-tuned food company when a pandemic hits and—nearly overnight—cafeterias close, salad bars and hot buffets shut down due to potential virus spread, and restaurants shutter?
"We were scared," Walid remembers. "Seventy percent of our business was gone in a day. What were we going to do? It's a scary time, especially for a business owner."
Here, too, Dreamland's dedication to product and staff guided their decisions. "We shut for one day," Walid explains. Then, he and General Manager Turgay Aldemir pivoted the company toward prepacked foods—salads, wraps and more, for people now working at home but still needing to be fed. 
"We couldn't just shut down," said Walid. "All our team members have families, they pay rent.  Our employees are our most important thing—if we lose them, we can't do this work. It's always about the team." 
Walid took a pay cut but retained all employees—and, within a month, managed to catch up to prior year's production volume. The company eventually received a government-offered loan through the Paycheck Protection Program (PPP) to help with pandemic support.
Over the past two years, pandemic-related supply chain issues have challenged both PCC and Dreamland, but it has also allowed the partnership to shine. Last summer's 4th of July showed off this synergy. 
With the holiday approaching, and supply chain shortages becoming more common, Marik and the PCC team grew worried about their supply of Vegenaise—the egg-free mayonnaise product used in the deli-made potato salad so popular at summer cookouts. With the holiday falling on a weekend, the number of revelers was expected to be high. Concerned about not being able to meet customer demand, Marik reached out to Aldemir and Walid at Dreamland. 
"We had never made mayonnaise in our life," explains Aldemir. "There were ingredients we had never heard of before—pea protein and brown rice syrup—and we had no idea of ratios, but we started testing." They had to source large amounts of pea protein and fly it in from California to be able to produce the 700 gallons of Vegenaise needed for the deli sections in all 15 PCC stores, and they had three days to do it in.
"Dreamland stepped up and literally worked 24 hours a day and through a weekend to come up with hundreds of gallons of Vegenaise for us," says Marik.
Dreamland's Vegenaise saved the potato salad, and they have since gone on to reformulate the recipe to remove the brown rice syrup. "It's the only Vegenaise that I know of with no added sweeteners," says Marik. "It's great to get that high quality we want and to also take out the sweeteners."
PCC and Dreamland are refining their partnership and finding better ways to work together. They've started experimenting with a closed loop system of reusable containers for items like roasted garlic that Dreamland prepares in bulk. It is now being transported in a covered tray that can be washed and reused to cut down on packaging waste. Expanding that program is a goal for 2022.
And Dreamland, which currently supplies stores, restaurants and cafeterias across Washington and into Oregon, Idaho and Montana, is expanding as well. There is a new facility in the works for Eugene, Oregon, which will allow them to cover more territory without sacrificing quality. But it remains very much a family company—Walid's wife Nevin and daughter Gabrielle also work in the office (parents Akram and Lamis have since retired).
How does it feel to have grown a company devoted to feeding people well?  "Happy and proud," Walid says—"and really careful about how we run the business. You're feeding pregnant women, and old people and kids; you have to stand behind everything you make." But there are payoffs. "It's all about the food and the joy we see in people's faces when they taste it," he says.
Seattle writer Tara Austen Weaver is author of several books, including "Orchard House: How a Neglected Garden Taught One Family to Grow," "Growing Berries and Fruit Trees in the Pacific Northwest," and "A Little Book of Flowers, Peonies and Dahlias."