PCC Customer Service Stars
This article was originally published in May 2022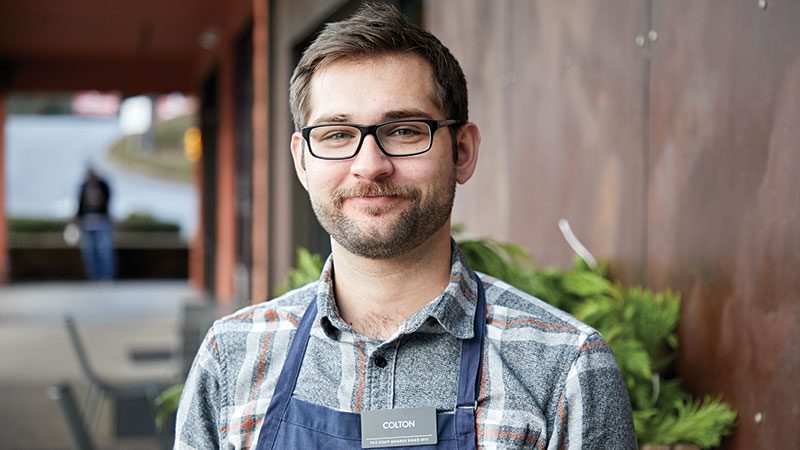 Colton Van Brenk
Grocery Lead, Bothell PCC
Over the last six years, Colton's willingness to help has landed him in seven positions across five different stores. In each position, he's enjoyed his coworkers the most. His current role as Grocery Lead at Bothell PCC allows him to demonstrate his empathetic style of service to staff and shoppers. He believes that service begins with kindness, knowledge of resources, and taking the time to find a solution. Colton likes to experience new foods and restaurants, from the pumpkin ravioli in the PCC Deli to global dishes while traveling with his wife, Alison. In his free time, you might find him savoring a whiskey tasting with friends or eating Mexican fare with family. When you meet Colton, it's clear that he leads with compassion every day. Thanks for all your hard work over the years!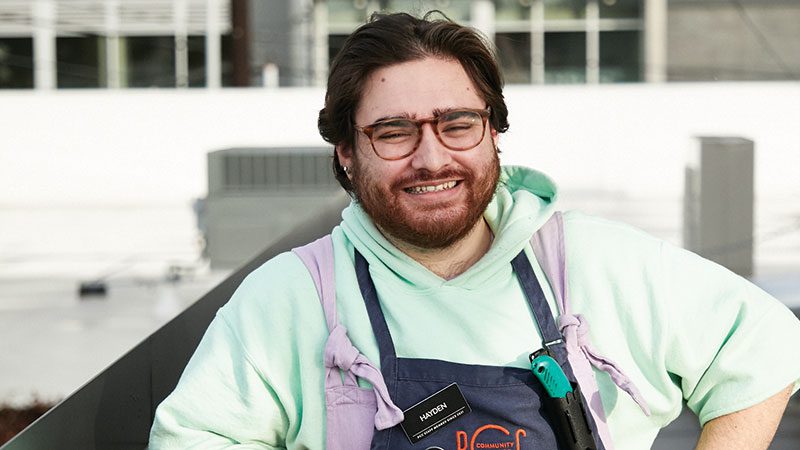 Hayden Caldwell
Courtesy Clerk, Ballard PCC
Hayden joined the team at Ballard PCC in early 2021 after his friend Delilah recommended he apply. As Courtesy Clerk, he loves the independence the role offers, providing him the opportunity to connect with staff and customers across the entire store. Hayden recommends our seasonal Cranberry Orange Oatmeal Cookie, saying, "You don't want to miss it!" What stands out most about Hayden is their ability to give their whole self every day and it shows as they interact with customers, treating each person respectfully and equally. Outside of work, Hayden enjoys many hobbies, including photography, developing film, playing card and video games and watching movies. Thank you, Hayden—we so appreciate the hard work and positive energy you bring to our co-op community!