Salmon standards in action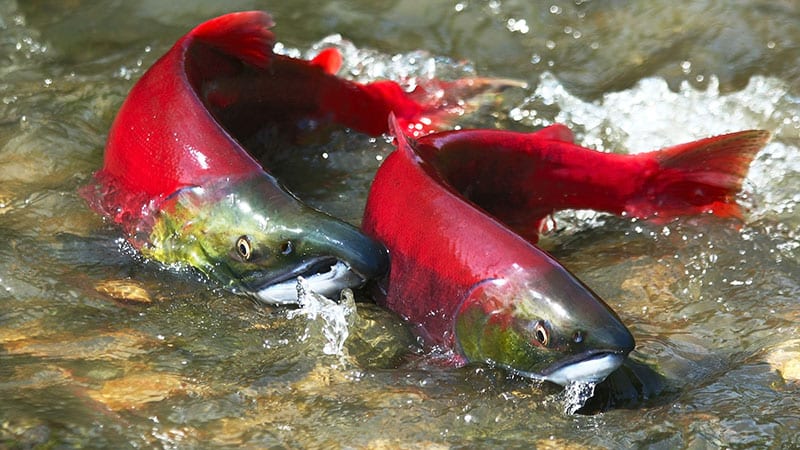 October is National Seafood Month! And while it may be the end of the season for catching fresh salmon, we have made sure to stock up on Alaskan Sockeye and Bristol Bay Chinook salmon previously frozen to help celebrate our Pacific Northwestern favorite seafood.
As always, all of our Sockeye and Coho salmon are responsibly sourced to meet Monterey Bay Aquarium Seafood Watch green and yellow rating criteria. Bristol Bay Chinook is approved under our stringent PCC Chinook Sourcing Standard—developed to protect Southern Resident orcas' main food supply (Chinook salmon) and minimize negative impacts on struggling Chinook stocks. You can learn more about our general seafood standards and the PCC Chinook Sourcing Standard by checking out our Honest Products webpage.