Our co-op community
PCC is rooted in the Pacific Northwest. For decades, we've nourished the local communities we serve while nurturing vibrant local, organic food systems. Read on to learn more about some of our latest projects and connect with us online.
---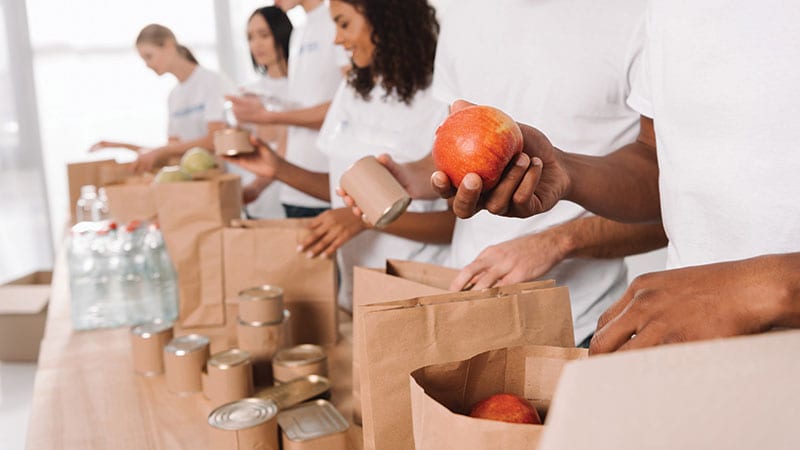 Co-op Purposes Report details progress toward goals
The latest edition of PCC's annual Purposes Report includes some measurements that reflect a very different world than in years past. The co-op provided more than 160,000 masks to staff members in 2020, for instance, and purchased nearly 1,700 gallons of hand sanitizer from local vendor Sun Liquor.
Overall, though, the report showed progress on many more typical PCC goals. Together, these updates highlight our ongoing commitment to local products and community needs, sustainability, food access and other ways to support our region and world.
"All of us—the store teams, the office staff, the leadership team, and the Board—thank you, the co-op's members, for your support, dedication and patience through this unprecedented year. Together we did important work…" wrote board Chairwoman Catherine Walker in the report's introduction. "The achievements, often earned in the face of what felt like insurmountable challenges, prove the strength and resilience of this community. We look forward to continuing to journey with you."
Among the report's many highlights:
Increasing the dollars of produce purchased from local farms by 68% over 2019.
Providing Diversity, Equity and Inclusion training to nearly 17% of all staff members, including equity training for all store management staff.
Donating more than 1.7 million pounds of food and body care products to partner food banks and agencies as well as more than $1 million to support food access, healthy communities and sustainable food systems.
Increasing the number of organic products on our shelves by about 13% compared to the previous year and increasing Fair Trade products by 22%.
Diverting 82% of our waste from the landfill. (Our goal is to achieve zero waste, a 90% diversion rate, by 2022.)
Registering record membership growth of 35%, bringing PCC to nearly 90,000 members by the end of 2020.
Achieving carbon-negative store operations and reducing energy use in our stores by 17% per square foot compared to our 2017 baseline.
The full report includes an update on PCC's Diversity, Equity and Inclusion efforts and also reviews PCC's compensation structure and philosophy. It is online here.