Plan now for years of fruitful harvests
By Tara Austen Weaver, guest contributor
This article was originally published in January 2021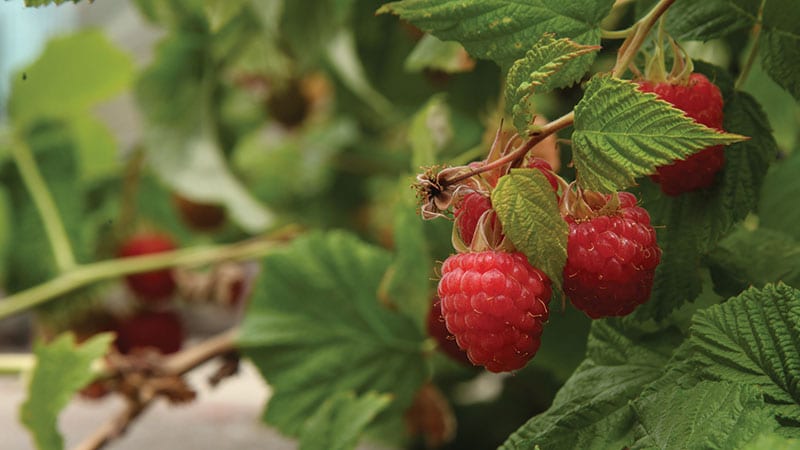 ---
It may be dark and raining in the Pacific Northwest right now, but the flower buds on the fruit trees in my yard have already set—a cycle that will result this summer in peaches, plums and cherries.
Soon, the strawberry plants, blueberry bushes and raspberry canes will begin to bloom. By June, we'll be eating bowls of berries for breakfast. The fruit parade lasts six months of the year, transitioning in autumn into apples and pears and kiwi berries. By then, the freezer will be stocked for the winter.
When I first began gardening in Seattle, I planted spring peas and radishes, tended rows of lettuce and carrots and pampered my tomatoes. Everything needed to be watered, monitored and replanted the next year. It was rewarding, but it was also labor intensive. When I discovered growing fruit, life got easier. It got a lot sweeter, too.
Fruit gardening is perennial and ongoing—the blueberry bush you plant this year could bear fruit for up to a century. Raspberries, once established, will produce new canes for years to come. If you have room to plant a fruit tree or vine, you could be harvesting more fruit than you know what to do with every year, with very little effort on your part. For the most part, fruit gardening means you plant once and harvest almost forever. If you pick an appropriate site, you might not have to water much, either.
Whether your planting area is a balcony pot or trellis, a P-Patch plot or a full yard, the Pacific Northwest is uniquely positioned for fruit growing. Berry crops flourish in our temperate climate—60% of the U.S. red raspberry crop is grown in Washington state—and anyone who has battled Himalayan blackberries knows how well they thrive. While cherries, peaches and apricots do better on the east side of the Cascades, plums, apples and pears are great options for the wetter west. (Until irrigation projects allowed for orchards in the Yakima Valley and Wenatchee, most of Washington's fruit was grown west of the Cascades.)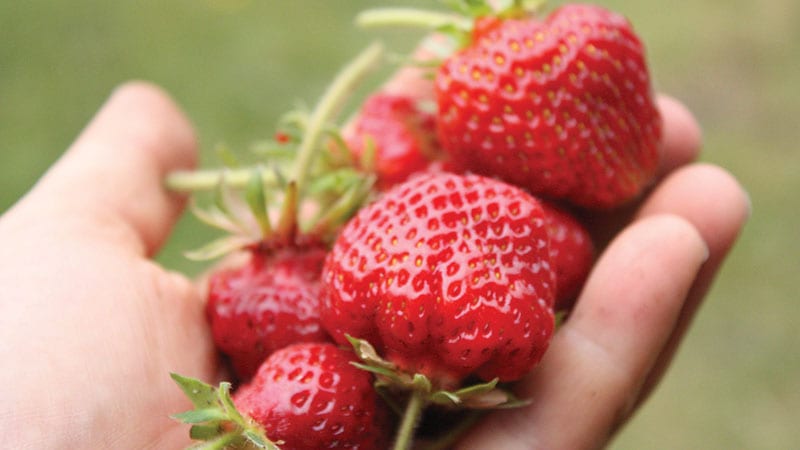 Incorporating fruit into any yard—or balcony
It's possible to add fruit to your yard without a major redesign, or turning your yard into an urban farm. Tiny, sweet Alpine strawberries make a great border plant for lining flowerbeds or pathways (full-sized strawberries can also be used, but they like to spread and you will have to cut back the runners they send out). An added bonus to berry borders I discovered: it keeps small children out of the flower bed; they stop at the edge to pick and eat and go no further.
For those looking to plant larger installations, blueberries make an incredible landscape plant all year round. Their pink and white bell-shaped blossoms decorate the spring, while their leaves turn to flaming hues of crimson in autumn. Even their bare branches can serve as a geometric element in garden design. If you are looking for an aesthetically pleasing fruit addition, blueberries are your best bet.
If you are space challenged, look to climbing berry vines like blackberries, which can be grown up a trellis. Blackberries produce fruit on second-year canes, so you will have to manage your vines to remove what has already fruited, but having a wall of berries to snack on and use in meals is fair trade-off for once-a-year pruning. A favorite trailing variety is "Marion" blackberry, while "Natchez" is a semi-erect cultivar that is thornless and ripens early in the season.
Even those living in apartments can grow fruit if they have outdoor space. Strawberries take happily to container gardening—and it helps avoid the slug damage that is common with strawberries. If you want to grow other berries, there are cultivars well suited to container gardening—"Raspberry Shortcake" is an excellent red raspberry option, while evergreen blueberry "Sunshine Blue" makes a productive and handsome container plant. Just be prepared to stay on top of watering needs with container plants; they dry out faster than in-ground plantings.
New and better flavors
Commercial growers often focus on berry cultivars that can stand up to transportation and sitting in the produce section until purchased—it's a limited list. Backyard growers have a much wider selection to choose from. When your fruit is going from your backyard to the kitchen—or directly into your mouth—you don't have to worry about perishability. This means you can grow fruit you'd never be able to buy.
The best strawberry I've ever tasted is the "Shuksan" berry, but it is knobby and funny looking and only briefly at their peak—they have to be eaten or processed within 24 hours of picking. "Shuksan" are not viable as a commercial crop, but oh, the flavor—deeply sweet, slightly acidic, with a plush texture that may just ruin you for any other berry. This is the sort of delight available to the backyard grower. (Note: PCC sells "Shuksan" strawberry starts from Stanwood's Rent's Due Ranch in season.)
Likewise, the "Tulameen" raspberries I grow are much better than anything I've ever bought—they are fresher, yes, but also have a sugar-bomb sweetness and yield baskets of huge berries from June into July. In the late summer the "Polka" raspberries—an everbearing cultivar—round out the season with smaller berries that are also flavorful and generous. By the end of the summer there are bags of frozen raspberries in the freezer, just waiting for winter baking projects or for the jam I'm too busy to make during the gardening season.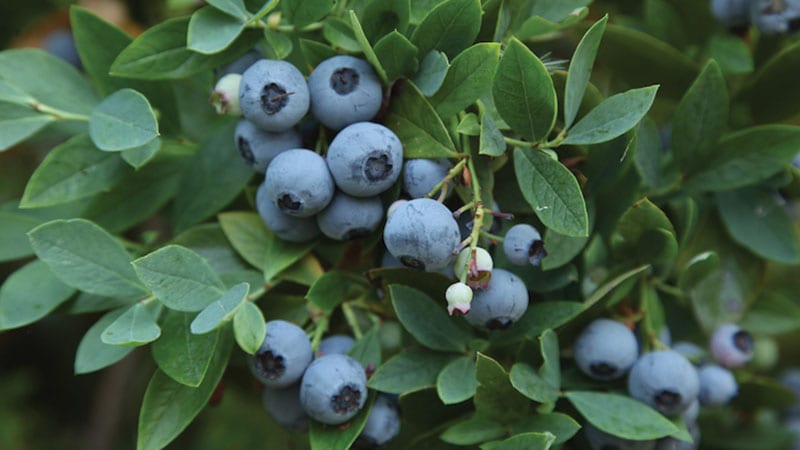 Advanced fruit growing
If you have the space—and want to commit to fruit growing—consider planting a fruit tree. They do require some specialized knowledge for annual pruning to control size and keep them in good health, but they will produce an abundance with limited effort. The key is to plan for growth. Fruit trees will get large, so make sure they are well situated (enough sunlight is crucial), have room to grow, and won't eventually run into power lines or shade out other garden areas as time passes.
Another fruit option that also requires some planning and pruning knowledge is vines, like grapes and kiwi berries (see "Getting to Know the kiwi berry,"). They grow well in our climate and provide a sweet late harvest in September and October, when other berries are done for the season, but you will need to plan a strong trellis or other support and be prepared to continually cut them back. Their growth habits are vigorous. Happily, their fruiting habits are also vigorous.
This brings up a final point. It's important to be prepared for the harvest that mature fruit plantings will eventually produce; it's easy to get overwhelmed. At my house, the dehydrator, freezer and jam pot get a good workout each summer, to preserve as much as possible for winter. Any excess goes to friends and the food bank. Too much fruit is a good problem to have, but it's good to be prepared for it as well.
Why am I talking about fruit in the middle of the winter, when the first strawberries of spring are painfully far away? Because this is the time of year to do something about it. Bare root fruit trees start showing up in nurseries in January and February, berry canes follow shortly after. It's best to plant early in the year, so your plants can get settled and have the benefit of spring rains to water them in. You may not reap the benefits this year, but perennial gardening is about playing the long game. A bit of effort on your part now, and some patience, will pay off in sweet rewards for years to come.
Tara Austen Weaver is a writer, editor, avid gardener, and author of several books, including "Orchard House" and "Growing Berries and Fruit Trees in the Pacific Northwest." Trained as a Master Gardener and Permaculture Designer, she tends a large garden and small orchard in North Seattle.